10 Questions to Ask an End-to-End Software Vendor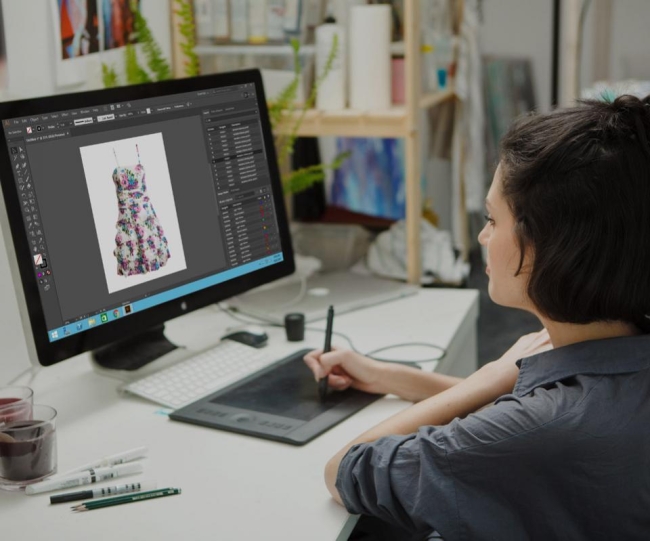 IMPORTANT QUESTIONS TO ASK ANY APPAREL SOFTWARE VENDOR
 
Choosing the right software to run your business can be a intimidating process. If you have not worked with a sophisticated solution in the past, it can be difficult to know what you should ask potential providers. Here are ten important questions you should be asking every vendor to help you make an informed software choice.
Are Accounting Functions Linked at the Transaction Line Level?
A proper apparel and fashion industry ERP should have its own integrated accounting module so data can instantly flow to the proper channel. Be wary of companies offering to "connect" to third party accounting software. Dealing with another vendor, and having to wait for them to reconcile and synchronize numbers can be a big waste of time.
 
Is the PLM Module a True Product Lifecycle Management Offering?
Product development has become a detailed and complex process. You will encounter ERP vendors up selling their "Style Master" as a PLM system. A proper PLM allows product development teams to collaborate, use intricate workflows, and even integrate with Adobe design software.
 
How Difficult is it to Share Data Between Modules?
One of the main benefits of an endto-end solution is the ability to share and use information across the departments with a "Touch Data Once" emphasis. There should be no need to write a sophisticated routine to transfer data from one module to another.
 
How Do Sales Representatives and Customers Interact With the System?
The B2B module should be your sales teams premiere tool for selling and managing their customers. The module should empower your people with real-time inventory information, then allow them to collect payment and track sales orders.
 
Will Warehouse Management Still be Paper Based?
Warehouse management has evolved to match the growing need to manage in-house inventory, multiple warehouse locations, renting of warehouse space and services using 3PLs. Today's warehouse management modules should natively handle the receiving, picking, packing, invoicing and dispatching seamlessly across partners and owned locations.
 
Does the Software Include its Own Comprehensive EDI Engine?
The use of EDI is a precondition for any successful apparel company. Choosing a software solution that includes mapping for all trading partners out of the box will speed up the deployment process and help you reach business efficiency faster.
 
Will the Supply Chain Management Module Mould to my Business?
A modern supply chain management software will allow your team and sourcing partners to work in an efficient and connected process. The supply chain management B2B portal should be multilingual, available on any connected device and able to provide real time information for purchase orders, shipping and tracking.
 
Is Legacy Data Going to be Imported Into a Central Database?
When you move to a new management system, there is no reason you should not be able to leverage the legacy data generated by any previous software. Choose a solution that won't require you to gather data from multiple places to make a single report.
 
When Will the Business Intelligence Tool Be Able To Provide Insights?
To get the most out of your designers, suppliers, logistics partners and retailers, you need the ability to analyze what is happening in real-time. Ensure that that the software you choose allows you to evaluate your business the day it's deployed.
 
Is the eCommerce Component Omni-Channel Ready?
Knowing that your online stores, brick and mortars, concessions, and storein-stores are all in sync with real time inventory and product data, is the key to success today. A true end-to-end solution will manage all product information from a single data source so that your messaging is consistent and your customers trust the information provided to them.