How Customer Service Pivoted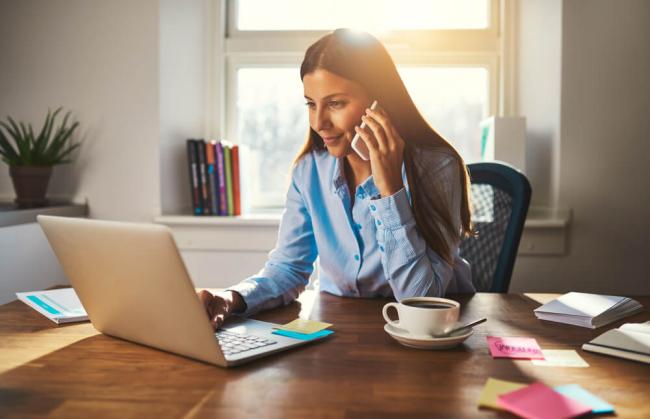 "It used to be that customer experience was the only way to differentiate your brand among a sea of sameness. Now the challenge is not just to stand-out, but to pivot, innovate and transform ," states Blake Morgan, Customer Experience Keynote Speaker and Bestselling Author (@BlakeMichelleM). 
First responders and front-line medical personnel have adjusted quickly in response to the pandemic. They have done this without adequate equipment and at considerable personal risk. 
Another entire industry pivoting, innovating and transforming in response to the pandemic are call and contact centers.  For every consumer or citizen with a concern or question, contact centers are the number one 'go-to' source.   We rely on call center agents to resolve issues regardless of the situation.
Quickly relocating thousands of agents to work from home with all the necessary technology and security in the face of escalating call volumes is no easy feat. How Contact Centers have proven their agility and creativity warrants a closer look at the numbers.  
Here are ten statistics plus two bonus ones, because they're just interesting:
American companies employ roughly 2.9 million customer-service workers, up 30% from a decade earlier, according to the U.S. Bureau of Labor Statistics. 
 
Over the past six weeks, at least 2 million customer service agents around the world have shifted from answering customer calls in brick-and-mortar contact centers to working at home. 
 
T-Mobile managed to move 12,000 agents from their on-site operations to their homes in just two weeks.  
 
Virtual assistants and AI-powered workflow enables contact centers to handle up to 40 percent more traffic.  
 
31% of USA internet users ages 16 to 64 said they will shop online more frequently after the crisis ends, and 30% expect to visit stores less frequently. 
 
According to national averages, the cost of office space per agent is about $8300 per year, and a 50-agent contact center saves more than $200,000 per year in real estate by allowing employees to work from home part-time. 
 
70% of companies plan to keep more agents working from home after the pandemic is over.  
 
Thirty-five percent of the customer experience (CX) workforces will Work from Home (WFH) by 2023, up from 5 percent in 2017, driven in part by changes in labor practices and business continuity planning. 
 
Companies that are able to keep agent turnover rates below 15%, see a 26% improvement in customer satisfaction ratings.   
 
Outsourcing is on the rise, Global telco decision makers plan to outsource 45% of their contact center seats on average next year (2021), compared with an average of only 39% this year (2020). 
Here are two additional stats that aren't specific to call centers, but are just too interesting to not share: 
The hashtag #Wfh was used in 1.56% of all messages sent in March around COVID-19 while #RemoteWork was used in 1.14% of all conversations.  
 
USA consumers will spend $709.78 billion on ecommerce in 2020, representing an increase of 18.0%. Brick-and-mortar retail spending, however, is expected to decrease 14.0% to $4.184 trillion. 
The pandemic has changed our daily habits.  Shopping online, contactless payment methods, and remote working only increases the critical role of contact center agents.  More calls will result, not fewer.  Progressive brands are seizing this opportunity to innovate and transform how and where they meet customers without losing the power of conversation, connection, empathy and trust. 
---
RESOURCES
https://www.forbes.com/sites/blakemorgan/2020/04/27/customer-experience-mindset-in-a-post-covid-19-world-an-infograph/#4f75ef4d3d0e
2020 CGS Customer Services Preferences in Times of Distress Survey
https://www.wsj.com/articles/calls-to-companies-rise-amid-coronavirus-but-operators-arent-standing-by-11585483200
https://go.forrester.com/blogs/forrward-a-weekly-read-for-tech-and-marketing-execs-12/ https://fortune.com/2020/04/30/t-mobile-call-centers-coronavirus-remote-work-from-home/
https://nobelbiz.com/call-centers-need-go-remote-immediately/
https://www.emarketer.com/content/expect-7-4-million-new-digital-buyers-2020-pandemic-alters-behaviors
https://customerthink.com/how-a-post-covid-19-world-will-impact-contact-center-workers-and-customer-engagement/
https://www.nojitter.com/contact-center-customer-experience/assessing-covid-19s-enduring-impacts-contact-centers
https://www.cio.com/article/3561588/covid-19-crisis-accelerates-rise-of-virtual-call-centers.html
https://customerthink.com/how-a-post-covid-19-world-will-impact-contact-center-workers-and-customer-engagement/
https://go.forrester.com/blogs/choose-the-right-global-omnichannel-contact-center-outsourcer/
https://sproutsocial.com/insights/what-brands-need-to-know-covid-19/
https://www.emarketer.com/content/us-ecommerce-2020