11 Essential eCommerce Integrations for the Modern Fashion Business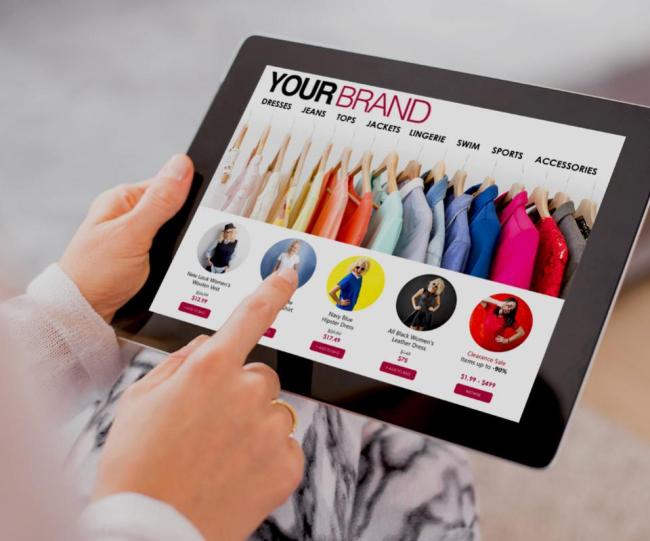 11 ESSENTIAL ECOMMERCE INTEGRATIONS FOR THE MODERN FASHION BUSINESS
It's no secret that in the battle between eCommerce and brick-and-mortar retail, eCommerce is quickly gaining the upper hand in the fashion industry (here are 9 ways it's doing just that!). Executives and key stakeholders see eCommerce as a significant profit generator, but it can be difficult to strategize how best to utilize this retail channel to its fullest potential. Although eCommerce is in its infancy, it is growing exponentially at an aggressive 23% year-over-year rate. With online shopping on the rise, along with the recent influx of Chinese consumers comprising about 40% of global online retail sales, apparel and fashion industry retailers must be fully prepared to serve the market. In order to meet this demand, online retailers need to streamline their processes and can do so by utilizing eCommerce integrations.
ENTERPRISE RESOURCE MANAGEMENT BACK-END SOFTWARE
WMS: WAREHOUSE MANAGEMENT SYSTEM
eCommerce now constitutes a new revenue stream for the fashion and apparel industry, adding another layer of complexity to the supply chain. WMS is integral for companies to be able to meet customer demand while sustainably maintaining costs. To enforce order fulfilment by keeping accurate inventory capacities, eCommerce fashion retailers and suppliers are using WMS software to face the challenges of overselling,  returns, picking and packing speed, warranty programs, and more. Warehouse Management is also key to dropshipping business operations. Because dropshipping involves sourcing from multiple warehouses, WMS is needed to sync a retailer's inventory with that of the suppliers'.
POS: POINT OF SALE SYSTEM
POS integration for eCommerce is indispensable. With a Point of Sale System, product list entries, inventory level tracking, and prices are pushed to and from a fashion company's eCommerce platform. From the online store, a company can transfer sales and, more importantly, customer data to the POS system. For a large number of retailers with both online and retail presence, the data collected from brick and mortar fashion retail stores is invaluable to a company. Using data collect from a POS, companies can improve customer retention and offer better loyalty programs by better understanding customer needs.
CMS: CONTENT MANAGEMENT SYSTEMS
Content Management Systems are used to manage and proliferate text, images, videos and more across multiple channels. The volume of nearly identical product pages constantly moving on and off an eCommerce website is a challenge for search engines to index and track. If the search engine cannot tell one fashion garment from the next, it isn't likely to show either of them on a results page. CMS tells search engines what these product pages are and what to expect, factoring in canonical tags, cardinality, and duplicate content into the S.E.O. equation. Manually generating and managing these product pages can become hazardous, inviting a litany of SEO penalties that many may not even know exist. CMS supports small and large online shops and complex content on fashion eCommerce websites while remaining customizable and enhanceable.
ERP: ENTERPRISE RESOURCE PLANNING
The pillar of enterprise management systems, ERP, integrates WMS, POS, and CMS  capabilities, creating an optimized omnichannel business system. Integrating an ERP system (especially ERP tailored for the fashion industry) with eCommerce, is vital for large-scale and small businesses alike. An ERP and eCom integration automates inventory synchronization, tracks updates, and provides accurate inventory levels to customers and automatically notifies them when their orders are shipped. It also reduces tedious administrative tasks of manual data entry by pushing product info back and forth to an eCommerce platform, automating order creation, and updating product pricing and status. This has the benefit of eliminating errors in orders, inventory, shipping, and more. Additionally, one of the most important benefits of ERP and eCommerce integrations is its ability to enable a business to be flexible enough to add multiple online and physical sales channels, ensuring it handles  increased demand without extra resources and without losing operational efficiency. ERP integration to an eCommerce fashion retail store creates an infrastructure that allows for a holistic approach to sales.
ECOMMERCE MARKETING INTEGRATIONS
MARKETING AUTOMATION APIs
Among the fastest growing eCommerce integrations, marketing automation APIs are becoming increasingly advanced. These APIs aim to facilitate the more burdensome tasks of marketers and organize their procedures. Marketing APIs automate many aspects of marketing such as recording customer information, assessing it, and subsequently grouping customers according to purchases or habits. Finally the API auto-adds these customers to targeted email marketing lists and personalized product suggestions based on customers' previous visits and online behaviour.
SOCIAL MEDIA PROOF APIs
Social proof APIs utilize social media as evidence of a company's credibility and a product's popularity. If integrated into an eCommerce platform, product or service reviews, photostream feeds, and recommendations will be visible to customers, demonstrating a brand's value. These recommendations may come from celebrities, experts, and more importantly, peers whose endorsements work to grow an eCommerce business' audience, increase traffic and, ultimately, sales. Indeed, integrating a social proof API into an eCommerce site serves to showcase popular and trending products on social media. This demonstrates to customers that items are moving fast, creates an urgency, and encourages sales. There is a reason why long lineups at a fashion retailer's storefront draw even more crowds, and social proof APIs do exactly that. By demonstrating that your products and services are desirable to others, add-to-cart conversion rates rise.
AFFILIATE MARKETING API
Affiliate marketing is a popular revenue stream for many different types of businesses.
In the case of a marketplace-style business model, wherein products are promoted to customers who then get referred to another retailer, utilizing an affiliate marketing API can be advantageous. eCommerce sites using this model benefit, as affiliate sellers generally profit from a percentage of sales generated. On the other hand, if you are a primary seller, affiliate marketing APIs links suppliers up with secondary marketplace merchants that, not only disseminate the product, but supplies you with data to track how the product is faring on the market.
USER EXPERIENCE
PAYMENT GATEWAYS
Whether it's Stripe, PayPal, Paysafe, or other, choosing a payment gateway will depend on which platform is used and where the business is operating from. Other deciding factors will also include how much security responsibility a company is willing to bear, the capability of the gateway to handle multiple merchant accounts, and what contract is on offer or costs involved. Additionally, an eCommerce business will oftentimes offer PayPal as a secondary gateway to cater to their customers' preferences. Choosing the right payment gateway will ultimately depend on the specifics of the fashion or apparel  business (marketplace, high-risk, one-off payments, recurring payments) and the company's target market.
SHIPPING API
As an eCommerce business grows and the number of orders increases, the need to automate the order processing and shipping routines becomes imperative. Shipping and delivery APIs, help minimize errors and the scope of manual work. With the help of shipping APIs, merchants can automate processes from the point of sale to the point of delivery. After a purchase has been made on the website, the shipping API signals to the trigger that a certain product should be taken from a warehouse and sent to the customer. Some eCommerce back-end systems provide automated domestic and international duty, import, and export tax rates. By integrating appropriate shipping APIs that are customer-friendly and that also serve to streamline back-end processes, a company's eCommerce store is positioned for success.
ARTIFICIAL INTELLIGENCE
Using AI applications, eCommerce businesses are able to provide a personalized experience to their customers by effective engagement and relationship development. In B2C companies like Amazon, chatbots hold conversations with customers while recommendation engines provide tailored suggestions in order to boost conversion. In B2B settings, AI technologies can provide information like predictive lead scoring and opportunity insights, which alerts a sales rep on how a deal is trending, allowing sales representatives to be more productive.
SITE SEARCH API
An eCommerce site, especially one with a large product offering, must not forgo a sophisticated site search API. Providing a better user experience, this API saves customers from drudging through heaps of content when they are only looking for one particular garment. Additionally, a site search API will be useful in promoting a product that a customer would have not discovered, sifting tiresomely through the eCommerce site.
An eCommerce site, especially one with a large product offering, must not forgo a sophisticated site search API. Providing a better user experience, this API saves customers from drudging through heaps of content when they are only looking for one particular garment. Additionally, a site search API will be useful in promoting a product that a customer would have not discovered, sifting tiresomely through the eCommerce site.