Infographic: How is Enterprise Learning Driving Change, Innovation and Outcomes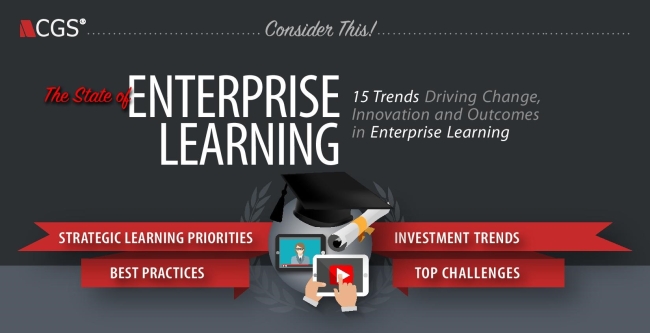 Did you know that nearly 60% of Chief Learning Officers (CLO) expect their training budgets to increase by 8%?
More and more companies are placing an emphasis on a learning culture. Cultivating a learning program within a company helps to build and enable productivity amongst employees, better response to customer needs and a greater ability to create a "quality product."
Check out more outcomes as well as best practices and top challenges that companies face when implementing an Enterprise Learning program in this infographic:
For more information, you can also visit our website: https://www.cgsinc.com/en/learning