Published
September 04, 2018
19 Quotes on Digital Transformation for C-Suite Executives
Warren Buffett, Chairman and CEO of Berkshire HathawayDigital transformation is a fundamental reality for businesses today. Organizations of all sizes realize that to delay digital transformation further is to risk obsolescence. And it is up to a company's leadership team to commandeer this revolution while ensuring business continuity. In this post, we have curated quotes from some of the world's leading thinkers, innovators, and industry leaders that address the different dimensions of digital transformation and how leaders can think ahead. We hope they leave you inspired!
About creating business value and innovation
1. "Every once in a while, a new technology, an old problem, and a big idea turn into an innovation."
Dean Kamen, Inventor of the Segway and Founder of FIRST
2. "The first rule of any technology used in a business is that automation applied to an efficient operation will magnify the efficiency. The second is that automation applied to an inefficient operation will magnify the inefficiency."
Bill Gates, Founder and Chairman, CEO & Chief Software Architect of Microsoft Corporation
3. "Longevity in this business is about being able to reinvent yourself or invent the future."
Satya Nadella, CEO of Microsoft Corporation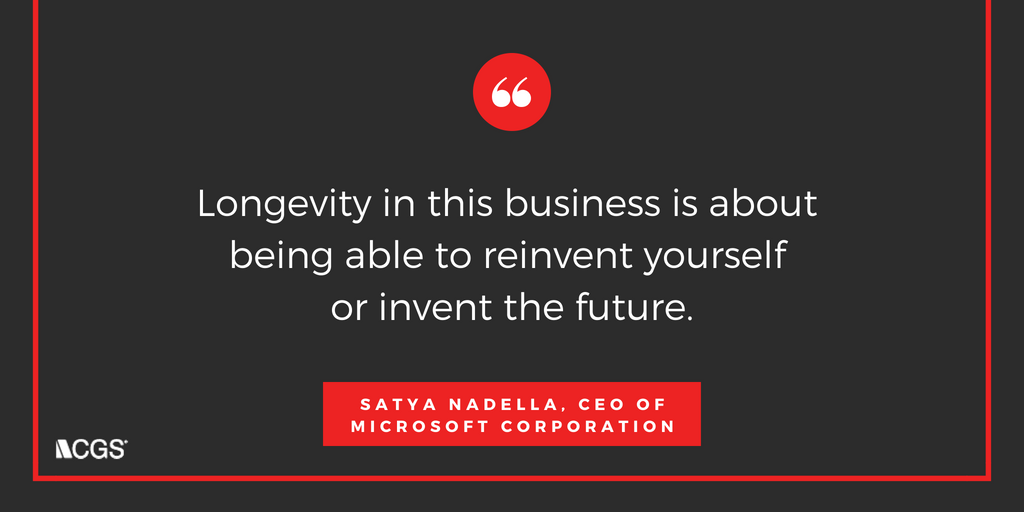 4. "What new technology does is create new opportunities to do a job that customers want done."
Tim O'Reilly, Founder and CEO of O'Reilly Media
5. "Where do you put the fear when you choose to innovate? The fear is there, but you have to find a place to put it."
Seth Godin, Author and Entrepreneur
About security, privacy and risk management
6. "You can't hold firewalls and intrusion detection systems accountable. You can only hold people accountable."
Daryl White, CIO, Department of the Interior of the United States
7. "For me, privacy and security are really important. We think about it in terms of both: You can't have privacy without security."
Larry Page, Co-founder of Google and CEO of Alphabet Inc.
8.  "My message for companies that think they haven't been attacked is: You're not looking hard enough."
James Snook, Deputy Director of Business, Crime and Skills in the Office for Cyber Security, UK
9. "Not taking risks one doesn't understand is often the best form of risk management."
Raghuram G. Rajan, Katherine Dusak Miller Distinguished Service Professor of Finance at University of Chicago Booth School of Business. Former Governor of the Reserve Bank of India
10. "We shouldn't ask our customers to make a tradeoff between privacy and security. We need to offer them the best of both. Ultimately, protecting someone else's data protects all of us."
About evolving culture and being adaptable
11. "Technology is nothing. What's important is that you have a faith in people, that they're basically good and smart, and if you give them tools, they'll do wonderful things with them."
Steve Jobs, Co-founder & Chairman and CEO, Apple Inc.
12. "You look at marketing: everything that's happening in marketing is digitized. Everything that's happening in finance is digitized. So pretty much every industry, every function in every industry, has a huge element that's driven by information technology. It's no longer discrete."
Satya Nadella, CEO of Microsoft Corporation
13. "You need to have a lot of human judgment involved in the financial industry in terms of risk management, in terms of investment decisions, and things that really allow us to blend the best of technology and the human brain."
Adena Friedman, CEO of NASDAQ
14. "In a chronically leaking boat, energy devoted to changing vessels is more productive than energy devoted to patching leaks."
Warren Buffett, Chairman and CEO of Berkshire Hathaway
15. "An organization's ability to learn, and translate that learning into action rapidly, is the ultimate competitive advantage."
Jack Welch, Former CEO of General Electric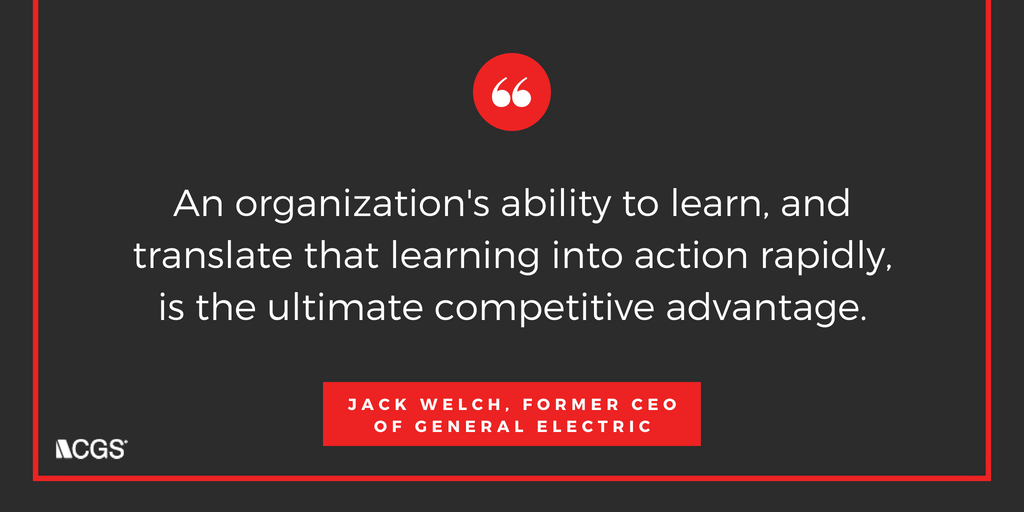 About leadership in the face of disruption
16. "When something is important enough, you do it even if the odds are not in your favor."
Elon Musk, CEO & Lead Designer of SpaceX, CEO of Tesla, Inc. Founder of The Boring Company
17. "The most important thing is to make the technology inclusive - make the world change. Next, pay attention to those people who are 30 years old, because those are the internet generation. They will change the world; they are the builders of the world."
Jack Ma, Founder and Executive Chairman of Alibaba Group
18. "True leadership stems from individuality that is honestly and sometimes imperfectly expressed… Leaders should strive for authenticity over perfection."
Sheryl Sandberg, COO of Facebook
19. "If you're competitor-focused, you have to wait until there is a competitor doing something. Being customer-focused allows you to be more pioneering."
Jeff Bezos, Founder, Chairman, and CEO of Amazon Inc.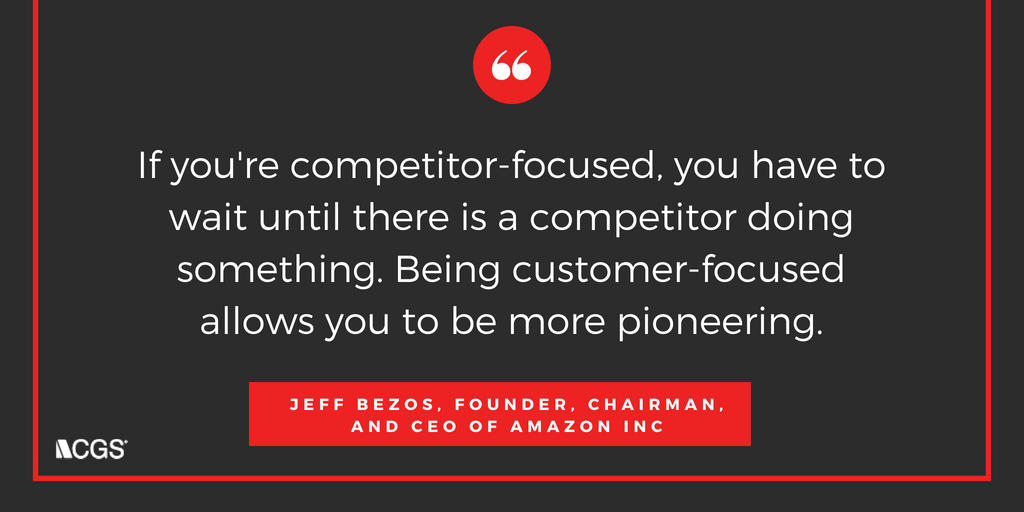 Sources:
https://www.project-syndicate.org/commentary/fourth-industrial-revolutio...
https://www.wired.com/2015/10/geeks-guide-david-wong/
https://www.pcworld.com/article/2941052/scott-mcnealy-on-privacy-you-sti...
http://blog.pagefreezer.com/15-inspirational-quotes-from-leaders-in-tech
https://philosiblog.com/2011/08/26/if-money-is-your-hope-for-independenc...
http://svprojectmanagement.com/a-common-sense-approach-to-managing-risk
https://cleantechnica.com/2014/03/25/google-ceo-larry-page-leave-billion...
https://www.foxbusiness.com/features/from-intern-to-president-charting-a...
https://www.uktech.news/news/qa-james-snook-talks-the-uk-governments-cyb...
https://qz.com/172668/heres-where-microsofts-next-ceo-satya-nadella-sees...
https://www.telegraph.co.uk/technology/0/bill-gates-quotes-words-wisdom-...
https://www.thehindu.com/opinion/interview/lsquoWe-want-youngsters-to-ta...
https://www.weforum.org/agenda/2017/01/jack-ma-three-trends-define-future/
https://criteriaforsuccess.com/technology-quotes/
http://fortune.com/2012/01/19/larry-page-google-should-be-like-a-family/
https://abcnews.go.com/GMA/story?id=125134&page=1
https://www.nytimes.com/2014/02/21/business/satya-nadella-chief-of-micro...