3 Channels to Enable Future Partnerships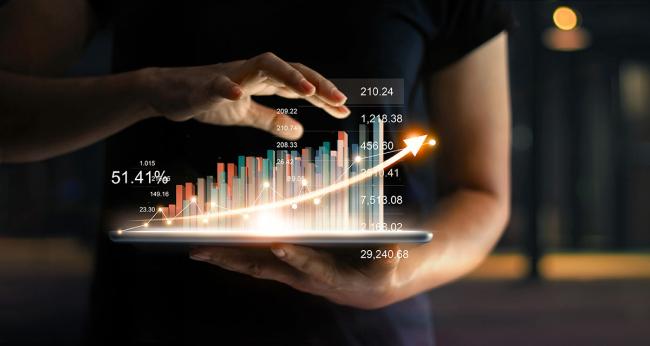 Are you responsible for channel enablement at your company?
Like many businesses and functions in the modern era, several massive changes and industry pivots around channel enablement are under way. Channel enablement professionals should consider these as they navigate marketplace challenges and opportunities.
A short while back, CGS hosted a discussion called "Planning for a New Normal in Channel - 12 Predictions to Transform the Playbook" with Doug Stephen, President, Learning & Channel Enablement at CGS, and Jay McBain, Principal Analyst – Channels, Partnerships & Alliances at Forrester Research.
During this webinar, McBain explained how "every company in every industry is becoming a tech company," with 81 percent of accounting firms and 78 percent of advertising agencies providing technology services.
At the same time, while cloud adoption accelerates and increases the urgency to build a sustainable retention channel, opportunities have emerged for aggregators, brokers and consultants. Ten years ago, the IT industry had 10,000 software companies. Today, that number stands close to 175,000 and is expected to grow to one million within the next 10 years.
Additionally, there are ~800,000 emerging tech companies in categories such as artificial intelligence (AI), automation, blockchain, Internet of things (IoT) and quantum computing. And that number is expected to grow into the millions in the years ahead.
What does all of this mean for channel leaders? McBain forecasts that channel chiefs and their teams should prepare for literally millions of different companies becoming their partners.
In this article, you'll learn about the trifurcated channel and the implications and opportunities of engaging with transactional partners, retention partners and influence partners.
The Trifurcated Channel
In a world where there's a big distinction between transacting and non-transacting partners, leadership roles change. For the past 39 years, channel leaders have managed transacting resellers. "In the future, this person is going to look more like an ecosystem chief than a channel chief," McBain explained.
Why? Because the IT industry that's existed for the past four decades is just about a thing of the past.
While the foundational elements for a retention-centric channel were already in place during the years leading up to the pandemic, the pace of change accelerated dramatically during the COVID-19 lockdown. So, the channel ecosystem now splits into three different branches: a trifurcated channel. Or as McBain warns, "If you're a channel chief and not looking at a trifurcated channel, which is probably five years from now, 80 percent non-transacting, you're going to miss the boat, and your competitors perhaps have an opening in terms of looking more broadly at their ecosystem."
Let's look more closely at these three channels:
Transactional Partners
As the default channel partnership that most channel organizations are very comfortable with, transactional partners include all the conventional business models one would expect in hardware, software and services. Agents and sub-agents, dealers, managed service providers (MSP), marketplaces, resellers and value-added resellers (VAR) play roles in the transactional partner space.
Channel teams are already very comfortable servicing the transactional channel and all its institutions: the Gold, Silver and Bronze levels, as well as deal registration systems, market development funds (MDF) and volume rebates, for example.
Retention Partners
Retention partnerships generally encompass accounting firms, consultants, digital agencies, implementers, independent software vendors (ISV), integrators and shadow channel organizations. Retention partners drive product adoption and integrations into other cloud or software as a service (SaaS) platforms, which in turn makes the product adoption stickier. And this type of partnership has a major impact on retention, renewals, upselling and cross-selling.
Approached correctly, retention partners are instrumental in getting customers to use broader parts of your product portfolio and winning deeper account penetration across teams and the enterprise.
As every technology company moves toward or contemplates pivoting toward a consumption- or subscription-based business model, similar to cloud services or SaaS, "the transaction isn't that important. It's really only the first 30 days with the customer," McBain emphasizes. "After that, this new retention channel starts to take hold. The most important thing to a recurring revenue business is retention and renewal rates. [Retention partners] are with your customer forever. Your ability to renew that customer every 30 days and make a customer journey that never ends is critical in this retention channel."
Influence Partners
Advocates, affiliates, affinities, alliances, ambassadors, influencers, ISVs, referral partners and other influence partners get in front of potential buyers early. Because of this, even if their business model doesn't include reselling or transacting with the buyer, influence partners need to be part of your channel enablement strategy.
Stephen also recounted that long-time channel leaders have seen the seeds planted for this trifurcated channel change for decades, going back to the Lou Gerstner era, CEO of IBM from 1993 to 2002.
At this time, Gerstner was famously but somewhat controversially known for trying to attract 10,000 ISVs into IBM's partner ecosystem. At the time, many industry pundits wondered, "Why are you bringing in partners that aren't selling your stuff?"
Gerstner's response: the ISVs aren't transacting, but they drive the most important influence.
Stephen summed it up by reiterating McBain's advice. "If you're just looking at transactional channels, you've got to look at retention and influence [channels]" as well to keep up with the channel enablement work of the future.
Whether you're trying to plan and build a new channel enablement strategy—one that includes all three categories of partners—or you're in the formative stages of your overall strategy, you can get more insights in this article on Rethinking Your Chanel Strategy for the Digital Buyer's Journey. And you can learn more about how we approach channel enablement.