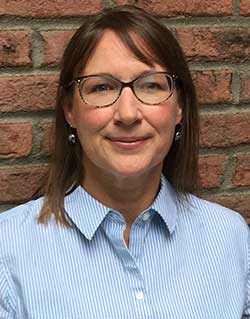 Kathleen S.C. Heberger, Responsible Research & Writing LLC, is a writer and researcher specializing in business technology and manufacturing trends. She covers fashion industry IT, advanced materials and supply chain issues.
3 e-Commerce Takeaways from Prime Day and Back-to-School 2022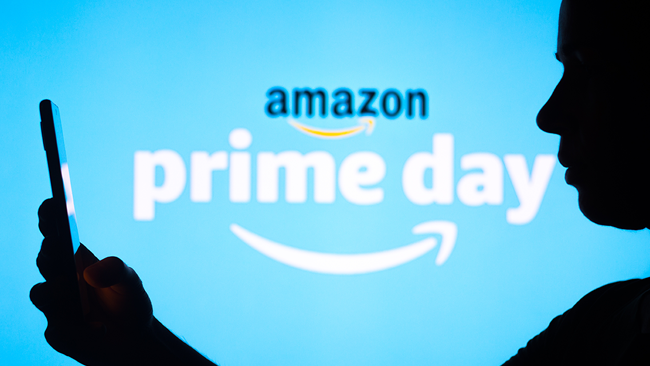 No one has a crystal ball to know how holiday 2022 will shape up, but this summer's Amazon Prime Day and back-to-school (BTS) shopping season might be harbingers of retail trends to come. One thing seems certain: E-commerce will play a significant role! Here are three strategies to help your business bring its A-game to meet online consumer demand.
#1 Stay in Stock, Especially with Top Sellers
For apparel brands and retailers, BTS 2022 promised a fashion sales boost. Deloitte Insights' 15th annual BTS shopping survey predicted clothing and accessories spending would rise 18 percent year-over-year (YoY). A big driver Deloitte highlighted: Replenishing the wardrobe. It's a trend that could carry over into the holiday season. "Apparel in particular is in high demand as families are back on the go, returning to offices, attending events and celebrations, and shifting away from the home-centric focus of the pandemic," said Deloitte's report on its survey findings.
While Deloitte's survey results suggest in-store shopping might capture a larger share (49 percent) of households' BTS budget than online shopping (35 percent), those tables could turn. Sixteen percent of survey respondents said they were undecided on where to spend their BTS dollars. If most of those dollars shift online, e-commerce could take the majority of BTS spending, if by a small margin. "It's clear that our reliance on digital is here to stay," Deloitte said.
Surveyed shoppers told Deloitte they planned to favor mass merchants (81 percent) and online-only sites (56 percent) in their BTS shopping visits — and that they would not be brand loyal in the face of stockouts. Sixty-three percent of respondents expected stockouts due to supply chain disruptions, and 77 percent said they would shift to another brand if their preferred brand was out of stock or too expensive.
If these consumer sentiments carry over into holiday shopping, it's crucial to keep styles in stock, especially with mass merchants and online marketplaces such as Amazon. Consumers might shop earlier than usual for holiday 2022, which means making goods available to sell (ATS) sooner and taking advantage of a longer selling timeline to react to breakout favorites. With end-to-end enterprise technology like CGS BlueCherry®, your business will have greater visibility to supply and demand — and automation to rapidly react to trends and move products where they need to be. Technologies such as 3D design, virtual sampling, product lifecycle management (PLM) and shop-floor control (SFC) also can help your business quickly respond to emerging fashion trends.
#2 Control Costs and Support Free Shipping
Looking ahead to holiday 2022, Practical Ecommerce senior contributor Armando Roggio predicts "Amazon and similar online marketplaces will grow faster than e-commerce sales in general." He said Amazon Prime and other free shipping options will help consumers keep their costs down amid inflation worries. Roggio anticipates consumers will shop earlier to avoid higher prices during the traditional holiday shopping peak period. "This behavior means Christmas shopping days such as Black Friday and Cyber Monday will likely generate a smaller share of total holiday retail sales," said Roggio in his "5 Predictions for the 2022 Holiday Shopping Season."
Consumers love deals, and they love free shipping. Amazon Prime Day 2022, which started July 12 internationally and concluded July 13, broke sales records with an astounding 300 million+ purchases made by Amazon Prime members. That's over 100,000 items sold per minute. Levi's brand apparel and accessories were among bestsellers worldwide, and Simple Joys by Carter's kids' and baby wear was a star seller in the United States, according to Amazon. Coleman, Marmot and ExOfficio outdoor gear and apparel also was popular on Prime Day 2022. For good measure, Amazon Prime members bought over 1 million swimsuits on Prime Day.
With the prospect of similar shopper enthusiasm for online sales this holiday season, how can your business be ready? To provide free shipping, there's no getting around the need to control overall costs. Whether you are shipping direct to consumers, drop shipping for customers or trying to keep enough cases in stock at Amazon, Walmart and other retail warehouses, you need to be a lean, mean, on-time shipping machine. PLM and SFC technology speed supply chain processes, enhance workflow visibility and reduce wasted time and resources, helping prevent cost overruns and shipping delays. To optimize shipping and logistics, partner with an ERP technology provider offering strong application programming interfaces (API) with e-commerce platforms, solutions, rate shopping tools and shippers.
#3 Be Ready to 'Bring It' with BI, Computing Power
When consumers shop in a physical store, they might linger awhile at a rack, take time to try something on, walk around looking at their choices and then wait in line to make their purchase. Online, they expect to scroll, click and score whatever they seek — products, images, videos, size charts, delivery time, pricing, availability, reviews — with zero lag time, interruption or other disappointments. Anything less diminishes the customer experience and purchase likelihood.
To succeed with e-commerce, it's mission critical to work with technology partners who will keep your conduits to customers up and running in tip-top form. This includes always-available, stable, fast, secure cloud hosting for your business applications. To compete, it's also important to recognize, analyze and respond to trends as they unfold. This takes business intelligence (BI) powered by machine learning to augment your team's conventional wisdom, skill, creativity and business acumen. "Rigorous preparation is key to the success of Prime Day and our other large-scale events," said Jeff Barr, Amazon Web Services (AWS) chief evangelist, in his annual Prime Day recap blog.
In addition to describing the phenomenal processing power AWS brought to Prime Day, Barr shared about other behind-the-scenes priorities, such as ensuring Amazon and its selling partners could communicate with shoppers on email and text. Just as importantly, AWS enabled teams to "monitor and visualize Prime Day metrics in dashboards and ask questions in Amazon QuickSight Q," he said. "Over the course of Prime Day, QuickSight served millions of business intelligence queries, with a peak of 500 queries per minute per data set."
Microsoft encourages a "digital-first approach" to retail, creating seamless experiences for consumers whether they are shopping in-store or online. "This digital system is built on data and the cloud, with built-in security offering peace of mind for businesses and their customers," said Microsoft in the article, "Now is the time for retailers to buy into a post-physical, digitally-transformed landscape." "Consumers want fast, personalized and reliable shopping experiences but not if it will put their money or personal information at risk."
To be ready to meet e-commerce demand, ask your technology partners about their BI solutions and service level agreements (SLA) to support and scale e-commerce. For example, Microsoft publishes an SLA summary for its Azure cloud services, guaranteeing 99.99 percent performance for many services. That's about as good as it gets!
Whether you leverage Azure, AWS, Google Cloud or some combination of these and other cloud hosts, by working with an enterprise solution like CGS BlueCherry®, you'll help ensure the highest levels of connectivity, collaboration, cyber security, uptime and reliability across your entire supply chain, from concept to consumer.
How have Prime Day and BTS been for your business? Connect with CGS today to discuss more strategies to keep the momentum going or address pain points so you can soar into a successful holiday 2022.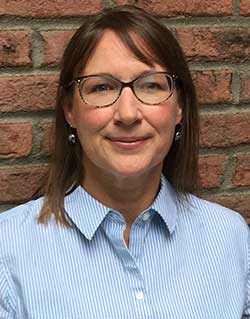 Kathleen S.C. Heberger, Responsible Research & Writing LLC, is a writer and researcher specializing in business technology and manufacturing trends. She covers fashion industry IT, advanced materials and supply chain issues.