3 Peter Drucker Quotes to Guide Your PLM Initiative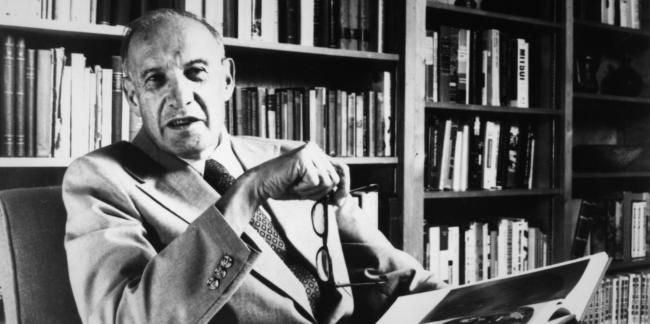 Embarking on a new PLM implementation initiative can be a daunting task. To help inspire you to push your company forward, we've pulled three quotes from business management pioneer Peter Drucker.
Described as 'the founder of modern management' Peter wrote many papers, articles and books on business and change management. His pieces, like 'What makes an effective executive', have stood the test of time and still hold relevance in today's apparel industry.
 
"IF YOU WANT SOMETHING NEW, YOU HAVE TO STOP DOING SOMETHING OLD."
 
Choosing to implement a new PLM solution is a strategic transformation of the way you develop product within your fashion business. Whether you're managing your product workflow through Excel spreadsheets and email, or you've purchased a PDM system that doesn't quite work the way your team had hoped, the idea of interrupting the current way of doing things can be scary.
Why Change to PLM Software?
As customer demands change and the speed of fashion increases to include more and more annual collections, the old way of doing things will make it difficult and resource intensive to keep up with the market demands. To have success with a PLM implementation, you're team is going to have to let go and adapt their workflow.
 
The business review step of PLM adoption is a great opportunity for the members of your team to learn about the business as a whole. It's also a great chance to take care of problems that burn up valuable time and resources.
 
"RESULTS ARE GAINED BY EXPLOITING OPPORTUNITIES, NOT BY SOLVING PROBLEMS."
 
Managing the production process manually can lead to lost assets, forgotten emails and accountability issues across teams. It's easy to lose valuable development and production time to simple errors.
How Does a PLM Solution Create Opportunities?
By having your talent spend their workday solving unexpected problems in the product life cycle, you are missing out on the chance to exploit new market opportunities. Once the new software and strategy is in place, employees will be free to focus on their work and exploring the full scope of your product potential.
"WHAT GETS MEASURED GETS IMPROVED."
 
When you adopt a modern fashion PLM software, you introduce a powerful set of data that can be used to assess your progress and drive future development.
How Will Metrics Help the Product Life Cycle?
In some cases, the initial numbers may disappointing as the automated reporting brings accountability to teams and vendors. The new found clarity will allow your managers and decision makers to take corrective action and monitor improvements.
Many companies who embrace PLM are surprised to learn how much their early stage choices end up effecting the overall business objectives for a project.