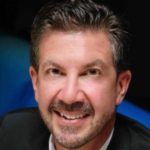 Timothy Gilbert is an author, speaker and consultant to start-ups and technology companies. He led global marketing and sales for brands like IBM, Kaplan and Toyota. He was named Chief Marketing Officer of the Year for his work in educational technology. Gilbert holds degrees from Johns Hopkins University, Regis University, and the University of Wisconsin-Madison.
3 Search Criteria to Look for in the Ideal Channel Partner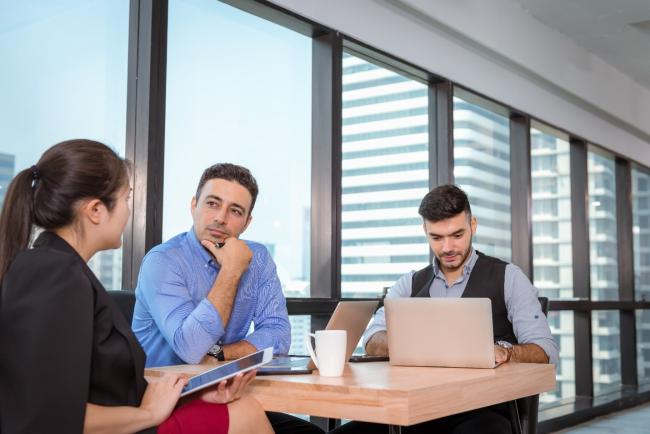 Growth is the operative word when pursuing an indirect channel strategy. Exploring the channel as an option means that your company seeks new avenues in new sectors or geographies. But keep in mind that the size and flexibility of the organization, however, influence the objectives of a channel strategy.
The most common objectives of an indirect channel program are sales expansion, increased service levels and delivery, and stronger loyalty or engagement of new and existing customers. The right channel partner can help achieve all three of these objectives. Knowing what selection criteria to look for goes hand in hand with knowing your objectives—and establishing their priority.
Sales Expansion—Identify a partner already selling into a geography or sector, to help speed market entry.
Service & Delivery—Partner provides marketing and customer support. They can localize to suit the language or the nuances of a new segment. They may have subject matter experts, opening doors and delivering into new sectors.
Loyalty & Renewals—The channel partner has processes and feet on the ground to act as your eyes and ears, resolving issues and ensuring lifetime customer value.
Choosing the right channel partner calls for in-depth, heart to heart discovery of everything from how they are staffed to their long-term strategic direction. Knowing what attributes, you need most from to drive the business forward—and ensuring that they can execute now and a year or two from today—plays a critical role in the selection process.
Getting to the bottom of core competencies
Channel partners face these same decisions about where and when to focus their competencies. As one partner grows or a market central to its revenues demands new thinking, a channel partner will shift and adapt. Having strategic, C-level conversations with candidates is the only way to assess the most likely future direction.
For example, let's say you have a successful PaaS (Platform as a Service) used by small private medical practices across Canada. Now, you want to get a foothold in the United States. You may have two competing objectives.
Find a channel partner who can tailor and deliver your PaaS solution to America's private medical practices.
Ensure the channel partner also has the right in-house sales and marketing teams who know how to do direct selling into practice managers.
You may find one prospective partner has incredible subject experts, focused on private practices. But they have represented well-known brands whose own marketing made it easier to open doors. As much as you prize their ability to make your PaaS relevant, unless they intend to add new headcount to drive more sales leads with your support, promoting your brand will fall back on your shoulders. They will come to you looking for the next sales opportunities.
So, while even the channel partner's top executive believes his company has great sales expertise, the firm may in fact lack "hunters" in the sales team. Their perceptions of what it means to sell into their space is informed only by their experience with an already well-known brand. Getting appointments did not involve email nurturing or thoughtful elevator pitches to build a pipeline. It's important to remember that technology is pushing and pulling sales and marketing organizations in divergent directions. Make sure to investigate whether an organization, for instance, plans to continue to customize its CRM and fortify the use of email platforms. Or whether it will outsource some of these capabilities, freeing in-house expertise to work on analytics, e-commerce and more earned and paid media to drive leads.
Keeping the end in mind
There's a lot of work to do before you are ready to look outward to the channel. Your ideal partner is dependent on your own understanding and prioritizations of sales versus delivery versus ongoing support. Until you have thought through the biggest challenges in your go-to-market strategy and force-ranked the gaps you need to fill, it may be premature to interview potential partners.
Walking through the scenarios for your brand, let's expand upon the three types of competencies.
Objective

Characteristics

Pros

Cons

Sales & Marketing

The partner has a large sales team, perhaps even a sophisticated in-house demand generation operation. They can reach the market with your message, and they will assign enough inside and outside salespeople to make a splash.

Big splash entry into a new market.
Strong "frequency and reach" in the marketing game.
Quick learners, able to adapt and find ways to make sales happen.

Without quick wins, sales may re-invent your message until it sticks.
Risks of over-promising, under-delivering.
You may need to do a follow-up, follow-through with new customers.

Delivery & Implementation

Subject experts, sales engineers and highly consultative salespeople leave a strong impression. Once in front of a potential customer, this partner rolls out a red carpet of people who speak the language.

Impressive first appointments with warm prospects.
Fast assessment of what's right and wrong with your product.
Engineering mindset means detail orientation.

Tend to sell into known scenarios.
Low on hunters.
Consultative approach may mean higher close rates but low volume pipeline.

Loyalty & Support

The org chart and offices reflect the dedication to customer support. Call centers, inside sales for "up-selling," and strong marketing communications are in place to keep and harvest an installed base of customers.

Deep bench of multi-talented personnel.
Strong, first-name basis with their customers.
With a hunter inside, a burst of first appointments is possible.

Ultimately loyal to their customers.
Don't rock the boat; may take "no" as the final answer.
Unlikely to add new internal competencies until they see volume.
Your thought-experiment will include considering how you might strengthen your own capabilities, concluding that only you can showcase your product in demonstrations or run the marketing to feed the funnel.
For example, you may need only a few large deals per year to succeed, and you know that what sells your product is someone who can sit with the prospect and really speak to the ins and outs of that specific industry. Focusing your search for channel partners that have seasoned implementation experts would mean that "Delivery & Support" would rank high on your list.
Obviously, some channel partners may be a hybrid of any two or all three of these categories. Part of the detective work is investing your time in meeting with the potential partner more than just once—and with more than just one or two people. As tactfully as possible, you will want to probe into very specific capabilities, tools and talents. What CRM do they use? Do they have a system administrator on staff? How sophisticated is their CRM set up? Does it integrate with any email systems or a real-time buying platform? Is paid search engine marketing going to be an important part of the marketing mix- if so, how will it be tracked?
By asking nuts-and-bolts questions, you can learn a lot about partner strategy and competencies. Everyone will claim to be leaders in sales and marketing. And most likely, they are not exaggerating—but that expertise may lie in one medium or technique rather than another. Those nuances are essential to know, for you to be successful.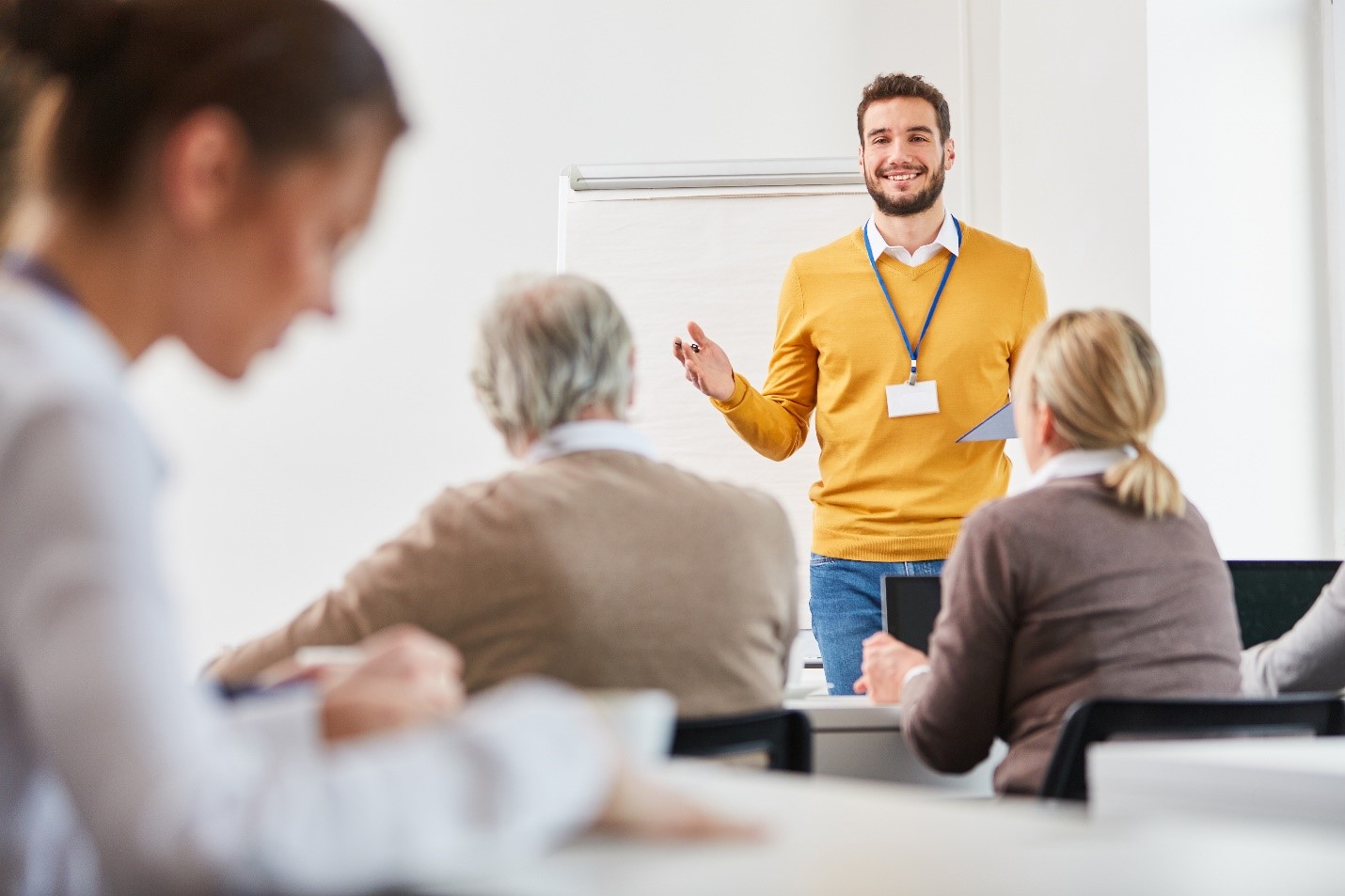 The art of under-commitment
Flash forward: Now you're seeking up to two dozen partners for your product, you have multiple interviews underway. You believe you know the strengths of each candidate. You have made a rational, well-grounded determination about each and every one of them. With your list of 20 partners in hand, you excitedly reach out to let them know they will be on the team.
But wait.
One of the biggest mistakes in new partnership programs is being too aggressive—not too soft—on setting core goals.
You can easily overwhelm yourself by trying to keep 20 partners trained, motivated, supplied, and supported. Have you budgeted more than dollars and ad agency time to support this program?
Training and doing demos or ride-along's with 20 partners is a much different thing than starting with five. Those first 30 to 60 days could break you, depending on how complicated your product may be, how well-prepared your marketing and pricing are for the new marketing, and how well-oiled your training and onboarding process may be.
Remember that first impressions count with your partners, just as much with your first customers. They need to learn your product or technology, understand how it will get delivered, and be able to field all kinds of questions you may not have on your website's FAQ page.
Consult an outsourced channel partner management expert if you do not have a professional on your team with a strong track record of scaling programs. Collect insights on the techniques and repetition necessary to truly train someone to sell, implement and support a product. There is nothing more important than having a deep bench of strategies that provide great experiences for partners as they come onboard. Ninety percent of education, it is said, is encouragement. So, that means showing them you are organized and thinking of their success—not just your own.
When to walk away
As things progress, you may find that a few days, weeks or months into your program that something is not right. Don't be surprised if you find that the same level of passion and progress that you experience from internal teams is not matched by an indirect sales channel. This is not something that you can directly control but as part of the partner management strategy, there should be strong engagement, certification and activation programs to establish a real-time pulse. If do not see good metrics on a reasonable timeline, you may be tempted to start pulling the plug. After all, if you do not control these people, why wait for the worst to happen? But keep in mind that you may lose months of training and other investments when the real issue is a simple matter of tweaking the brand messages or giving that partner a little more time and encouragement to turn the corner. Just like salespeople in different territories, no two geographies or markets are exactly the same. Each market has its own unique pitch and roll—each may mature and accelerate at different points in time.
Consider your options before walking away from a partner. Seek first to understand what is so different this time—and how you might bridge gaps. That certainly makes more sense than starting from scratch with another candidate. Can you help them by repeating some training, schedule an executive pep talk or sharing some leads with them? The KPIs you may have agreed on to track progress should be honored. But no maiden voyage is perfect. Maintain some balance in your judgments and assessments, allowing for cultural and organizational differences.
Additional resources: