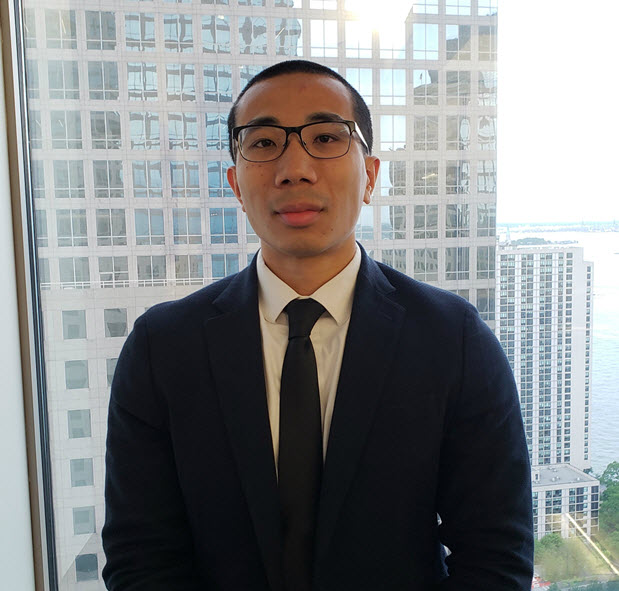 Tommy See currently leads product marketing and go-to-market strategies for the BlueCherry® portfolio, enabling organizations in manufacturing, wholesale and retail to digitalize their supply chain and manufacturing operations.
3 Ways to Align Your Fashion Value Chain from Operations to Demand to Grow Online Sales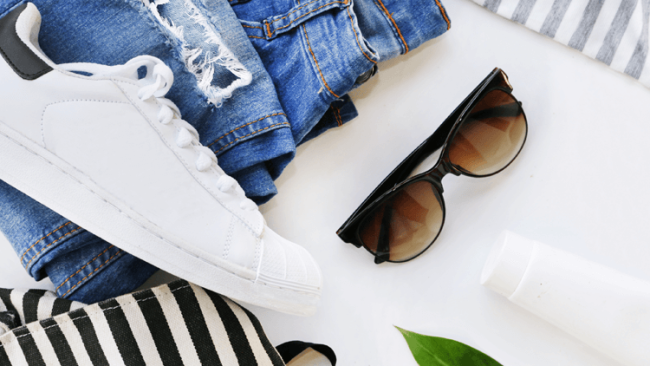 What retailer doesn't want to capture more online sales these days? Online retailing is a bright beacon of growth opportunity, especially as brick-and-mortar retailing regains its footing. Success requires a strategic alignment of the entire value chain. This involves having the right technology and resources in place to position the supply chain to support online sales.
Retailers are racing to reach consumers through many online sales channels. There are the brands' own websites, online marketplaces such as Amazon, business-to-business (B2B) e-commerce and social media, to name just a few ways to offer products to online shoppers. With any of these channels, it is critical to have reliable, timely data. A digital value chain needs strong enterprise resource planning (ERP) at its core, integrated with solutions for managing end-to-end processes.
McKinsey & Company's Retail Practice discussed this issue in a May 2020 article, "Fashion's digital transformation: Now or never." The management consulting firm acknowledged that individual retailers might be at different stages in their digital journeys. "The first step in the transformation program should be the definition of digital priorities, which will differ based on each company's business model and digital starting point," the article said.
"Digitization is much more than just selling online; a quick diagnostic may be required to select and align key value areas. Typically, digital and analytics priorities can be categorized according to their place in the value chain: customer experience (front), distribution and supply chain (middle), and product development and support functions (back)."
Of course, the retail value chain is a continuous loop. Depending on your perspective, the "front" could be seen as the "end," the culmination of the concept-to-consumer cycle. From this vantage point, the "back" is the "beginning," focused on demand planning, design inspiration and style conceptualization. But regardless of how you view them, the value chain's segments are all intertwined. Today more than ever, every link in the chain must be digitally connected because physical interaction between internal teams, customers, suppliers and other trading partners is limited.
Here is a look at some best practices for digitizing and connecting the value chain for online sales growth.
The Front: Customer Experience
Integrated supply chain technology enables apparel and fashion brands and retailers to enhance online customer engagement. The McKinsey article emphasized the importance of authentic, personalized promotions, tailored messaging and social listening to be responsive to consumer demand trends. Online product bundles and special incentives also attract digital shoppers, McKinsey said.
How does an end-to-end supply chain solution play into these best practices? For one thing, when upstream designers and product developers have visibility into downstream information, whether social media buzz or style sell-through rates, they gain valuable insight to help steer the next lines they create. An integrated product lifecycle management (PLM) solution can give them this visibility.
Another best practice is to make online shopping frictionless for the consumer. Shoppers should never know how many different transactions are required behind the scenes to enable a seamless transaction on their screen. Does the shopper want to instantly see how many colors a style is offered in? Voilà! When the brand's product information management (PIM) solution feeds directly into the e-commerce platform, the most up-to-date style data continually feeds to consumers. Likewise, when the consumer wants to buy what's in the online basket, integration between ERP and e-commerce solutions such as Shopify and Magento make what is complicated seem simple. Drop ship required? No problem. Show the order as pulled from omnichannel inventory? Check. Generate a customer confirmation email when the order ships? Done.
Keeping high service levels with consumers is key whether brands and retailers are selling through their own websites or trying to expand their sales through online marketplaces like Amazon, Net-a-Porter, Farfetch and Shopbop. Brands who deliver quality products, on time as promised to the consumer, are more likely to receive positive reviews. Having in-stock inventory also counts toward optimized product placement on marketplaces, increased exposure and higher sales. Omnichannel-enabled ERP not only integrates readily with marketplace platforms but also supports service levels required to earn prioritized product placement through their consumer-facing search tools.
While focus on the end consumer is always smart, it is also important to nurture B2B relationships. These too can boost online sales. For example, department stores such as Macy's and Nordstrom are experiencing surges in online shopping, as are online pure players such as Stitch Fix, boohoo and ASOS. "Style never sleeps and neither do we — we're 24/7, dropping 500 new products a week," boohoo says on its website. B2B e-commerce solutions make it easy for wholesale buyers from retailers like these to browse a brand's collections and place orders. The same applies to new or existing distributors, franchise partners and online marketplace wholesale buyers. With B2B e-commerce, brands can create tailored catalogs for these trading partners to review on their mobile devices or on their desktop.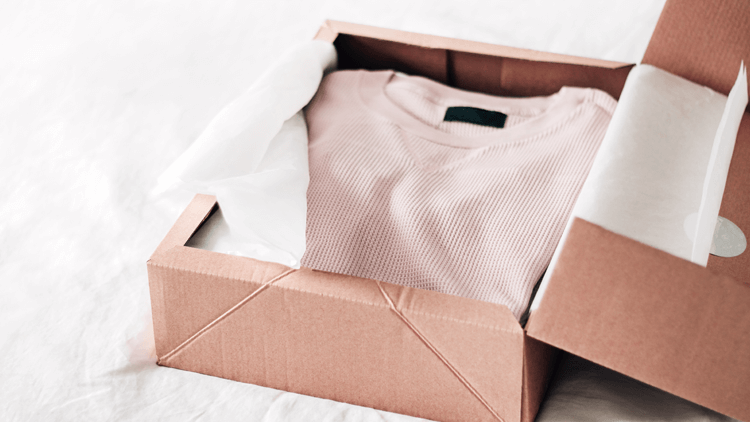 The Middle: Distribution and Supply Chain
The consumer-facing link in the supply chain must interlace tightly with touchpoints across the middle of the chain. This includes distribution centers, apparel contractors, full-package suppliers, brokers, agents, third-party logistics providers (3PL), materials vendors, label clearinghouses and the list goes on. End-to-end enterprise technology provides an efficient engine to connect these otherwise disparate resources and, in turn, to support online sales.
For example, integrated ERP and PLM can connect brands digitally with top global suppliers for enhanced supply chain visibility and agility. Vendors' operations can be linked to the brand's ERP platform, including both PLM and real-time shop-floor control solutions, so that the supplier becomes a seamless extension of the brand's organization. Then brands, retailers and suppliers are better able to ramp up inventory or pivot quickly to build new styles in response to consumer trends. They might start a drop-ship program whereby the supplier ships online orders directly to retailers or consumers.
In addition, extended ERP connectivity across the supply chain and all distribution points enables the type of inventory transparency that is essential to omnichannel inventory management. Brands need to optimize inventory allocation rules to prioritize stock for specific channels. They need the flexibility to move and release different pools of inventory digitally before they can release actual physical inventory to accommodate demand. And they need integration with shipping providers such as FedEx, UPS and others to offer efficient fulfillment.
Finally, their ERP solutions also must support a consumer-friendly returns process given that online sales growth is usually accompanied by an increased rate of returns. The right systems and processes will support a quick shift of returns back to sales-ready inventory.
The Back: Planning, Design and Product Development
Ultimately, the value chain flows full circle. Even as customers peruse collections and make online shopping decisions, the planning, design, product development and merchandising teams at the back of the supply chain (or the beginning, you might say) are working on what to present to shoppers next. Here again, integrated technology holds the key to stronger online sales.
Designers and product developers often capture most of their work within PLM, but that does not mean they should have to work in a silo. PLM integrated with ERP breaks down digital barriers to give creative teams visibility to insights they need. What styles from the current collection are consumers favoring? Which did wholesale buyers like best? What raw materials are currently available within the desired price point? Which vendors have the capacity and capability to make a trending style? These are all questions that can be answered with a connected ERP platform so that "back end" teams can be adaptive and responsive at the product ideation and design stages.
Likewise, planners and merchandisers need easy access to real-time order data as well as historical sales data to make good plans and to adjust those plans flexibly and responsively. A planning solution fully integrated with ERP, PLM and other supply chain touchpoints allows brands and retailers to adapt to market realities. Only then can they plan for sufficient stock allocations and make informed decisions about when and how far to mark down excess or slow-moving inventory.
Want to increase online sales? Check out these CGS Resources for the Fashion and Retail Supply Chain or contact us today to learn more about how CGS BlueCherry™ can help your business optimize your value chain for online sales growth.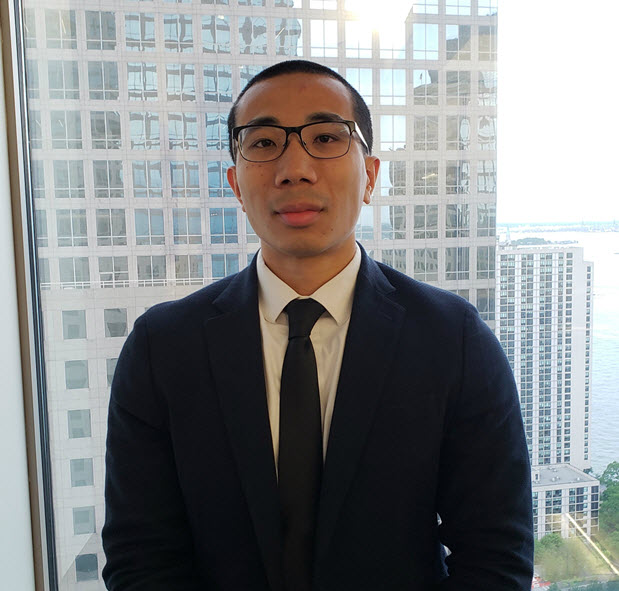 Tommy See currently leads product marketing and go-to-market strategies for the BlueCherry® portfolio, enabling organizations in manufacturing, wholesale and retail to digitalize their supply chain and manufacturing operations.