4 Reasons Why South Africa is an Ideal Offshore Outsourcing Destination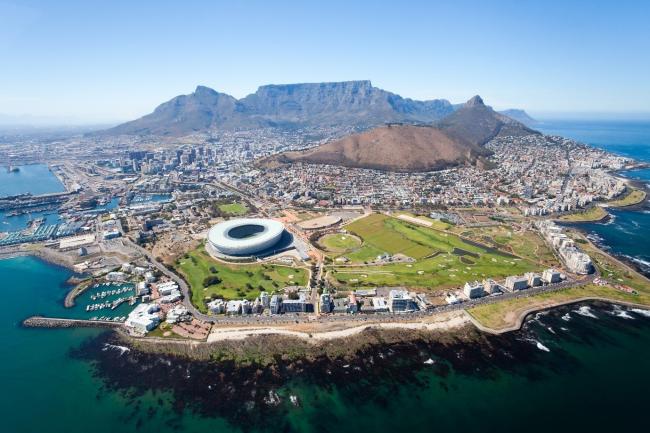 The global demand for business process outsourcing (BPO) services is consistently rising with the global BPO market size projected to reach USD 343.2 billion by 2025, growing at a CAGR of 7.4%. This isn't surprising since global businesses are always in the market for reliable and sustainable offshore outsourcing destinations. For these companies, seeking out outsourcing partners isn't a simple decision. Organizations must consider a myriad of factors, amongst which operational location is high on the list. Nations like India and the Philippines have been popular destinations for customer and technical support as well as back-office outsourcing services.
However, the last decade has seen a gradual but steady shift in the maturity of multiple regions as even more appealing destinations have begun offering greater options and value to companies seeking BPO services. In 2007, South Africa was identified as one of the emerging BPO offshore service delivery destinations. Now, 12 years later, the prediction has come true. The nation has demonstrated a 22% annual growth rate in its BPO sector, nearly three times more than India or the Philippines.
Here are four reasons why any company contemplating outsourcing should take a serious look at South Africa as their next offshore outsourcing destination of choice.
1.      Government Incentives for BPOs
For BPO buyers, having trust in the reliability and stability of a region is paramount. Offshore outsourcing services need to operate 24/7/365 without a glitch, so it's not just a matter of cutting-edge services but also a supportive business ecosystem. This is where, South Africa has made its mark on the outsourcing map thanks to several political and socio-economic reforms. Since 2007, the government of South Africa has made proactive changes to its economic policies to make BPO services more attractive to international buyers.
The nation's Department of Trade and Industry has played a critical role in drawing international investments into the BPO sector. This opening up of the sector has led to the rise of high-quality service providers at lower costs thanks to various tax incentives and better local infrastructure. The inherently favorable exchange rate also helps further lower service costs. These factors have already attracted major global brands like Accenture, IBM, Amazon and Capital One and won the nation numerous industry accolades. South Africa was named "Offshoring Destination of the Year" twice in the last five years, in 2016 and in 2018.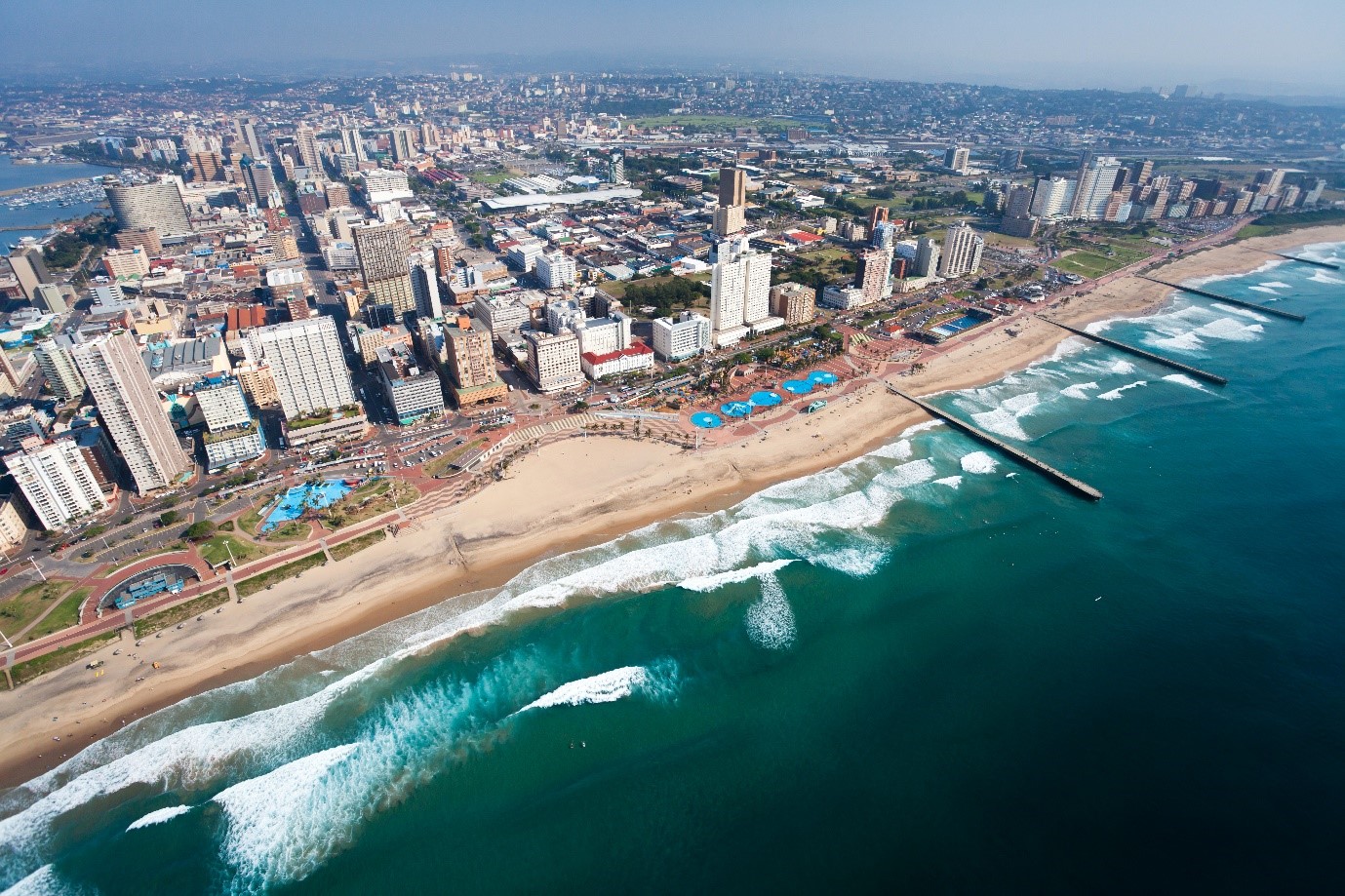 2.      Advanced Physical and Technological Infrastructure
South Africa has jumped 7 positions in the World Economic Forum's Global Competitiveness Index during the 2018-19 period, indicative of its position as a highly preferred business destination. A crucial factor behind this jump is the nation's development of world-class infrastructure, extensive domestic transportation support and a SEACOM fiber-optic powered telecommunications network for global connectivity. In 2017, the nation also led the development of global contact center standards – ISO 18295.
This year has seen several encouraging developments that reinforce South Africa's business-friendliness. Rain South Africa, a domestic network provider, collaborated with Ericsson to launch South Africa's first 5G network which will offer users speeds of nearly 200 Mbps. Google recently conducted its first Google South Africa Conference in Johannesburg – a clear indication that the tech titan is serious about its growth in the country. At the conference, Google launched multiple product offerings tailored to the South African market.
Modernized information and communications technology infrastructure and the growing adoption of next-gen technology have resulted in South Africa's commendable ascent on the Ease-of-Doing-Business index.  The nation is now able to provide everything from cloud-based services to advanced analytics at a competitive cost to businesses.
3.      Geography, Culture and Language Alignment
South Africa is blessed with a rich diversity of cultures and linguistic traditions, but English is the de facto language of business and government that most people have in common. In fact, English is even used in parliamentary and state proceedings. The ubiquity of English makes international communication a breeze. Moreover, the South African time zone makes is fairly close to European markets, just two hours ahead of GMT and just one hour ahead of Paris. The time zone affinity makes it a preferred choice for European countries looking to offer services during work hours and allows for better follow up support.
Furthermore, South Africans consume vast amounts of American television shows, movies and pop-culture, which makes them well-versed with the cultural idiomatic subtleties of American speech and the nuances of American cultural norms. This allows off-shore clients an accent-positive, culturally resonant experience.
South Africa has also been a long-favored tourist hot spot thanks to its stunning geography, historical significance, stable climate and wildlife. This has contributed to a national character that is service- and sales-oriented. In general, South Africans tend to be resilient and empathetic, which makes them committed to work and well-suited to the needs of international business customers. This is why organizations from native English-speaking markets such as the UK, USA and Australia, constitute a large majority of South Africa's contact center clientele.

4.      High Opportunity to Grow Workforce and Empower Lives
In 2011, the South African Ministry for Trade and Industry renewed a series of very successful BPO/Business Process Services (BPS) programs to show their continuing support for the sector. This program sought to enhance the nation's outsourcing capabilities for global businesses and leverage domestic talent. It built the foundation of an offshore workforce as it generated thousands of new jobs for young English-speaking people.
Equally important, a large proportion of organizations that outsource work to economically poorer countries initiate multiple socially responsible welfare initiatives. These initiatives help empower marginalized communities and generate a lot of local goodwill. This has been the case in South Africa as well.
At the recently concluded South Africa Investment Conference, President Cyril Ramaphosa announced an ambitious vision to drive investments of up to €90 billion over a period of 5 years. This indicates an influx of foreign direct investments which will deliver a powerful boost to the economy. French companies such as Total, Air Liquide and Alstom have promised to invest over $1.3 billion over the next 3 years.
To recap…
In today's highly competitive globalized market, finding an economically and environmentally stable outsourcing destination can be a challenge. South Africa brings it all to the table:  Suitable weather, good government support, incentives for international business, and cultural resonance.
CGS has recently expanded its BPO delivery capabilities in South Africa to ensure that it's able to leverage all the opportunities that the diverse nation has to offer. This includes services like sales, digital marketing, customer care and technical support. With our complementary proficiencies in learning and development, our BPO operations are ideally placed to bring the best of South Africa's talent to your business.
Additional Resources: