4 Steps to Digitally Transform Your Factory Floor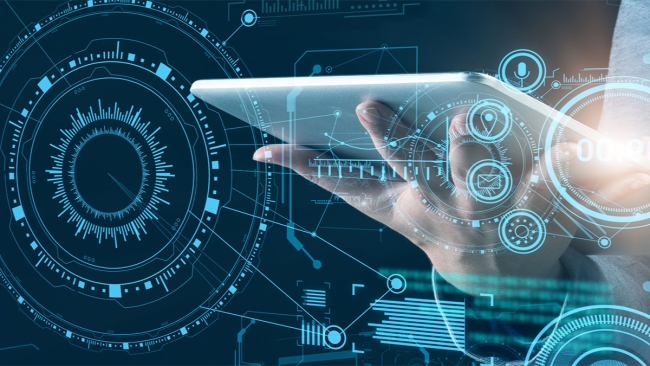 Would you like to largely eliminate time lost to off-standard, nonproductive activities?
Do you want to see, in real time, where products are across your production operations?
Want to receive advance warnings to prevent manufacturing bottlenecks?
Need your incentive payroll to be managed fairly and equitably, while boosting productivity?
Want to digitally transform your sewn products and apparel manufacturing operations?
If you answered "yes" to any of these questions, you will want to check out the latest white paper from CGS BlueCherry®: "4 Steps to Digitally Transform Your Factory Floor." This free resource introduces readers to the most important facets of shop floor control (SFC) technology, also known as production management, piecework payroll or manufacturing execution software.
The Power of Data and Visibility
Structured around a four-step path to SFC success, this paper covers:
Features and functionality to look for in a new SFC solution
A case study on how a global manufacturer rolled out SFC and as a result, decreased off-standard time by 90 percent and gained double-digit productivity increases
How to leverage advanced analytical capabilities built into the latest SFC technology
Examples of SFC real-time factory floor visibility, including always up-to-date work-in-process (WIP), order status, line balancing, machine performance, quality assurance and more
How SFC empowers and motivates machine operators and production associates to increase performance, improve quality and enhance their earnings
Additionally, the new white paper provides information about calculating SFC payback. Manufacturers typically realize return on investment (ROI) from SFC within six to 12 months. ROI comes from reductions in excess labor costs, WIP and other factors detailed in the paper. Download the paper to learn more.
Your Factory Floor, Transparent and Transformed
"We just love the transparency part of it," said Jeffrey Rosenstock, who describes his company's SFC experiences in the paper. Rosenstock is vice president and co-owner of General Sportwear, a manufacturer and importer of private label denim jeans and woven bottoms. "Every transaction is recorded. Everything is in real time . . . We know where everything is," he said.
Star Garment Group, the subject of the paper's case study, advanced from relying on informal processes for managing production to having up-to-the-minute, accurate knowledge of what is happening with every single style, at every workstation, on every line. "Now we can solve issues as they happen," said Arumugampillai Sukumaran, managing director, Star Garment. "When you make decisions quickly, obviously your productivity goes up. It's a chain reaction."
Corporate Social Responsibility
The paper also explores how SFC technology can play a valuable role in supporting sustainability, regulatory and compliance objectives related to corporate social responsibility (CSR). For example, SFC provides transparency to plant-floor-level processes and earnings. Machine operators have a clear view to their earnings and productivity on mobile tablets at their workstations. Also, when factory partners use SFC, they can provide valuable visibility to retailers and brands to demonstrate how incentive compensation programs are managed consistently and equitably, based on fair wage standards and accurate information.
Download the white paper today and take the first step to gain visibility and control of your factory operations, ensure compliance and make better-informed business decisions.