4 Ways Right to Repair and Sustainability Make a Powerful Partnership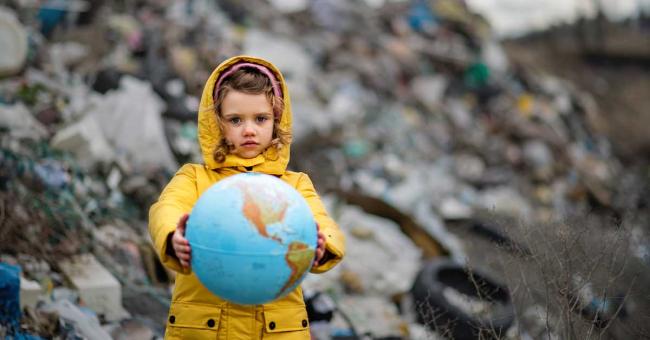 Also called Fair Repair, repair.org defines Right to Repair (R2R) as: "You bought it, you should own it. You should have the right to use it, modify it, and repair it whenever, wherever, and however you want." The R2R movement advocates for repair-friendly policies, regulations, statutes and standards. It argues for manufacturers to release schematics and part specifications to make it easier to repair everything from smartphones to farming equipment.
One huge benefit of R2R is its contribution to the sustainability movement. Fair repair can reduce waste, especially e-waste, and help create a more sustainable future by extending the useful life of our devices, vehicles and appliances. Let's dive into more ways R2R and sustainability go together:
 
1. R2R AND SUSTAINABILITY ARE GROWING
Consumer interest in and awareness of the Right to Repair their devices is increasing. We conducted two surveys in the same year, and respondents' awareness of R2R, or Fair Repair, increased by 14 percent. This is in part due to effort that many states and the current administration are doing to expand consumer options.
Consider these statistics from our new survey of 500 consumers:
94 percent felt that promoting environmental sustainability is a moderately to very important issue
77 percent said a brand's reputation as a climate or environmental leader affects the likelihood of purchasing its products
75 percent agreed that manufacturers should allow consumers to repair their devices to remain in use longer to help mitigate increasing levels of e-waste
Along with regulators and consumers, businesses should also be standing up and taking notice. R2R is an increasingly global movement. While it began in the EU and U.S., new laws are now being considered in Australia and Canada, as well.
While it may seem controversial to some businesses, fair repair actually benefits consumers, businesses and brands.
In addition to R2R, interest in more sustainable living and shopping also is growing among all generations. Today's consumers care more about how things are made, as well as how well they are made, how they are used and what happens to them after we are done with them. The future isn't just about what we leave behind for future generations, but what we don't leave behind.
In our survey on sustainability, 61 percent of U.K. consumers and 51 percent of U.S. consumers reported sustainability was important to purchasing decisions. In an EY survey, 45 percent of U.S. consumers say brands should provide them with sustainable choices. In a survey of Generation Z buyers and resellers, 90 percent of Gen Z consumers surveyed said they have made changes to be more sustainable in their daily lives.
Shopping destinations are another area showing where sustainability is growing. In our consumer survey, only 37 percent of Gen Z respondents are going to marketplaces, such as Amazon, for nonessential goods. Instead, they are putting their dollars into more sustainable shopping destinations. Gen Z consumers are five times more likely than Baby Boomers to use secondhand sites, such as eBay or ThredUp, for nonessential items. This indicates a rise in reuse, recycle and upcycle trends.
How about in terms of sales? Since its inception, Americans have purchased more than 7 billion products (e.g., automatic dishwashers and washers/dryers) and 4 billion light bulbs bearing the ENERGY STAR rating, an EPA designation which certifies energy efficiency. This recognition for quality and energy efficiency has clearly taken off in the marketplace.
Then there's activism and engagement. At the UN Climate Change Congress (COP26), held recently in Scotland, young people were called on for the negotiations and priorities around environmental causes and sustainability initiatives, and they answered that call. The views of more than 40,000 young climate leaders were presented to ministers, negotiators and officials during the summit.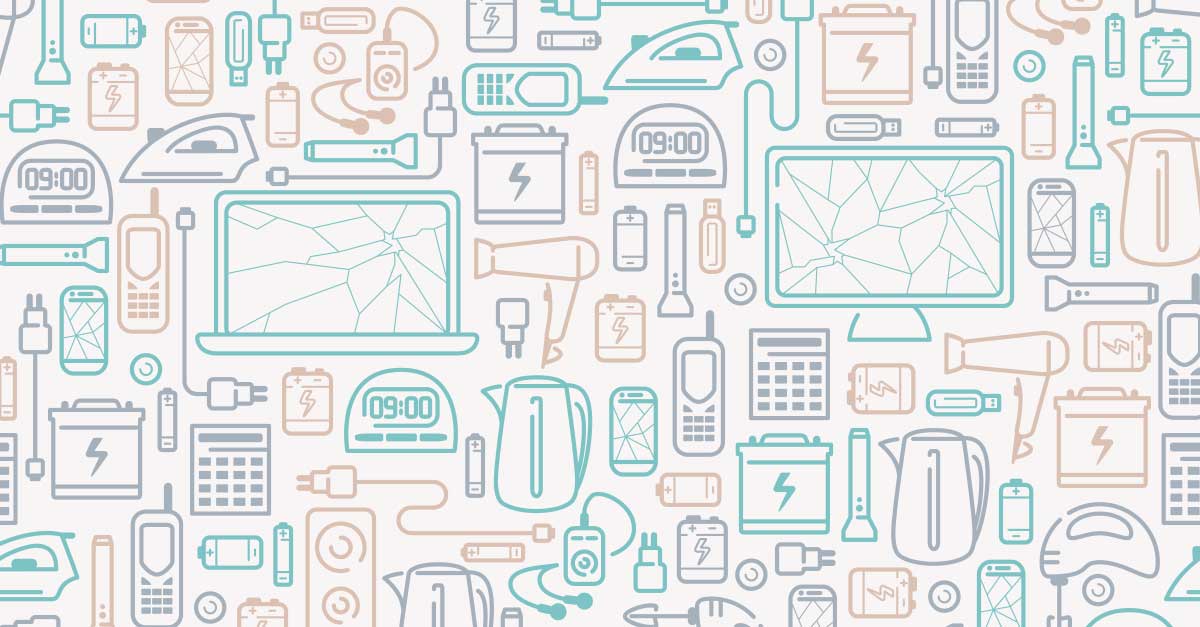 2. BRANDS ARE BETTING ON IT
Motivations for purchasing are also vastly different for Generation Z versus other age groups. Only 18 percent cited cost as a motivation for shopping. Instead, they are largely motivated by quality (27 percent) and influencer endorsements (21 percent). In the Gen Z buyer-reseller survey, 60 percent were driven by a brand reducing its carbon footprint, and 45 percent are influenced by ecofriendly materials. It's clear that price is not as important as other factors in up-and-coming generations.
And forward-thinking companies are targeting sustainability. In a survey of more than 1,000 CEOs conducted by the U.N. Global Compact and Accenture, 79 percent said the pandemic has highlighted the need to transition to more sustainable business models. While conventional wisdom, and ways of operating, would have had companies circling the wagons and focusing on the bottom line, for many the pandemic actually accelerated sustainability efforts.
A brand's reputation can be made or broken in joining the call to sustainability. But remember that consumers are drawn to authenticity and visibility. In the EY survey, 66 percent of U.S. consumers believe that companies must behave ethically and in line with community expectations. And in our sustainability survey, 30 percent of consumers in U.S. and U.K. would stop using a brand if it was determined not to use ethical practices in its products.
If a brand markets itself a certain way and doesn't provide the proof in the pudding, the backlash is often serious, even highly damaging. A well-known example: Volkswagen and its diesel cars that were equipped with cheating mechanisms to score better on emissions testing. VW marketed the product as environmentally "clean," but it turned out to be false. As a result, Volkswagen was required to pay more than $11 billion to consumers. And that doesn't include the numbers around the damage to a brand's name, which are harder to measure.
So, aside from doing the right thing, cost savings and brand recognition, why are companies banking on sustainability? Because there's also a payoff:
68 percent of consumers would pay more for a product that came with an extended or lifetime warranty to keep items in service longer
56 percent of U.S. shoppers would pay more for sustainably produced products, and one-quarter of respondents said they would pay up to 25 percent more for them
31 percent of U.S. consumers plan to increase their purchasing of sustainable products in the next 12 months (EY survey)
 
3. GLOBAL LEADERS AND BUSINESSES ARE ACTING
The world is moving together toward sustainability and pro-environmental action. At the COP26 conference, leaders from member nations assembled to discuss pledges toward sustainability, lower emissions and more funding for more sustainable programs. The global pledges included:
100+ countries with more than 85 percent of the world's forests committed to halting and reversing deforestation and land degradation by 2030.
105 world leaders signed onto the Global Methane Pledge, a U.S. and EU joint initiative to cut methane emissions by 30% by 2030.
The U.K. reported at least 23 new countries joined a commitment to phase out and not build or invest in new coal power over the next few decades, increasing the number of signatory countries to 190.
25 countries have joined an effort that aims to end public financing of overseas oil, gas and coal projects by the end of 2022.
It's important to note that these are merely pledges. They are not mandatory, and no company or country will be punished for failing to live up to them. However, they signal the momentum behind certain aspects of climate action and offer hope for effective actions despite the lack of a mandatory regime.
Global businesses are acting on sustainable practices, as well. Since 2019, 211 organizations—including Amazon, Best Buy, Brooks, Henkel, Mercedes-Benz, Microsoft, Unilever and Verizon—have joined The Climate Pledge, a commitment to be net-zero carbon by 2040, a decade ahead of the Paris Agreement's goal of 2050.
Cofounded by Amazon and Global Optimism, signatories to The Climate Pledge agree to:
Measure and report greenhouse gas emissions regularly;
Implement decarbonization strategies in line with the Paris Agreement through real business changes and innovations, including efficiency improvements, renewable energy, materials reductions and other carbon emission elimination strategies;
Neutralize any remaining emissions with additional, quantifiable, real, permanent and socially-beneficial offsets to achieve net-zero annual carbon emissions by 2040.
It's a clear sign that some of the world's biggest companies are getting serious about climate change and sustainability. In some cases, they are working under tighter deadlines than any regulations or compliance measures require.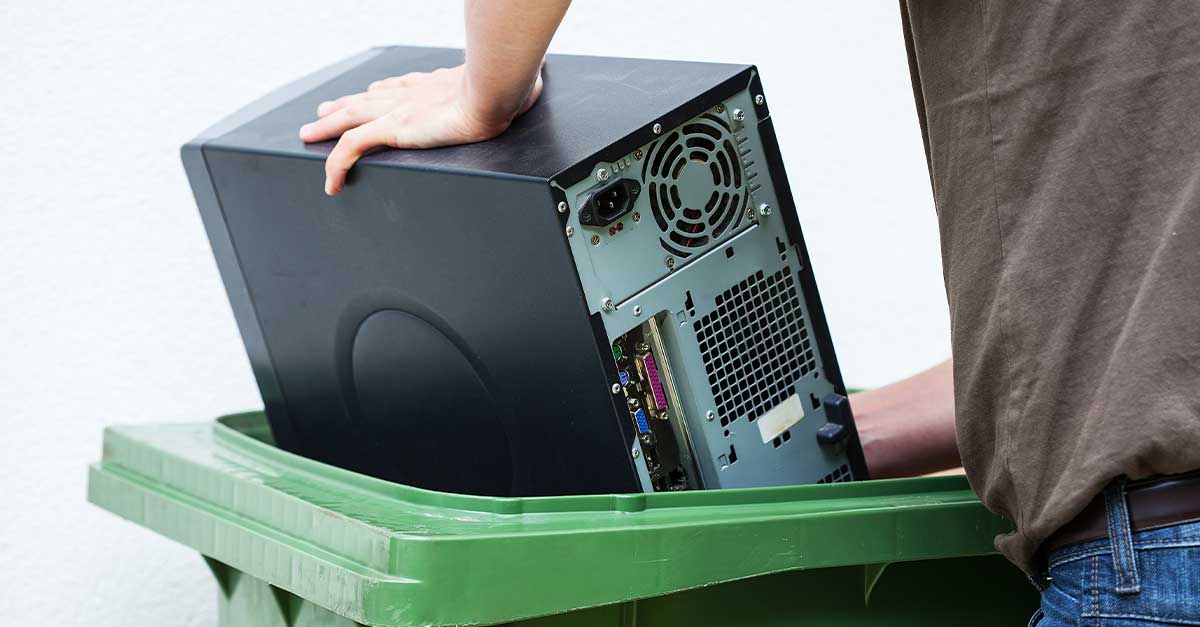 4. FAIR REPAIR IS SUSTAINABLE
The Global E-waste Monitor 2020 found that a record 53.6 million metric tons of electronic waste was generated last year. Raw materials contained in that waste had approximately $57 billion in value. This is coupled with recent supply chain issues and limited access to metals for circuitry and other materials for electronics. Extending the life of electronic devices and vehicles would cut this waste significantly and equalize demand for manufacturing parts.
There is hope that with increased repairability and longer device lifecycles, the world will see less e-waste. "We shouldn't be recycling usable technology, we should be reusing it. That's far better for the environment," said Nathan Proctor, senior right to repair campaign director at U.S. Public Interest Research Group, a consumer-advocacy group.
Right to Repair is one important movement that is almost guaranteed to help in the global sustainability movement. Overall goals of R2R would require original equipment manufacturers (OEM) to provide consumers and independent repair businesses equal access to repair documentation, diagnostics, tools, service parts and firmware as their direct or authorized repair providers. R2R laws could also help local repair and resale businesses compete, since they can service consumers who have the right to choose who, what, where, why, when and for how much their equipment is to be repaired.
Some 27 U.S. states are considering passing Right to Repair legislation of some type in 2021 alone, so it's clear that R2R is on the move.
 
IT'S THE RIGHT MOVE
For the brand, for the customer, for the environment, for the world. It's becoming clearer that sustainable and ethical processes are the right direction for businesses to take. As we've witnessed in the past few weeks, it doesn't have to be done all at once. And it does not—it cannot—happen in a vacuum. It takes a commitment to ethical and sustainable practices, such as embracing Right to Repair . And when done correctly, it truly can benefit everyone.
For more information on Why Companies Should Care About Right to Repair, review our just-released infographic for more takeaways and insights.