5 Reasons to Choose Chile for BPO (Part 2)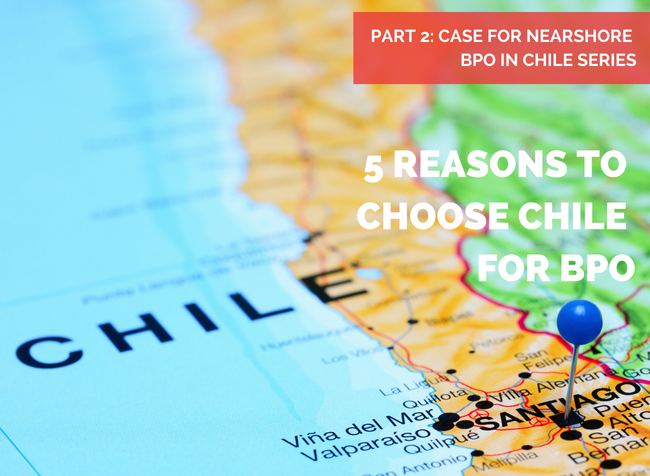 When thinking about servicing your Spanish-speaking customer base, why is Chile such a great choice for BPO? From its solid educational systems to relative stability, there are many reasons Chile stands out as the perfect choice to provide support for your Spanish-speaking customers. Let's review the top 5 competitive advantages that should put Chile at the top of your consideration list: safety, stability, a skilled market and quality management capabilities, cultural affinity and similar time zones with the US market.
1. Safety
The long, narrow stretch of land on South America's Pacific coast known as Chile has a population of nearly 18 million, a literacy rate of 97.5%, and GDP (purchasing power parity) of US$452 billion. Its residents enjoy a life expectancy of 78.9 years and 99% of the population has access to clean drinking water. Chile also ranked #28 on the
Global Peace Index
, the highest in Latin America. For comparison, the United States ranked 121 on the list.
2.  Economic and Political Stability
"Chile is an outlier in Latin America precisely because it is so politically and economically stable," according to a
Worldview report
from political analysis firm Stratfor. The firm highlights Chile's fiscal rule mandating the government to reach a structural surplus equal to 1% of GDP, which in turn helps to secure economic stability. This view is shared by respected publications such as the BBC and institutions including the World Bank.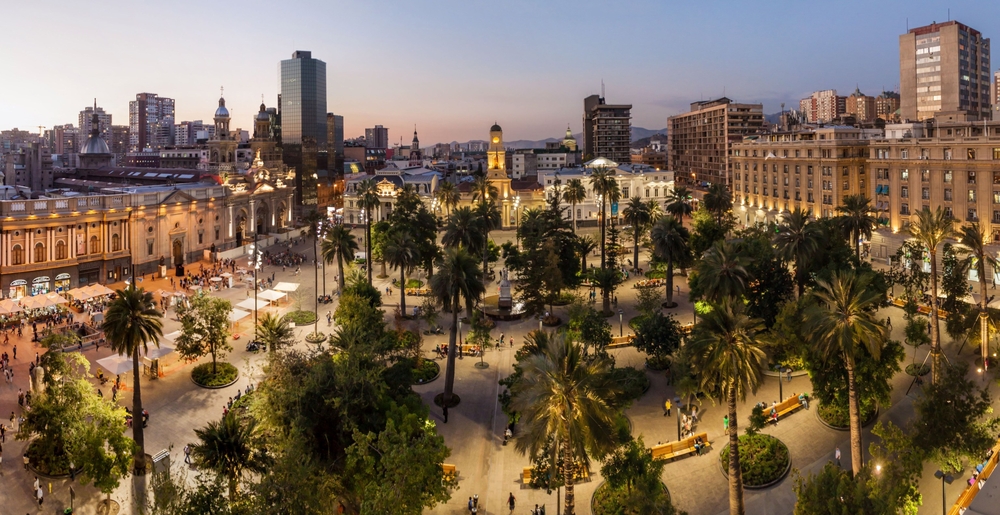 3. A skilled market and quality management capabilities
Chile not only boasts a solid economy, a clear institutional framework and well-respected democratic institutions, it has also established a base for innovation and business to thrive. First, Chile's labor force has a comparatively high level of education and bilingual capacities. It boasts 15 of the region's best universities.(1) Second, the government works hard to improve the economy by leveraging the talent and skills of its people. One area in where this is visible is Start-Up Chile, a government-sponsored program that looks to attract early-stage, high-potential entrepreneurs to bootstrap their startups using Chile as a platform to go global. The program is meant to position Chile as the innovation hub of Latin America.
On an international level, Chile has 22 trade agreements covering 60 countries including agreements with the EU, Mercosur, China, India, South Korea, and Mexico. In May 2010, Chile became the first South American country to join the OECD. In October 2015, Chile signed the Trans-Pacific Partnership trade agreement. It boasts an "Aa3" sovereign rating from Moody's, "A" from Fitch and "A+" from S&P. The country has consistently scored among the top 20 countries worldwide under The Heritage Foundation's Index of Economic Freedom.
Chinese telecommunications provider Huawei ranked Chile the best connected in Latin America under the Global Connectivity Index. And in 2017 Chile was lauded by environmental activist and former Vice President Al Gore for inspiring the world for developing its solar energy potential faster than any other country on the planet. As such, Chile continues to establish itself as an ideal location for those seeking new business opportunities and resources. 
4. Cultural affinity.
As a majority of the Spanish speakers in the United States have cultural origins in Central and Latin America, a customer support hub located in the region is well positioned to understand the communication style and expectations of US Spanish speakers. The high level of education and technological developments in Chile also make the country well equipped to support the customer service complexity that multinational firms in the US may require. As a result, Chile has become an ideal hub from which multinational firms can not only support their US Spanish speaking customers, but also springboard into the rest of Latin America.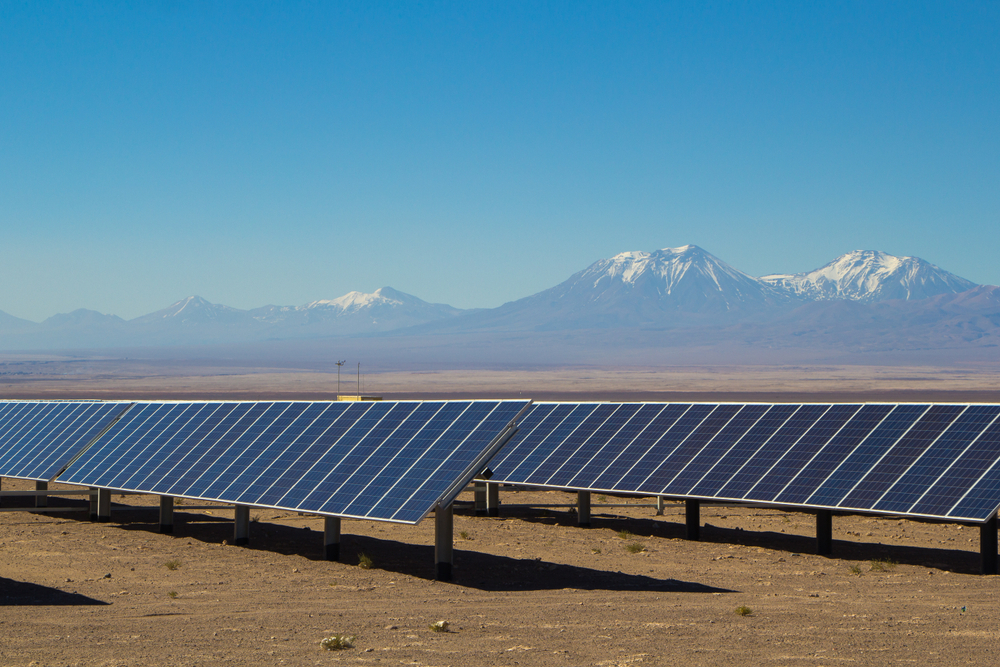 5. Similar time zones with the US market.
Santiago, Chile and New York share the same time-zone, making customer support possible during normal business hours for both countries. This makes graveyard shifts for agents unnecessary, and it also makes it easier to schedule and maintain regular meetings between executive and leadership teams in Chile and the United States.
For all of these reasons, Chile is well-positioned to take its BPO market global as well. The national BPO market bills some US$1 billion a year. And to top it all off, The New York Times, The Guardian & The Telegraph have all ranked Santiago as the Coolest City in South America.(2) Chile was also honored as Lonely Planet's best country to visit in 2018. 
Do you have your bags packed and your passport ready? In
part 3 of this series
, we'll talk about how BPO can help you meet your business objectives and customer service experience goals, especially when it comes to serving almost 50 million potential Spanish-speaking Americans.