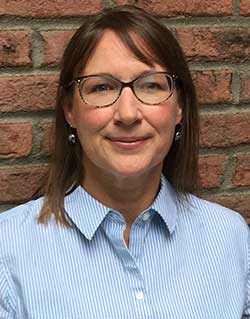 Kathleen S.C. Heberger, Responsible Research & Writing LLC, is a writer and researcher specializing in business technology and manufacturing trends. She covers fashion industry IT, advanced materials and supply chain issues.
5 Strategies to Optimize Onshore and Nearshore Sourcing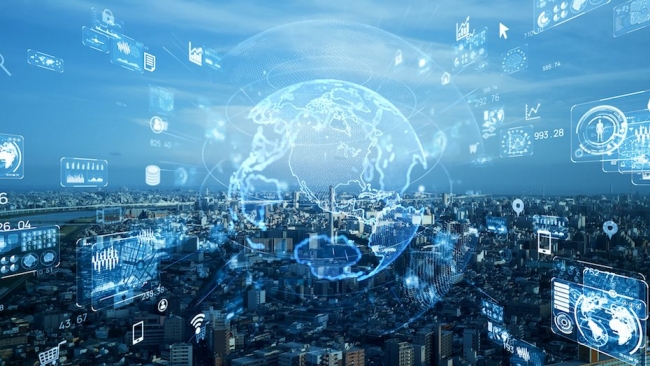 Fashion retailers and manufacturers are exploring onshore and nearshore production opportunities given recent global supply chain uncertainties, shortages and interruptions. Other drivers pre-dating the supply chain disruptions include:
Consumer expectations for fast order fulfillment, heightened by eCommerce growth and competitive benchmarks set by Amazon
Sustainability goals to reduce waste and emissions and increase supply chain transparency
Compressed fashion cycles between design and delivery
As Kornit Digital said in a humorous reshoring video: "Reshoring can boost the local economy while saving the planet—in style!"
On the onshoring front, Walmart said it will spend $350 billion on American-made products over 10 years, supporting 750,000 new American jobs and eliminating an estimated 100 million tons of CO2 emissions, Fast Company reported. The textile product category is one of six on Walmart's Made-in-USA radar. The retailer also launched the American Lighthouses concept to encourage manufacturers and other stakeholders to form "better pathways to sustainable and more efficient supply chains and manufacturing in the United States," Fast Company said.
Shahi Exports, one of India's largest apparel manufacturers, told Business of Fashion it was in conversations with Walmart, which is "asking strategic suppliers to set up units in the U.S."
Is your business thinking about onshoring and nearshoring? Here are some strategies to keep in mind.
#1 Automate Transactions
By moving production closer to home, it's true you close the physical distance between manufacturing processes and the marketplace, but you can still encounter delays, especially if you're relying on a lot of manual data entry, information hand-offs, phone calls and emails. When you integrate your operations with product lifecycle management (PLM) and enterprise resource planning (ERP) technology, you automate the vast majority of key processes, from sharing specifications to approving purchase orders.
#2 Improve Visibility
Just because suppliers are in the same country or nearby, it doesn't mean you are guaranteed greater transparency into their operations than you'd have with vendors farther away. It's crucial to establish digital connectivity with your onshore or nearshore suppliers, so you can track process milestones and ensure compliance documentation is always up to date. This includes access to and validation of data regarding raw material origins, environmental sustainability, fair pay practices, general certificate of conformity (GCC) and U.S. Consumer Product Safety Improvements Act (CPSIA) compliance.
#3 Digitize the Shop Floor
If you are serious about controlling your supply chain and reducing time to market, why not go all in and engage directly with plant floor activities? ERP and PLM offer visibility into product development and production milestones, but when you pair them up with real-time shop floor control (SFC) technology or use standalone SFC, you get a granular view of exactly what's happening on the factory floor up to the minute. You see order status by style and operation. SFC alerts managers to potential issues immediately, so they can take action to avoid delays and keep production moving. SFC data also provides evidence of consistent, fair incentive payroll practices. So, you ensure your onshore or nearshore sourcing is optimized for speed and social responsibility.
#4 Accelerate Fulfillment
As many fashion and retail executives know all too well, you can condense cycle time and rush products from concept through production only to have finished goods sit waiting for transportation for the final stretch to the customer. While you can't fix the container or U.S. truck driver shortages, with EDI and eCommerce integration, you can make your onshore and nearshore suppliers a seamless extension of your business, with automated order fulfillment and drop-shipping capabilities. In that way, for time-sensitive products, brands can bypass some transit legs and move orders faster to their final destination.
#5 Enhance Sustainability—and Sales!
Onshoring and nearshoring provide opportunities to reduce fashion's carbon footprint by decreasing transportation emissions and fossil fuel consumption. In addition, when businesses design and produce goods closer to market, they have a better chance of nailing demand and offering products consumers actually need or want to buy. Thus, there is less wasted material, energy, resources and excess inventory, and this can correlate with a healthier planet and bottom line.
Do you want to move your production closer to market? Visit our BlueCherry Suite page to lern how technology can support your onshoring and nearshoring strategy.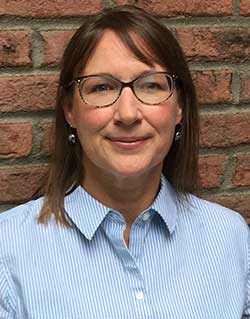 Kathleen S.C. Heberger, Responsible Research & Writing LLC, is a writer and researcher specializing in business technology and manufacturing trends. She covers fashion industry IT, advanced materials and supply chain issues.