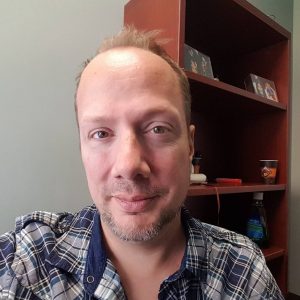 Micah White, who has nearly 20 years of eLearning experience, is Director of Research & Development for CGS Enterprise Learning. His primary research focus is advanced technology for the authoring, publishing and visualization of multimedia and interactive learning content.  
5 Ways Augmented Reality Impacts Your Daily Life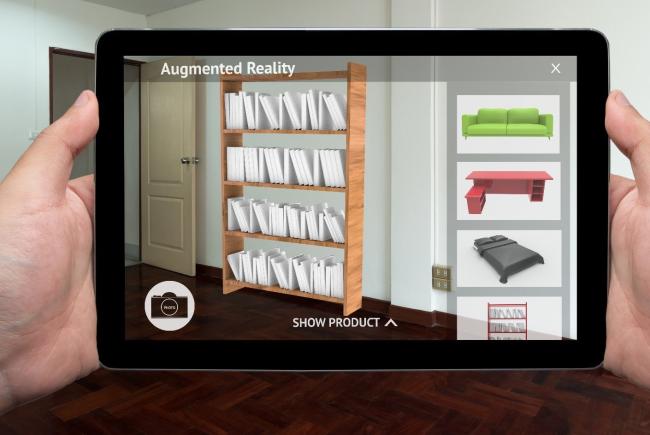 How often do you encounter Augmented Reality (AR) on a daily basis? It may be a lot more common than you think. AR simply makes use of the existing environment you are in and creates a new layer of information on top of it. If you're not familiar with the way AR is being used in the mainstream market today, you may be surprised by the five examples that we've highlighted in the story below.
1. Interactive Gaming
When it comes to daily AR users, the Pokémon Go app takes the gold. Based off of a playing card game that became popular in the 90s, this Nintendo gaming app skyrocketed in popularity when it was released as a free mobile app in 2016. Users simply downloaded the app to hunt for Pokémon characters in their everyday surroundings. The app uses your GPS data to determine where you are and reveal the virtual characters within your real world. Pokémon Go had 60 million active users in 2017 and accounted for 84 percent of the entire mobile AR consumer spending that year.
In the near future, mainstream video game fans will be able to join their friends in an alternate reality through AR facial recognition and be able to speak with their teammates through digital puppetry. By reading and analyzing a player's face, this technology can replicate your body as a character within the video. You will be able to have a virtual representation of yourself within the same virtual realm as your teammates all with the help of headsets, glasses or visors. This concept was demonstrated in Spielberg's sci-fi film, Ready Player One.
2. Data-Driven Sports Broadcasting
These days there's no shortage of AR on a field, rink, court or turf when it comes to live action sports. These were some of the first applications of AR praised by mainstream consumers. The goal behind AR in sports broadcasting was to increase viewership by providing additional information during a game. In this case, AR applies 3D graphics and interactive visual elements on top of the live video footage of the game. It's just another way to visualize the trajectories of a ball, puck, or a player with the help of lines and curves. This tool helps the audience see close calls, fouls and record-breaking achievements in a much more detailed way than ever before.
As a result,  companies are investing in AR research and development to enhance how individuals can experience the same AR views at home that they see at the stadium. There is also a significant development in legal e-sport gambling. This would allow someone to see a player's stats such as the historical performance in order to do professional betting.
3. More Efficient and Engaging Shopping
Another common use of AR in our everyday lives is during the home buying process. Using a "virtual tours" option, prospective homebuyers can often view a property from the comfort of their desktop computer or mobile device before making the trek to see the home in-person. These clients can also use furniture placement apps like Houzz and DecorMatters to see how they would furnish one of their potential homes. In fact, IKEA is leading the charge in this respect using a digital furniture placement app called IKEA Place that also allows you to virtually "try before you buy."
Ever the game-changer, Amazon is seeking ways to cut down on the amount of clothing returns it is receiving from its customers while making shopping easier through a "virtual changing room" app. This AR-based capability would scan your body measurements, assess additional data about your preferences and recommend a specific size or style to you. It will even be able to generate what the clothing would look like on you through a presentation layer. As a result, the clothing fit is estimated to be much more exact, resulting in a more accurate depiction of the outfit and a smarter purchase decision.
4. Video Conferencing
Filters on Snapchat, Instagram, and iPhone Facetime Memoji are just some of the ways consumers use AR every day. Facial recognition software within camera hardware has gotten increasingly more sophisticated. Apple even offers a solution developer kit just for your face. In this case,  dedicated front camera arrays, known popularly as the "dreaded" notch, which has become an industry standard, scans your face with up to 30,000 dots near- instantly to get a very secure read. This provides a unique and in-depth analysis of your face through mathematical ratios.
Similar to gaming, family members and co-workers can use this software to build a virtual representation of themselves anywhere around the world. Imagine people sitting in a conference room together even though they are in different countries. Or imagine a family gathering taking place in someone's living room, despite being in different cities or other sides of the globe. This increased virtual presence will have a significant impact on consumer lives in the future by cutting back on travel costs.
5. Authorization
The quickest and most common way iPhoneX (or newer) users use AR today is by unlocking their phone with their faces. Long gone are the days of using a thumbprint or pushing a button to unlock your phone. These users are also able to scan their faces as a way of gaining access to password-protected sites. Instead of resetting or looking up a forgotten password – which can often take several minutes, facial recognition software can be used in place of a username and password to any website or app in just a few seconds.
Facial recognition software also allows users to authorize payments through Apple Pay, Google Pay or Samsung Pay. This applies to mobile and in-person purchases where stores have readers for mobile devices. AR payment options expedite the consumer process.
What's Next for Consumer AR?
Luxury automobiles with the ability to project AR-enabled data on their windshields and dashboards. Imagine being warned about upcoming dangers, driving directions, wind speed, location data, and restaurant reviews as an added layer to the view in your car's windshield. These are just some of the examples of automotive AR applications Google and other Silicon Valley organizations are currently working on. Eventually, these companies will be releasing kits that can be fitted on luxury car vehicles without having to buy a brand-new car.
When it comes to wearable technology, the days of Google Glass 1 were just the beginning. Apple is working on stylish and elegant eyeglasses that tether to the iPhone. Each pair of glasses will fit a screen in the glass, so you get a heads-up display. The glasses will be virtually indistinguishable from the trendy eyeglasses you see being sold today. Of course, the release of Apple's AR eyewear will come with its own set of privacy regulations and trepidations.
Although the automobile and wearable AR upgrades are right around the corner, there will be many applications for augmented reality that will hit the market in the coming years, prompting new developments in AR for gaming, entertainment, shopping, medicine, mobility and coming right up in the corporate world, learning.
Additional Resources: