5 Ways to Improve Customer Satisfaction and Retention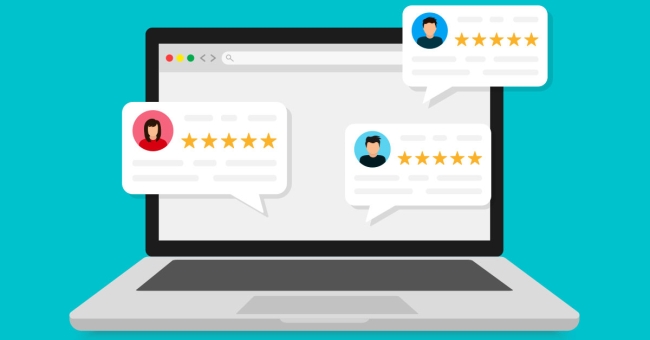 Today's consumers have more power than ever. Brands must be on top of their game at all times concerning customer experiences, service and support. Otherwise, customers and clients will take their money elsewhere. In this marketplace, it should come as no surprise that organizations are dedicating more effort and resources toward customer satisfaction and retention.
It's a smart decision to focus on customer satisfaction because of competition, but there are additional considerations. By investing in retention strategies, companies also can reduce marketing spends. It is six to seven times more expensive to acquire a new customer than to keep an old one, according to Forbes contributor Alex McClafferty. Additionally, repeat customers spend, on average, 33 percent more than new customers. And don't underestimate word of mouth, which can be amplified in the social media age. Overall, businesses will attract more consumers if current ones are satisfied with what their brands offer.
Bearing all these ideas in mind, here are five ways to improve customer satisfaction and retention:
1.

Deliver frictionless customer experiences for both B2C and B2B
The importance of frictionless customer experiences cannot be understated, given the number of choices consumers have, thanks to the internet. There is always an alternative, and without a commitment to delivering a seamless experience, customers will find a brand that can provide them.
The shopping experiences consumers are having is directly, and dramatically, redefining the expectations of business-to-business buyer. Business buyers want the same seamless experiences with their vendors, regardless if it is a one-time or repeat purchase. More than 80 percent of companies are investing in delivering smart omnichannel experiences, according to a PwC report.
Despite investments in personalization, artificial intelligence (AI), chatbots, robotic process automation (RPA) and CX solutions to deliver seamless and consistent experiences, brands are falling short. Many brands approach customer experience through the lens of what they would like their customers to do on the purchase journey, not the paths and decisions their customers are actually taking. Too often brands justify automating journey steps based on where costs can be reduced. In the end, that doesn't work. Instead, brands should apply automation like AI, chatbots and RPA at specific journey points where customers have expressed a desire for automation and/or self-service. Working from customers' expressed desires makes it easier to define a winning customer experience strategy identify and realize greater ROI through automation.
2.

Provide amazing customer support
Delivering high-quality customer support through easy-to-access channels is a table stake for every organization today. Achieving that is easier said than done. Companies are turning to business process outsourcing partners for help in serving customers and reducing costs.
According to CGS's "A Look Ahead: 2020 Business Process Outsourcing Tends", more than 40 percent of customer service departments reported they are either increasing outsourcing or outsourcing for the first time.
That's not surprising when viewed in the context of current business trends and challenges. The number one trend is a focus on the customer. Companies realize there is a direct correlation between customer experience and the bottom line. Delivering the right customer experience can result in increased new customers and higher retention, which drives revenue growth and profitability. 
3.

Automate customer interactions 
Technology advances have fundamentally changed the landscape of how companies can serve their customers. What were once highly manual and time-consuming programs 20 years ago are now automated with greater success. Some of the most impactful automation technology includes AI, chatbots and RPA.
RPA improves departmental service levels and efficiency by automating routine processes and speeding up transactions by up to 80 percent. More than 25 percent of companies have implemented RPA and are actively looking for new areas to apply it (CGS 2019 Quick Poll).
Chatbots free up contact center agents from routine tasks to focus on customer issues that require human interaction and judgment. As noted in the CGS 2021 Business Trends study, AI solutions, chatbots and RPA are being widely implemented as more organizations realize the benefits of automating the capture of call information, correct agent routing and more efficiently managing high-call volumes. Automation continues to be a dominant theme, with the goal of cutting costs and freeing up the workforce to level-up user experience in every customer interaction.
Outsourcing partners can play an instrumental role in helping companies identify the right opportunities for automation and best practices in implementation that meet customer expectations.
4.

Make metrics manageable
One of the biggest challenges in customer satisfaction and retention is determining whether consumers are satisfied and are sticking around. A multitude of metrics can be adopted; most are relevant to a particular function within an organization and are not useful overall measures. That doesn't mean they should be ignored. They should be used at the departmental level and mapped to the overall metrics.
Two popular overall metrics are Net Promoter Score (NPS) and Customer Satisfaction (CSAT). They are simple and easily understood by everyone. Alone they are not enough to give an organization a real picture of customer experience and how to improve it continually. Three additional metrics—Customer Effort, Customer Retention Cost (CRC) and Customer Lifetime Value (CLV)—should be used. 
The Customer Effort Score (CES) measures how hard it is to do business with a brand. The easier it is to interact with a brand, meaning the lower the CES, the higher the customer retention. Customer Retention Cost (CRC) measures the real cost of retaining customers. Customer Lifetime Value gets to the heart of answering the question: How much revenue and profit does this customer segment or cohort contribute to the brand?
The power of these five metrics to manage customer satisfaction is that they are straightforward, easy to calculate and lead to actionable decisions on where to invest for greater loyalty and satisfaction. Most companies track and report on these metrics monthly to all employees and team members. 
5.

Collect feedback, act on it and close the loop
Metrics in customer service departments help improve how teams provide support and make consumers happier, but it's all for naught if customers are not satisfied. Therefore, brands must collect feedback from their clients. CustomerThink's Flavio Martins asserted that the best approach to doing so is to just ask for this information.
After compiling feedback, brands must act on it. They need to overcome pain points and create strategies based on this data that will mitigate the chance of hearing similar complaints. After fixing problems, companies must explain to their customers how identified issues were corrected. They can tweet, send out emails or just let customers know next time they call or interact.
Customer satisfaction and retention are critical to a successful business for years and years to come, so it's best to tackle problems in these areas sooner rather than later.
---
Resources
https://www.signalmind.com/infographics/cost-acquiring-new-customers-vs-retaining
https://www.pwc.com/us/en/retail-consumer/publications/assets/pwc-retailing-2020.pdf
https://www.qualtrics.com/experience-management/customer/customer-effort-score/
http://customerthink.com/how-much-does-it-really-cost-to-keep-your-customers/
http://customerthink.com/the-importance-of-customer-lifetime-value-for-cx-leaders/