6 Steps to Creating Better Strategic Outsourcing Partnerships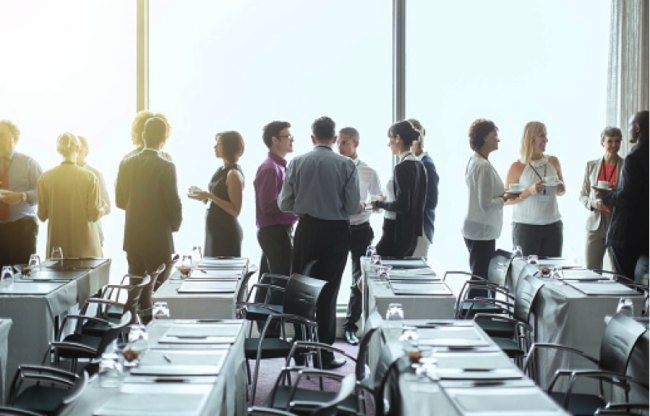 Partner relationships don't become effective and strategic by themselves. Beyond simply putting a partnership into place, it's vital that every leadership position within an organization play a proactive role in increasing the efficiency and productivity of new partner relationships.
Outsourcing partnerships often play a critical role in allowing an organization to expand its products and services, improve operating efficiency, and reduce costs.
In a recent survey conducted by CGS, 48% of respondents indicated that they've been challenged by communication issues with outsourcing providers. Here are six principles every C-Suite executive can embrace to build better communication into their strategic outsourcing partnerships.
Build Trust Through Information Sharing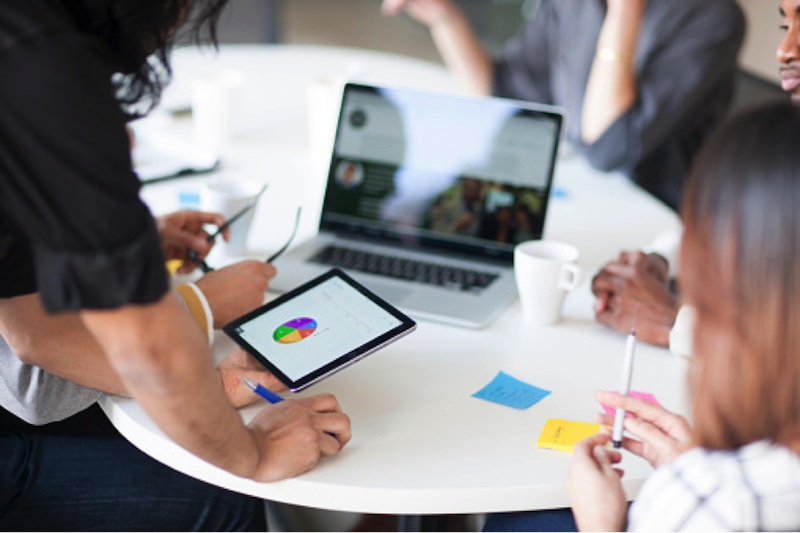 People are the core of a successful outsourcing partnership, and information sharing builds trust in a relationship. Without clear and frequent communication with your outsourcing partner, your priorities can become misaligned, reducing your ability to coordinate decision-making.
Once you sign the contract, work with your partner to put a governance model in place that promotes seamless collaboration and communication across the three primary organizational groups: Strategic, Tactical and Operational Teams. The governance model should consist of representatives from both the client and provider and be the framework for a proactive set of processes and procedures to identify, assess, and resolve all project-related issues. It should outline who has final authority for what types of issues so decisions can be made quickly when necessary.
Don't Forget The Value Of Face-To-Face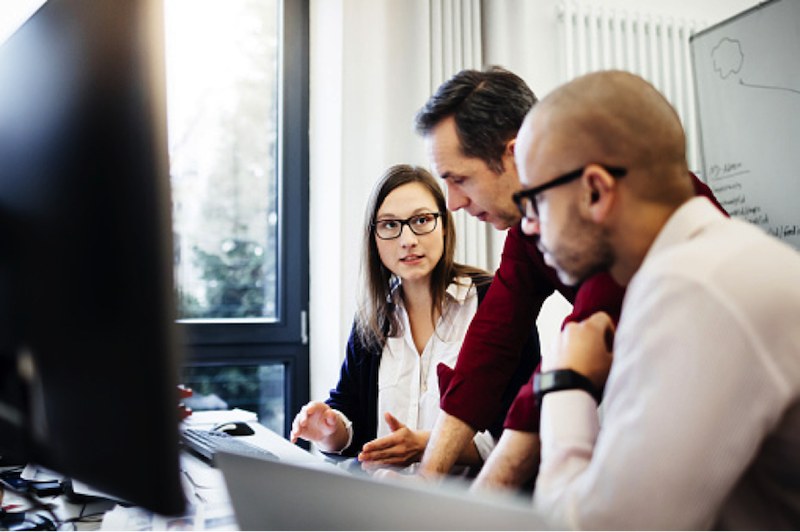 The Harvard Business Review writes, "creative capital is not just a collection of individuals' ideas, but a product of interaction." While modern methods of communication may make it seem like you can reach out and check in with your outsourcing partners whenever necessary, in reality, "as needed" meetings cause you to miss out on a rich source of innovation in the form of productive accidents.
Schedule meetings with your outsourcing partners regularly: daily meetings during transition and implementation; weekly meetings to focus on real-time monitoring, status updates, and immediate concerns; monthly meetings to oversee short-term tactical trends and changes; quarterly meetings to address big picture trends and forward-looking improvements; and yearly meetings to review and present a recap of innovative suggestions.
Use a formal meeting structure to facilitate the conversation, but also allow for unscheduled brainstorming and communication. You never know what can come up in regular meetings, and if they don't occur, you can miss out on unplanned opportunities.
Communication Isn't A One-Way Street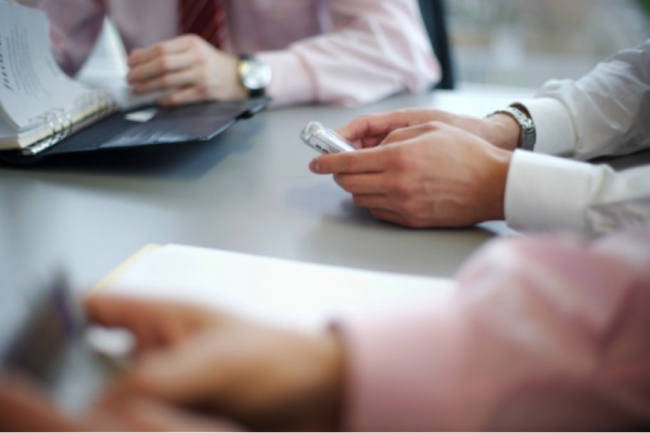 Clearly, part of building an effective, strategic partnership means staying in touch. But beyond maintaining an open line of communication and establishing frequent meetings on what's happening from the partner's perspective, it's also important that you keep your outsourcing partner up-to-date on upcoming new products, features or changes to your business.
According to research from ThinkJar Principal and Founder, Esteban Kolsky, "When agents have the right access to the right information, they will more happily answer the interactions fast and effectively; happy employees don't churn." Not only are you getting more effective customer service, but helping to minimize churn is a win-win for both client and provider as it will produce additional cost savings.
Since it can sometimes be difficult to include these changes in day-to-day business, it's important to build a communication platform or schedule to share these updates separately to bring your outsourcing partner in on the process of building changes and updating training classes or documentation so agents aren't caught off guard.
Collaborate Strategically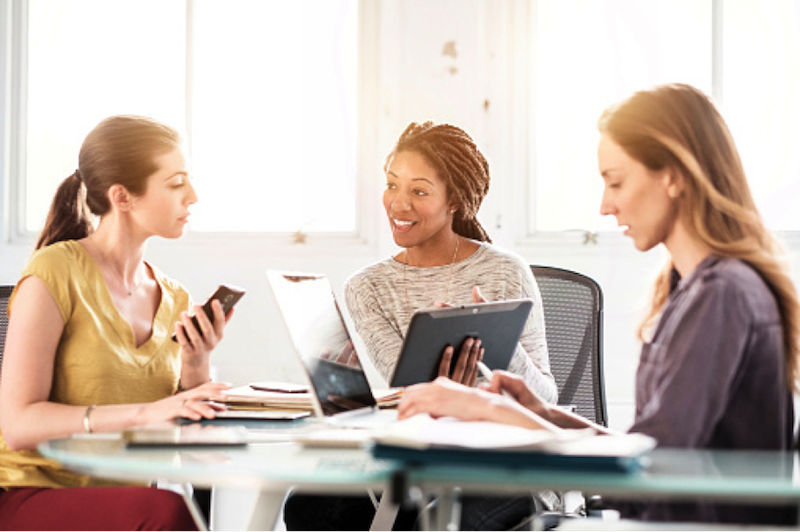 Tapping into McKinsey's insights into Proctor & Gamble's Filippo Passerino's approach to strategic outsourcing, don't outsource your projects to a vendor in the form of stand-alone projects. Instead, outsource strategic elements of your services to make the most of your partnership. Invite your vendors to engage in a strategic partnership as peers and using the partner's unique expertise to achieve your goals. This approach allows you to tap into your outsourced partner as a true partner rather than a task rabbit.
Create Room for Trust
When you outsource a project to team members that are outside your immediate control, there's a lot of pressure to ensure that the partnership brings the promised benefits such as enhanced customer service and improved quality, process improvements and less waste, flexibility, cost reduction, and risk mitigation. This uncertainty can lead to an overwhelming urge to micromanage or become so involved that you disrupt the progress of the project and stymie creativity and innovation from the provider. Such prescriptive behavior may cause you to miss out on a better tool or process.
Don't give in. Establish your expectations and document your process, and then step back and make room for trust. Assign tasks and deadlines, but give the outsourcing partner room to meet and exceed those expectations, thus building a more reliable relationship for the future and allowing your partner to bring experiences from multiple companies and multiple industries that will solve your problem in an innovative way.
Allow for Flexibility
An effective working partnership with an outsourcing provider requires balance. Once you establish the details of your outsourcing contract, understand that you're working together — not in opposition — to create a win-win scenario. Sometimes this requires compromise on your part or on the part of your outsourcing partner.
Contracts and projects that don't allow room for change leave little room for improvement. Build flexibility into your relationships in the form of accommodating one-off requests, expanding scope should business needs change, and encouraging innovation. Take special note of outsourcing partnerships that allow you to adjust to your needs — these are relationships worth investing in and continuing.
The relationship you build with your outsourcing partner plays a crucial role in the success of your project and your company. However, good relationships don't just happen. Whether you are new to outsourcing or have an existing relationship follow these tips and you will be well on your way to building a profitable and long-term strategic partnership.
---
References