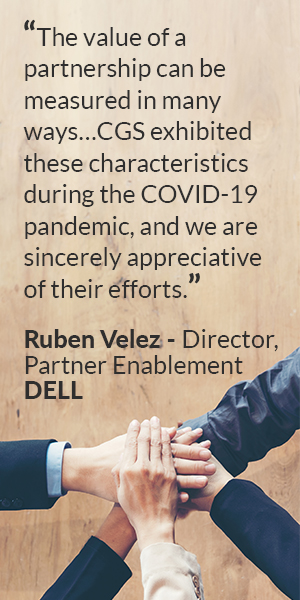 6 Steps to a Better Strategic Outsourcing Partnerships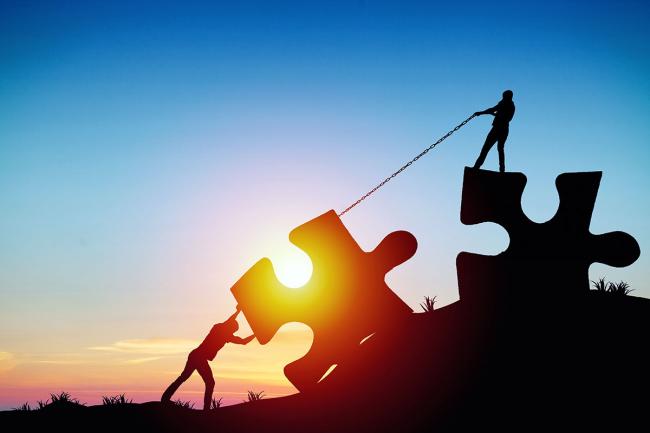 The best outsourcing partnerships don't become practical and strategic by themselves. Every leadership position within an organization must have a proactive role in increasing the efficiency and productivity of new outsourcing partner relationships.
Outsourcing partnerships play a critical role in enabling an organization to address key business challenges and respond to emerging trends effectively.  
In our survey on outsourcing and technology investment trends, ~58 percent of respondents indicated that keeping up with the changing nature of business was a top business challenge. Some 40 percent reported that shortage of labor was a top challenge, and 36 percent stated data security and privacy concerns were the third top challenge.
As economic cycles become increasingly volatile, business process outsourcers play an increasingly important role beyond expertise and technology. For the past three years, CGS survey respondents cited that their top reasons for partnering with outsourcers go beyond lowering costs to improving how they serve customers.
In looking at the current state of BPO relationships, two areas stand out: access to new technologies and client/partner communication.
Study respondents highlighted both areas as opportunities for improvement. Companies are looking to their technology and business process outsourcers for access to and advise on new technologies. They want to know how to leverage emerging technologies like artificial intelligence (AI) and machine learning (ML). They also want to play a more active role in innovation, new technologies and efficiencies.
The second area has been a consistent theme over the past few years - the need for better communication. Study respondents shared their pain points including poor communication, a need for greater data security and privacy, management oversight and innovation.
Here are six principles every C-Suite executive can adopt to strengthen communication with their strategic outsourcing partnerships.
 
ADOPT A GOVERNANCE MODEL FOR QUICK DECISION-MAKING
People are the core of a successful outsourcing partnership. Information sharing enables clients to realize key outcomes, which builds trust in a relationship. Without clear and frequent communication with your outsourcing partner, your priorities can become misaligned, reducing your ability to coordinate decision-making.
Work with your outsourcing partner to put a governance model in place that promotes seamless collaboration and communication across the three primary organizational groups: Strategic, Tactical and Operational Teams. The governance model should consist of representatives from both the client and provider. Make it a framework for a proactive set of processes and procedures to identify, assess, and resolve all project-related issues. It should outline who has final authority for what types of problems. This allows for quick decision-making when necessary.
 
COMMUNICATION IS A TWO-WAY STREET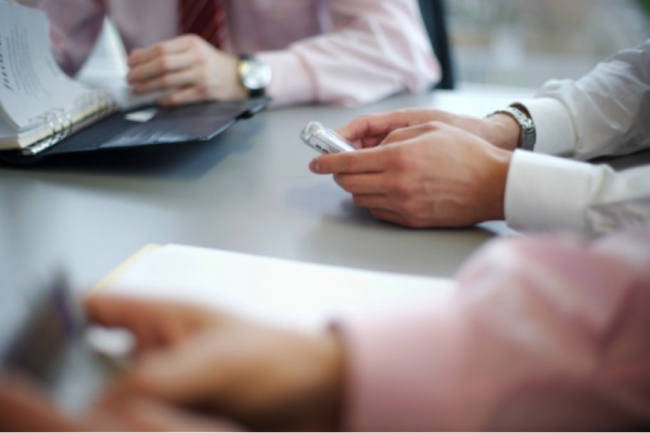 Effective strategic partners must continuously stay in touch. Maintain an open line of communication and establish frequent meetings. It is also crucial that you keep your outsourcing partner up-to-date on upcoming new products, features or changes to your business.
"There is immense power when a group of people with similar interests gets together to work toward the same goals," said Idowu Koyenikan.
A best practice is to establish a communication platform and schedule between company personnel and the outsourcer team. The team leaders from both organizations should be included and lead the routine meetings following a set agenda.
This allows the respective teams to share updates and collectively determine how to address issues and new opportunities quickly and efficiently. Your outsourcing partner can play an instrumental role in defining future changes needed to meet business challenges, update training classes or documentation to ensure you are realizing the benefits from the latest process improvements and technology.
 
INNOVATE PROACTIVELY
As emerging technologies and their uses cases begin to mature, outsourcers should actively bring them to the table for discussion, education, evaluation and piloting. Robotic process automation (RPA), chatbots, AI, analytics and similar applications are great examples. By 2024, Insider Intelligence predicts that consumer retail spend via chatbots worldwide will reach $142 billion—up from just $2.8 billion in 2019. And an online survey by Intel illustrates how much confidence in AI is growing. Before COVID-19, 45 percent of respondents said their business was deploying AI or was planning to deploy AI. This number skyrocketed to 84 percent after the pandemic started.
RPA, or Robotic Process Automation, enables organizations to streamline their back-office processes. By eliminating manual intervention, redundant and inefficient tasks, RPA is a way for many organizations to improve agility and service while reducing costs.  
Analytic platforms today drive cross-functional decision-making, marketing mix investment decisions, and customer effort-revenue causality reporting. Incorporating AI into analytics is empowering functional leaders to report, in real-time, on performance and engage in sophisticated modeling as business conditions change.
Understanding how to leverage emerging technologies to achieve business objectives AND differentiate customer experiences is one area where outsourcers can 'move the needle' for their clients.
 
BECOME A TRUSTED PARTNER
There is a lot of pressure to ensure that outsourcing partnerships bring promised benefits. These benefits include enhanced customer service and improved quality, process improvements and less waste, flexibility, cost reduction and risk mitigation. This uncertainty can lead to an overwhelming urge to micromanage. Do not become so involved that you disrupt the progress of the project and stymie innovation from the provider. Such prescriptive behavior may cause you to miss out on a better tool or process.
Establish your expectations and document your process. Then step back and make room for trust. Assign tasks and deadlines, but give the outsourcing partner room to meet and exceed those expectations. This builds a more stable relationship for the future. It allows your outsourcing partner to bring experiences from multiple companies and multiple industries. Then, outsourcing partners will innovative and solve your problems.
 
BE FLEXIBLE WITH OUTSOURCING PARTNERSHIPS
An effective working partnership with an outsourcing provider requires balance. Once you establish the details of your outsourcing contract, understand that you're working together — not in opposition — to create a win-win scenario. Sometimes this requires compromise on your part or your outsourcing partner.
Contracts and projects that don't allow room for change leave little room for improvement. Build flexibility into your relationships in the form of accommodating one-off requests, expanding scope should business needs change and encouraging innovation. Take special note of outsourcing partnerships that allow you to adjust to your needs — these are relationships worth investing in and continuing.
The relationship you build with your outsourcing partner plays a crucial role in the success of your project and your company. However, good relationships don't just happen. Whether you are new to outsourcing or have an existing relationship follow these tips. You will be well on your way to building a profitable and long-term strategic outsourcing partnership.
 
---
References:
Fast Company: To Build Your Business, Smash Your Silos
Harvard Business Review: Managing for Creativity
Parature: To Engage Customers, Empower Employees with Knowledge
McKinsey & Company: From internal service provider to strategic partner: An interview with the head of Global Business Services at P&G
https://www.meetingstoday.com/magazines/article-details/articleid/32153/title/proving-the-value-of-face-to-face-meetings
30 Customer Experience Experts: Here's What To Expect In 2020 by Dan Gingess. 12/5/2019, Forbes.com.  
11 Customer Service Trends that will drive success in 2020 (updated). Laduram Vishnoi, CEO, Dec 31, 2019, Acquire.io