6 Steps to Successfully Pilot an Enterprise Extended Reality Program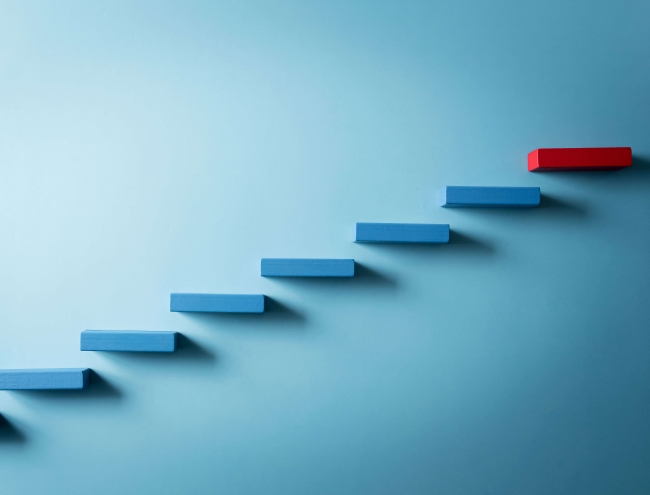 Getting started with new technology doesn't have to be complicated. Advanced tech may be changing everything from the way we collaborate with colleagues to how decisions are made in real time, but that doesn't mean it takes care of itself.
The smart money always follows a clear strategy. There's no substitute for a roadmap.
Whether you're just beginning to plan an investment in extended reality (XR) technology, you're adapting an XR program as it develops past a proof of concept (POC), or you've successfully navigated an initiative and are ready to expand into new opportunities, hese are the 6 steps successful pilots take for a smooth enterprise XR journey.
1. Figure out where you're at right now
How mature is your organization in terms of digitization?
When we asked this question in the survey for our Digital Maturity and Mixed Reality: Trends and Takeaways Report, we found that most companies (60%) cited a moderate digital maturity. 30% said they were very mature, while only 10% said they were not mature.
In general, larger companies claim higher maturity rates because their organizations are investing in technologies like artificial intelligence (AI), cloud computing, and the internet of things (IoT).
These technologies integrate with each other to form an ecosystem that's more powerful than the sum of its parts. XR is often a key part of that equation, but it's even more effective when it's paired with other tech.
Knowing where you're at right now will help you to determine whether XR is the right investment and which area to target.
2. Identify use case(s)
Even a small investment can pay dividends if it targets the right users at the right time.
The top use case for XR is training, with 65% of survey respondents citing its value. At the same time, 56% see the value in remote assistance, while another 52% are excited by step-by-step workflow guidance.
Determine which use cases are most suitable for your organization and which users could benefit the most from XR.
3. Determine integration(s)
There are many potential elements, both existing and planned, that may need to integrate with an XR platform. These can include:
Digital twins
Cloud
AI
Big data
Device management
Master data management (MDM)
Product data management (PDM)
Enterprise resource planning (ERP)
Product lifecycle management (PLM)
Customer relations management (CRM)
The most common integration is analytics at 62%. Device management comes in at 49%, while CRM integration is an immensely valuable integration for 34% of organizations that use XR. These companies use XR to offer customer support with virtual remote assistance.
4. Formulate ROI
Once we have a few options, picking the best place to start becomes an exercise in determining return on investment (ROI). There's nothing wrong with starting at the path of least resistance. If there are any easy wins, low-risk, or high-reward options, those are certainly worth exploring.
To calculate an expected ROI, consider these variables:
Number of users and/or devices
Volume discounts
Type of device
Number of platform features
Target use cases
Integration needs
Delivered value
For instance, reducing spending on employee travel is a major source of delivered value for current XR adopters. These initiatives often require minimal upfront investment because they are highly targeted and rely on well-established use cases like training and remote assistance.
Companies can optimize their XR training investment even further by opting to start with Immersive Learning as a Service (ILaaS). This package comes with everything from headset rentals to pre-generated or on-demand custom content. Starting with ILaaS is a great option for organizations that want to prove an ROI before making any further investment.
5. Implement
Now it's time to begin rolling out the pilot program. Make sure to get buy-in from both the department leaders whose team members will be using the XR technology as well as the IT staffers who will manage the devices and support the back-end infrastructure.
Start small. We recommend beginning with a handful of users and a single use case. This lets us stay agile, pivot, and try different options so that we can collect metrics on what's working and what isn't.
From there, the last thing that we need to keep in mind is to give it time. It can take some time to get used to XR, especially for veteran employees. Give them space to pick up and explore the technology on their own terms and in their own time.
6. Iterate
The final step is entering into a cycle of continual improvement. Combine performance metrics, such as increased productivity or decreased on-ramping time, with user feedback interviews and surveys.
Make sure to get feedback from users on the ground, as well as their supervisors. Again, it's still important to continue to loop in the IT teams that support the technology.
This lets us know what's working well, what we can improve upon, and what we should try next.
As we realize an ROI, those returns can fuel investments that capitalize on other opportunities. In this way, we can organically grow our enterprise XR program and maintain a competitive advantage in an increasingly digital world.
Learn more about how we're helping companies across industries from Retail to Healthcare deploy and scale their XR strategies cost effectively. Get a demo.