Tommy See currently leads product marketing and go-to-market strategies for the BlueCherry portfolio, enabling organizations in manufacturing, wholesale and retail to digitalize their supply chain and manufacturing operations.
7 Easy Steps to Start Your Wholesale Journey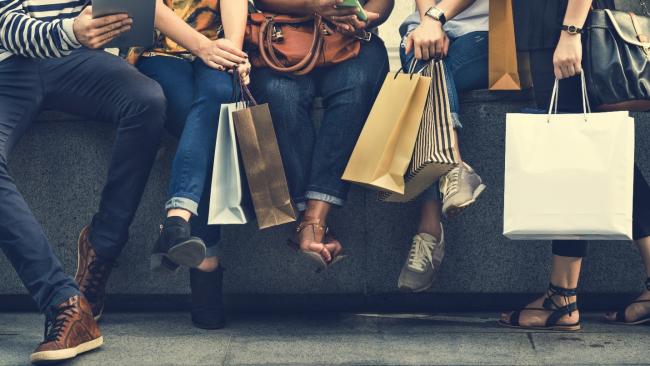 The retail industry has changed radically in the past few years with the advent of technology and eCommerce. Under the earlier paradigm, retail was simply a brick-and-mortar operation with fairly straightforward concerns. However, in the digital era, retailers are no longer limited to stores, geographies or even business models. They now have the opportunity to boost the volume and value of consumer touchpoints, and this means broadening their operations to the wholesale arena.
It's worth noting that according to the CGS 2019 Supply Chain and ERP Trends Report, more than 40% of respondents believe that wholesale represents the largest growth opportunity after eCommerce.  Here are a few key steps you can take to ensure that your journey from retail to wholesale reaps the most rewards:
Spend a generous amount of time putting together the line plan and developing those products for the wholesale line release. Remember: the timeline for wholesale begins considerably earlier than it does for retail.
 
When transitioning to wholesale, start with a few core items and products, especially those that are more likely to live through multiple seasons. Once you are up and running, you can widen your catalog and sprinkle in more fashion items over time.
 
Carefully choose the list of retailers you want to do business with and set up an EDI (Electronic Data Interchange) mapping to ensure an integrated dataflow between your ERP and other systems. The first trading partner you should map with is yourself so you can verify orders flow as expected. Also, ensure that you set up vendor compliance agreements with these retailers. It is best to start this process three or more month in advance to ensure that you have everything ready to go before launching operations.
 
Remember: Retail and wholesale pricing definitions and margins vary widely. Set up your ERP system with accurate information so it fits with your new wholesale model. To learn more about different pricing models, click here.
 
Integrate your retail and wholesale ERP systems early on so you have the visibility to execute effectively. It's imperative that you don't cut any corners and execute this task methodically and patiently. The Retail Guide to Wholesale report available below covers extensively the benefits of a unified solution and outlines the different process requirements for wholesale and retail.
 
Update the definitions for Margin Goals and Minimum Allowed Pricing (MAP) agreements so they conform to wholesale requirements. You will need to enforce these across the wholesale channel.
 
Use a B2B Portal Platform to ensure that all agreements have been fully communicated, acknowledged and properly managed with each wholesale partner. Errors down the line could prove to be very costly for your business.
These seven simple steps are the key to readying any retailer for their wholesale journey. Making the move from retail to wholesale can be a rewarding strategy, but it comes with its fair share of challenges. Each company looking to make this change has to assess its own unique configuration of factors, such as its current business model, process knowledge, onboard skill sets and technological capability. However, at the end of the day, developing a wholesale strategy is a low risk and low-cost strategy, making it a better alternative than investing large amounts in brick-and-mortar stores.
As customers become accustomed to omnichannel experiences, retailers have realized that their offerings need to consistently innovate and cater to the exclusive. Retailers expanding into wholesale consider specialty stores a great opportunity and a preferred partner because they offer available floor space, fewer rules and regulations, and exert less pressure on their supply partners. The CGS Retail Guide to Wholesale Report contains real-life case studies detailing how leading retailers like Urban Outfitters/Free People, Lucky Brand and Anthropologie have made this transition to reap great benefits.
If you want to cash in on the same opportunities, check out CGS' Retail Guide to Wholesale Report and learn how you too can make the journey to wholesale with confidence.