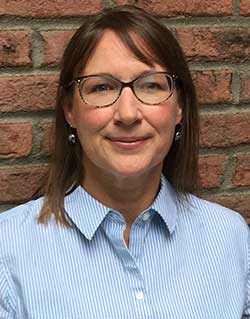 Kathleen S.C. Heberger, Responsible Research & Writing LLC, is a writer and researcher specializing in business technology and manufacturing trends. She covers fashion industry IT, advanced materials and supply chain issues.
7 Keys to Succeed with Curated Fashion Platforms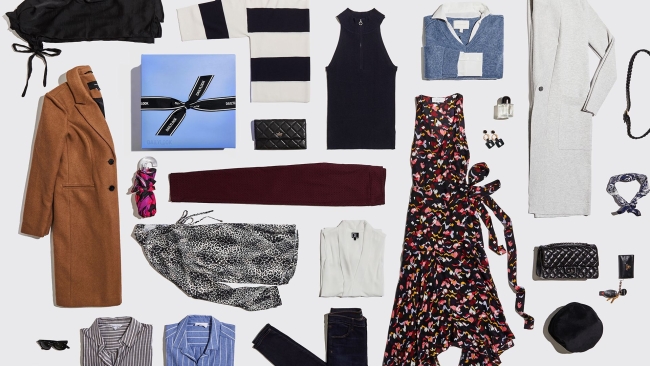 Fashion subscription programs and curated fashion platforms proliferate. Each has a different model and value proposition, but there are some common denominators. These online platforms cater to their members with personalized product selections, delivered to the consumer's door on a regular, recurring basis. Leveraging technology, fashion-in-a-box platforms have democratized the luxury of having your own clothing stylist to curate a customized array of flattering outfits.
What Is Fashion-in-a-Box?
It's the apparel equivalent to meal delivery kits and part of an important trend in consumer shopping behavior and retailing. These e-tail innovators present a great opportunity for fashion, apparel and footwear companies to capture closet share and build consumer relationships. Some platforms source from hundreds of brands, others offer their own exclusive private labels, and others provide a mix. Still others specialize in lightly used or vintage clothing. Some products are procured in bulk via wholesale transactions, while other products are held in inventory on consignment until they sell. Increasingly, digital fashion platforms rely on suppliers to manage their inventory and fulfill orders directly to consumers.
Stitch Fix has set the bar high with its trademark Fix™ for any fashion challenge. Does your kindergartener need back-to-school clothes? Do you need a sundress for the neighborhood block party? Does your workwear need updating after a prolonged period of working from home? The Stitch Fix team is ready to jump into action. After taking a style quiz about your preferred look, fit and price, consumers choose from curated online shops tailored to their tastes or work with stylists who makes choices for them. Either way, the consumer receives a box of items to try on, keep or return.
Nuuly, part of the URBN family of companies along with Urban Outfitters and Anthropologie, offers fashion subscriptions for monthly clothing rentals. For $88/month, shoppers select six styles to rent for one month. At month end, they return their rentals or buy items they want to keep.
Other popular fashion-in-a-box (or reusable bag!) programs include Nordstrom's Trunk Club, children's specialist Kidpik, which designs and produces its own children's wear, petites-focused Short Story Box and Rent the Runway.
Supplying Fashion Subscription Programs: 7 Strategies for Success
So, how can you get noticed and participate in these subscription programs and curated platforms? How can you do so profitably? We've identified these seven core competencies every apparel business needs.
1. Compelling, on-trend products. Like all retailers, fashion curation sites and subscription platforms want fresh, fashionable products that resonate with their target audiences. These online native businesses thrive on being data driven. They have the ability to gather insights from millions of digital consumer interactions, including not only product selections and returns but likes, dislikes and views of specific brands, styles, colors, sizes and looks. If they share this data with suppliers, they expect supply partners to make smart use of it. To do so, apparel brands and manufacturers need their own business intelligence (BI) solution to reconcile and synthesize subscription platform data feeds with internal information about concepts, trends, sell-through, etc. They also need powerful tools such as PLM and shop floor control to enable them to develop trend-right products — rapidly — through a responsive end-to-end supply chain.
2. Excellent quality and fit. Being chosen for a fashion box is a big win, but a lot is still riding on the consumer's experience with the product after the box is opened. Does the garment look and feel well made, or is a seam puckering and hemline sloppily stitched? Is the fit consistent with how it was described by the subscription service? Manufacturers can ensure their garments will rise above the rest with rigorous quality control management. They also can integrate PLM with:
3D design tools to refine and perfect their fit in product development
Virtual try-on technologies to help consumers select the right size and best-fitting styles while shopping online.
3. Product identification that tells your story. When a brand is selling through a curated platform, digital information makes the first impression, literally. There is a science and art behind how each style is portrayed, down to every word used to describe and categorize it and every image, sound or video used to display it. The more suppliers can do to deliver this data on a silver platter, the better. Product information management is essential. This includes digital asset management to centralize all your text, audio, video and production files while maintaining complete control over the workflow of these assets. Physical product identification and labeling also matter. The fashion box itself will bear the platform's brand, but hangtags should share your brand's identity and story and care labels should communicate important content and care instructions to consumers. QR codes and RFID offer a way to engage consumers and link them directly to your website and social media content.
4. Engaging e-catalogs for B2B buyers. Those same digital assets can be leveraged to catch the attention of digital fashion platform buyers and curators. By using a B2B e-commerce solution, you present these VIP customers with their own personalized online marketplace in which to peruse your products, including exclusive items and collections your designers and merchandisers have created especially for them. Through B2B e-commerce catalogs, buyers can view products, check availability and place orders.
5. Strong sustainability and corporate social responsibility (CSR). Consumers care about sustainability, and so do fashion-in-a-box services catering to these socially conscious shoppers. Nuuly, for one, seeks out brands committed to sustainability and traceable products. Brands and manufacturers benefit when they can provide supply chain visibility, such as ready access to current compliance documentation. Integrated ERP and PLM, especially with a direct link to shop floor control, enable manufacturers to offer this transparency.
6. Omnichannel planning and fulfillment. To do business profitably with fashion subscription programs, manufacturers require omnichannel planning and fulfillment capabilities. This includes drop shipping single units direct to consumer and fulfilling bulk orders, large or small, to curated fashion platform distribution centers. Suppliers also need automation to manage a diverse range of delivery and return scenarios under different business models, including wholesale, consignment and vendor-managed inventory (VMI).
7. E-commerce integration. Seamless integration between ERP, PLM and e-commerce platforms provides automation to manage fashion-in-a-box orders. E-commerce integration reduces time-consuming manual handoffs of information and related risk for human error. Most importantly, it automates real-time synchronization of inventory and product attribute data so that e-commerce platforms always know exactly what's available to showcase to consumers. Then after an order is confirmed, shipment and fulfillment notifications are triggered to flow automatically as well. This creates a complete communication loop between the fashion platform, brand and consumer.
Fashion-in-a-box programs are fun, easy and convenient for consumers. Behind the scenes, it might not be easy, but with the right products and technology in your corner, you'll delight subscription fashion aficionados and curators alike and keep them coming back for more!
Would you like to reach more customers through curated fashion platforms? Visit our BlueCherry Suite page to learn how BlueCherry Suite provides the platform necessary for your business to compete and succeed.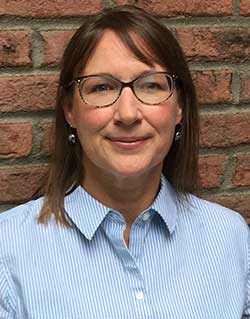 Kathleen S.C. Heberger, Responsible Research & Writing LLC, is a writer and researcher specializing in business technology and manufacturing trends. She covers fashion industry IT, advanced materials and supply chain issues.