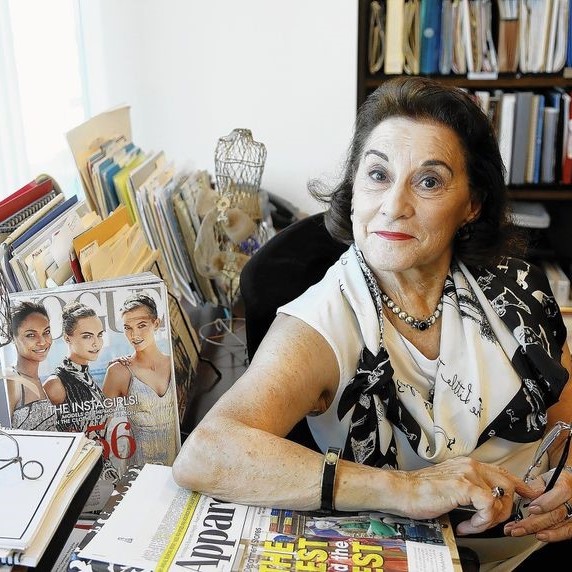 About the speaker:
Ilse Metchek is the President of the California Fashion Association (CFA) having founded the organization in 1994. Prior to this role, Mrs. Metchek was Executive Director of the California Market Center (then called the California Mart). In 2016 Ms. Metchek was awarded the Stanley T. Olafson plaque from the Los Angeles Chamber of Commerce for "the advancement of international trade" and in 2017 and 2018, she was cited as one of the 500 'Most Influential People in Los Angeles' by the Los Angeles Business Journal.
7 Trends Every Fashion and Apparel Retailer Needs to Know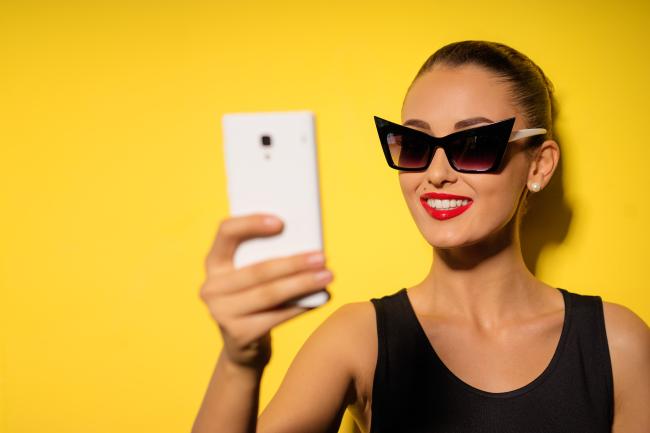 This year, CGS held its annual BlueCherry® user group event, INSIGHT 2019, in Las Vegas, Nevada. The industry-wide event brought together leading minds and decision-makers from across hundreds of global apparel, fashion and consumer goods companies. The three-day event was filled with sessions and presentations from major industry leaders who spoke on some critical areas of business, industry and technology.
We were thrilled to have Ilse Metchek, President of the California Fashion Association (CFA), present some fascinating insights on "The Circle of Success – Reaching the New Consumer." Metchek's experience in the industry and keen understanding of consumer behavior yielded a ton of valuable learnings for all present. We've distilled some of her talking points and boiled them down to seven key trends that every fashion and apparel retailer must know.
1. Consumer Spending is on the Rise
Metchek opened her presentation by sharing her observations on the U.S. consumer market. She pointed out that despite representing only 5% of the world's population, the U.S. represents 46% of the world's consumer spending. Metchek believes that the industry has finally, and fully recovered from the 2008 recession. She referred to the bygone era of the Lipstick Index – a term coined by a chairman of Estee Lauder to explain a trend where consumers were still driven to make small purchases such as lipsticks during the 2001 recession. Metchek is confident that we are now well beyond the Lipstick Index. She highlighted how most recently, Gucci revenue increased 45% year-over-year with $63 billion, marking a revival in consumer spending.
2. The New Mantra of Consumer Preference
The old mantra of - "the right product, in the right place, at the right time" is no longer the norm. Instead, Metchek says, the new mantra of - "The right offer, for the right consumer, on the right channel, with the right voice" is the new market philosophy. She points out that the significance of the "product" has fallen by the wayside. Today a personalized user experience is a brand's greatest weapon.
3. eCommerce is Taking Over
eCommerce apparel sales will cross $100 billion by the end of the year. This includes eCommerce sales from major retailers such as Nordstrom, Macy's and Walmart. She uses these statistics to illustrate her larger point, that 70% of all in-store retail sales will be influenced, not just transacted, on the internet by 2020. Her research indicates that apparel warehouse clubs and superstores are growing their online retail presence at a rapid pace, while department stores are on the way down. She blames this downturn on the use of antiquated technology, and inappropriate ways of planning and buying, which fails to effectively engage new consumers.
4. Disruptive Retail
Metchek reminds us that only 6% of U.S. customers have gone "fully" online. A staggering 90% of general merchandise still bought in brick-and-mortar retail stores. But digital companies like Amazon have disrupted this space significantly. These companies use technology and data to transform and significantly upgrade the retail experience for their consumers. The evidence is in the numbers: store closures outnumbered store openings by nearly 4 to 1 in the first three months of 2019, with three-month closures in 2019 nearing the annual totals from 2018. The future of traditional retail firmly depends on how well retailers adapt and initiate disruption themselves.
5. The Democracy of Consumption
According to Metchek, today's market offers consumers a wide range of price differentiation. You can buy a pair of basic black slacks for anything from $12 to $150 dollars. Decorated shoes, a hot current trend, can set you back by $12 to upwards of $1200 dollars. The democracy of consumption, as Metchek explains it, is about consumers buying what they choose and relating it to their own specific experience and fulfillment. These experiences transcend traditional beliefs about price and product, requiring retailers to pay attention and serve every aspect of this widening sales opportunity.
6. Segmentation Marketing
To Metchek, segmentation marketing is the only reality today. Seemingly similar consumers in the same demographic, don't necessarily share the same preferences or drivers to purchase goods. She cautions retailers against treating customers as a monolith and catering to them as a single, generalized demographic. Metchek points out that the tendency to perform 'generalized demographic marketing' is a major stumbling block for older, established brands like Ralph Lauren and Nautica.
7. Shortened Apparel Lifecycle
Metchek reminisces that there was a time when it would take an average of two years for a new trend to go from the creation stage to the fashionable stage. It then usually took another two years before it was completely out the door. But that has changed. Consumer adoption trends today and the associated fashion apparel lifecycles have become much, much shorter. Metchek estimates this cycle to last about ten weeks. What this means is that retailers have very little time to maximize their sales and engagement strategies with their customers.
Click here or the video below to watch Metchek's talk at the 2019 CGS INSIGHT BlueCherry® User Conference in its entirety and dive deeper into some of the fascinating insights discussed above.