Addressing Talent and Skills Gaps with MicroMasters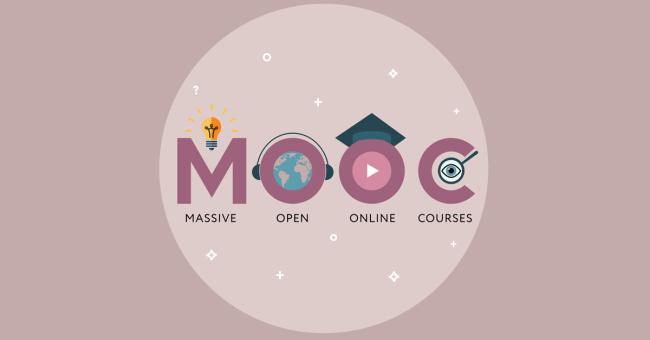 The pandemic has forever altered how we live and work, but it is still unclear how many of the changes will become permanent fixtures of our lives. In the workplace, trends are pointing toward a more blended, or hybrid, model, in which employees work remotely at least part of the time. Flexible work schedules, which have been used for decades, are adopted more widely now than ever. And by and large, productivity has improved.
This flexibility must extend to other areas of the business. For example, delivering the learning and development programs in an organization needs to adapt and pivot. Like most changes, the transition to remote and alternative learning techniques was already trending but greatly accelerated in 2020. It's expected to continue through 2021 and beyond.
Adopting key technologies can ease and enable this transition. In a recent webinar, Rob Lauber, former Chief Learning Officer at Fortune 500 companies like McDonald's, YUM! Brands and AT&T and now CEO/founder at XLO Global, LLC, and our Doug Stephen, President Enterprise Learning division at CGS, discussed five learning technologies and trends that they see shaping the future of work.
MicroMasters are one of those trends that emerged out of the pandemic, as well as in response to the 'war for talent,' labor shortages and the question of whether a college degree is needed to enter the qualified workforce.
Current State of Learning
Before we delve into MicroMasters, let's first take stock of where L&D is right now. Not surprisingly, learning programs have shifted to respond to a dispersed workforce. Onboarding, compliance, skills development and other training needs must adapt to a new hybrid model. Consider these statistics:
77 percent of CEOs in a KPMG survey state they will continue to build on digital collaboration tools to support the future of work
91 percent of businesses are striving to become more flexible and agile
50 percent of learning teams have a proactive plan for taking on disruptions
68 percent of L&D leaders are spending one-quarter or more of their time rethinking and redesigning their programs
6 out of 10 learning leaders are planning a monthly/continuous learning cycle
In terms of proactive planning, our panel considered 50% a pretty good number, but it could be better. Traditionally, L&D teams have been more reactive, responding to business needs and where it is going rather than predicting or anticipating needs or disruptions. This trend will need to change in the new workplace.
In rethinking their learning programs, 68 percent sounded low, according to Lauber. Hybrid work environments are here to stay, and training and developing a hybrid workforce is more complex. Lauber felt like this will increase as L&D becomes more crucial to business success in the new normal. He views this as heading to a place of hyper-curation of content.
MicroMasters
Into this climate comes the idea of MicroMasters. The trend accelerated during the pandemic; however, it previously emerged in response to the 'war for talent,' labor shortages and the question of whether a full college, or advanced, degree is needed to enter the qualified workforce.
MicroMasters programs are a series of massive open online courses (MOOC), graduate-level classes offered by universities that people can take to develop standalone skills for career advancement or earn graduate-level credentials from respective universities, equivalent to a semester toward a full master's degree. MicroMasters were designed as a bridge between an employee's bachelor's and a future master's degree. It allows staff to advance their education without negatively affecting their employment and other commitments.
And degrees are certainly on employees' minds. In our survey of 1,000 employees, 39 percent of respondents without a college degree are worried that AI, robots and other emerging technologies could eliminate their positions. The workers who feel the most vulnerable, 24 percent, note that they wait for their organization to provide upskilling. Another 22 percent feel somewhere in the middle on vulnerability, and they look for ways to improve their skills through a variety of activities.
MicroMasters could be a good solution to address skills gaps and upskilling. Accredited colleges and universities are building MicroMasters programs of 4, 6, 8 or 12 weeks targeted at building specific skills and competencies. Lauber urged L&D leaders to pay attention to these learning opportunities for companies. They can create a gateway of bringing people with specific skillsets into your company. MicroMasters can:
Reskill or upskill people within the organization on areas that interest them—think supply chain or cybersecurity training
Offer better internal career progression paths
Enable talent mobility
In fact, Lauber offered that allowing staff to work their way up, and out—to do many jobs over a tenure at one business—is good for employee retention. It could even help bring back the idea of spending a 30-year career at one company if the growth and professional development are presented to the right people.
MicroMasters are also a powerful example of higher education institutions working with industry leaders to offer capabilities-based learning that is functional and beneficial for everyone. The best part: Credits earned can be applied to future education with the institution.
Ready, Set, Partner!
A brainchild of MIT and Harvard scholars, MicroMasters programs are already offered at many higher-ed institutions, including University of Pennsylvania, UC Berkley, University of Michigan and many more across the globe. Certifications and courses are more affordable than their graduate-level equivalents, often a fraction of the cost, and offer employees the flexibility of meeting current job requirements while also increasing their skillset.
If your organization offers educational reimbursements, consider adding MicroMasters as an eligible educational expense. Likewise, you can reach out to your local universities to see if they offer these programs. Incorporate them into your L&D strategy.
MOOCs combine the flexibility of continuing education with accredited institutions that bring more real-world knowledge and application into your business. And employee engagement can increase significantly as they, and you, invest in a productive and profitable future together.
Watch the Full Webinar
Interested in additional L&D technologies? Watch the webinar now to see the entire discussion, as well as some great Q&A at the end on topics like:
How to get started with experiential/AR technology?
What is your advice on best practices for scaling learning tech and programs globally?
If you're new to L&D, what resources are available to explore emerging themes?