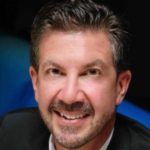 Timothy Gilbert is an author, speaker and consultant to start-ups and technology companies. He led global marketing and sales for brands like IBM, Kaplan and Toyota. He was named Chief Marketing Officer of the Year for his work in educational technology. Gilbert holds degrees from Johns Hopkins University, Regis University, and the University of Wisconsin-Madison.
In APAC, Growth and security emerge as key themes in channel partner strategy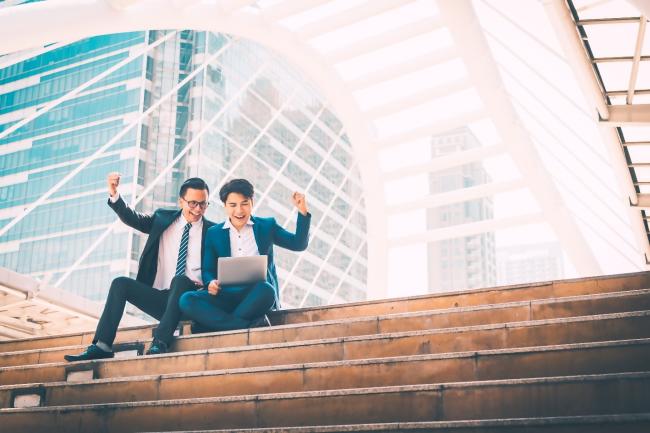 As Singapore and other fast-growth APAC nations continue to grow and modernize, the demand for channel partners to serve these countries continues to rise. According to new research by Microsoft and IDC, it's expected that at least 60% of Asia/Pacific GDP will be digitalized, with growth in every industry driven by digitally-enhanced offerings, operations and relationships by 2021. With that demand comes competition for the best of the best when it comes to channel partners—and an increasingly mature program model to ensure success.
The term, APAC, includes China, India, Australia, and South Korea. Increasingly, larger players are creating unique channel strategies for ASEAN countries that may focus on Singapore in particular. However, and wherever you plan to enter APAC, the groundwork for success does differ from country to country—and even by regions within those countries. We can shed light on some of the trends and winning practices at play across the Asia-Pacific channel-enabled hemisphere.
APAC partner ecosystems
The ecosystem of channel partners in APAC mirrors that of North America, LATAM or EMEA. However, slowly but surely, APAC partners are evolving their look-and-feel, moving away from traditional terminology, like "reseller" to value-added labels more commonly seen in the West: value-added reseller, system integrator, managed service provider, information systems consultant and born-in-cloud partner.
Just as in the West, what each category of partner offers will differ in capabilities and outcomes for your customers. Unlike the West, as the availability of capital rises in lockstep with consumption in geographies like Singapore, the best channel partners can bootstrap their way to market leadership—and avoid acquisitions or debt to overtake other Value Added Resellers (VAR), integrators and Managed Service Providers (MSP). APAC continues to be an emerging market where resourceful, well-educated partners are on the rise. So, too, is demand from Fortune tech companies and funded ventures to secure their attention, contacts and expertise.
In short, APAC and the partners that serve it are growing in their sophistication and transparency. The methods and metrics of U.S.-based companies have engendered more and more cooperation among APAC partners when it comes to Key Performance Indicators (KPIs), sales processes and other blocking and tackling.
With that alignment comes certain expectations. Today, more experienced partners tend to be more discriminating. Just as they have worked to be fluent in your business strategies, language, sector and expectations, they know profit will remain a stranger without training, marketing resources and other essentials from you. Partners supporting this region rightfully view these resources as your cost of doing business.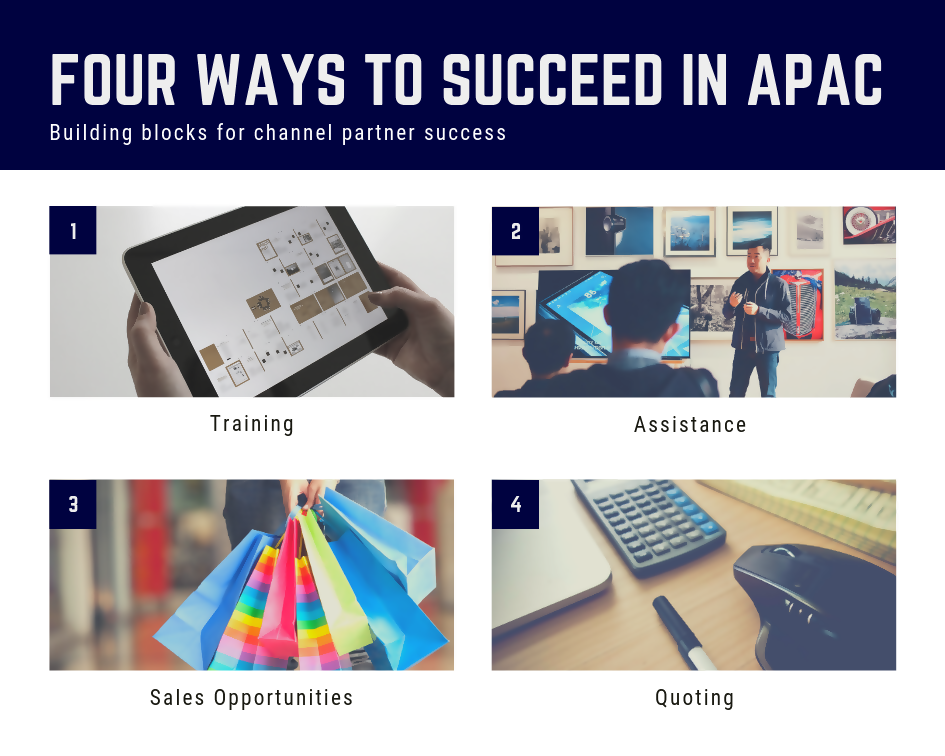 Building blocks for success
Key to newcomers who seek successful channel partnerships in APAC are these "four legs of the stool."
Training—The APAC partner is likely expected to localize and apply your technology or solution to speak to a specific geography. That said, just because they may have some subject matter expertise does not mean they know what makes your stack different, special and worth a higher price. Be ready with a training program—and prepared to collaborate, finding ways to use terms unique to their market in your training materials. While you may be unable or unwilling to change the names of fields in your software's interfaces or architecture, you can and should help them tailor the pitch so they can teach the buyer how to translate your system.
Assistance— Plan for time zones. Your inside sales team can pick up the phone or text a question to a product manager at the drop of a hat. But your APAC partners are selling while you are sleeping. When the partner has questions, who do they contact and during what hours? How will your partner's top gun close deals with delayed turnaround? How up to date are your product documentation, website or internal standard operating procedures? Self-reliance only works when there's something on hand to rely upon.
Sales Opportunities—Gone are the days when most partners would pay out of pocket to translate and localize all of your marketing materials, sales decks and content. Do you have your materials professionally translated? How will leads be funneled and with how much background information—beyond a name and an email address? Discuss with the partner what others do that is working for them and take it to heart.
Quoting—If your pricing involves some complexities, like licenses plus services to deliver a solution, you likely need to train and illustrate how deals get built. Consider investing in having the pricing models built into a do-it-yourself macro, so partners can build estimates and size deals. Is your pricing in a spreadsheet and people knock on finance to get special exceptions or assistance on larger deals? Even if you have a stop-gap to review deals of a certain size, you have empowered them to take on the right steps in qualifying and specifying what a sale may look like. That is not only efficient, but it is also motivational for sales partners.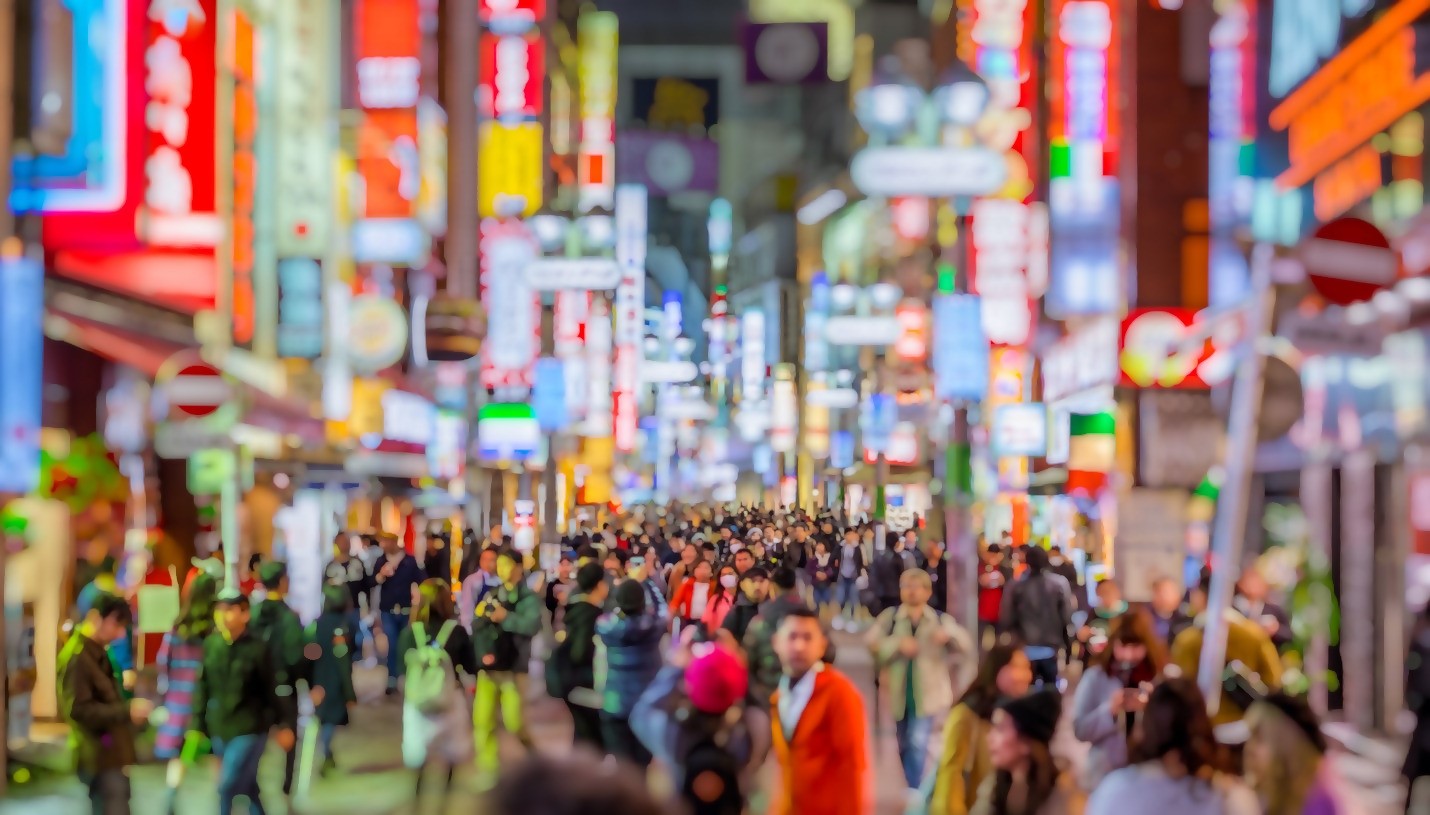 Trends: Security in the Solution...and Tools for the Partner
Cybersecurity is top of mind throughout the globe. The APAC market has grown attentive to the need—and opportunity—to provide security-rich solutions.
Moreso than the U.S., APAC is a mobile phone intensive region. In India, for example, most people live in an all-cash economy—they do not stroll to the nearest Bank of America ATM, such a thing is not how the culture works.
With the dependency on devices, as an example of trends in security, know that your solutions or products can be differentiated by having the right features and design considerations that include stronger security. A few years ago, Amazon Alexa had a backdoor glitch that enabled hackers to get into the devices. While that was speedily resolved, these kinds of breaches are not lost on B2B or consumer buyers in APAC. This kind of trend goes to the importance of localizing your marketing with your partner's input.
For instance, imagine you are selling an Internet of Things (IoT) product to government and public sector markets. In North America, you emphasize the plug-and-play simplicity. But do you ship this product with a default username and password?
Those in the know understand that shipping IoT with factory defaults is hunting season for hackers to sneak through using the factory default. More than likely, you will ship it with stronger, unique authentication methods for first-time users. Perhaps not the leading feature, that simple security measure speaks the language of an emerging majority of the APAC mindset.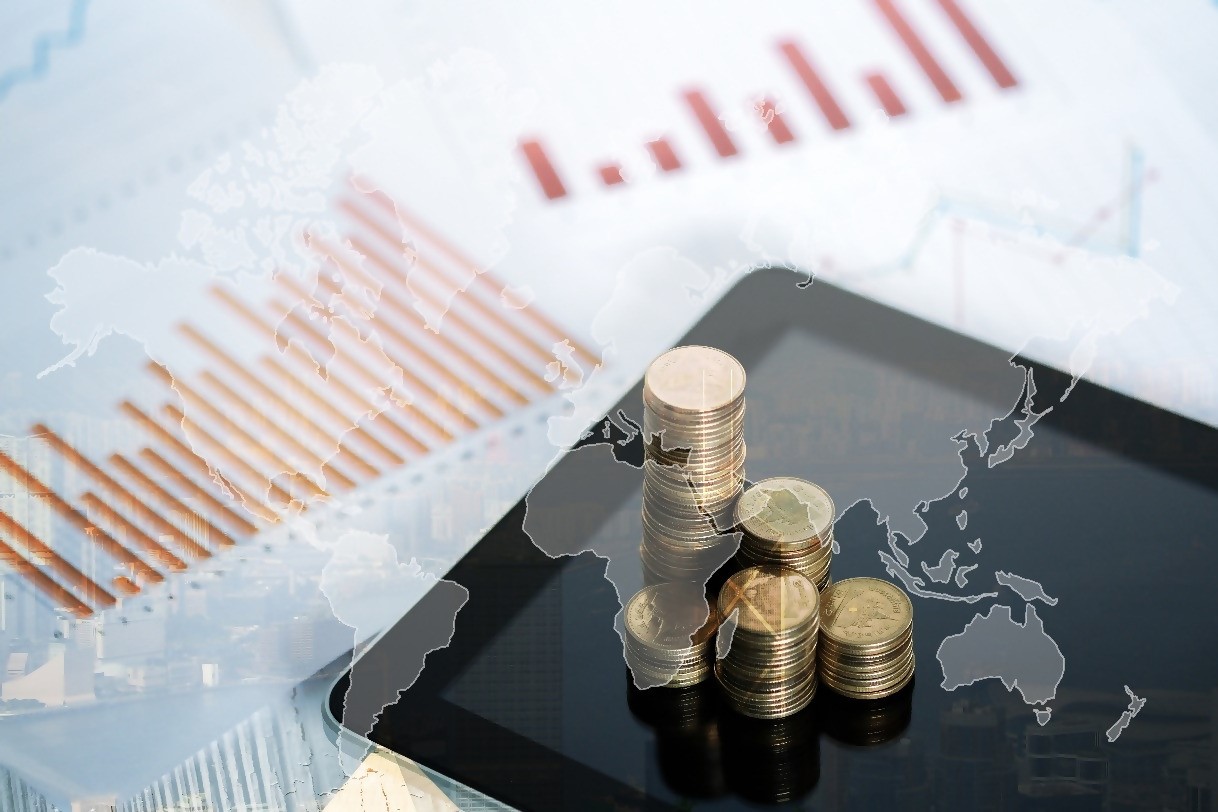 Meanwhile, APAC partners also seek the right benefits in their relationship with you—and you need to look for partnership from a new customer acquisition model. How should you position your solution to truly sell in APAC? You should expect that your messaging, pricing, and so forth may need to pivot when entering APAC—and yet again in a specific market like Singapore. Each region can have its own requirements, so listening to the partner can make a difference.
That concept of collaboration with your partner is universal. Learn the beachhead of their environment: who are their existing customers, what are the risks to them if you are not successful together, and how does this fit into their portfolio to expand services in those customers? In some ways, truly partnering and walking a mile in their shoes can ensure the efficacy of your go-to-market plan while building real trust in your relationship.
Let's suppose you find that the strategic position for your partner are mid-market companies in major cities, for example. Listening, you learn many of these buyers have headquarters or offices in Australia, Japan and other developed nations. This may mean the bar is much higher in terms of what it takes to win the confidence and earn a contract. They will be asked about security, for instance, including diligence on your company's own cybersecurity plans and procedures.
Now, you can flip that into a proactive benefit—rather than having to react to a late night, panicked email from your partner, wondering whether you have physical proximity security at your satellite office.
In this scenario, we can go further and think about how the types of buyers may change your lead generation activities and how you support the partner. How might it influence your selection of other partners operating in Sydney or Tokyo? By truly partnering and feeling the partner's pain, you raise your probabilities for success.
Change is afoot in APAC
The news is good in APAC. Channel partners capable of adding value in your customer engagements and selling solutions at higher margins is the trend.
To secure the best partners, the courtship works both ways. Come with marketing and sales white-labeled content—tailored tools and calculators that demonstrate you are ready to enable success in a new market.
Also, appreciate that you need to extend your technical and sales resources and play an active role in helping partners win and retain new business. Essentials like training, sales assistance and quoting tools empower your partners with confidence and skill—so both of you can more rapidly turn a profit.

Additional Resources: