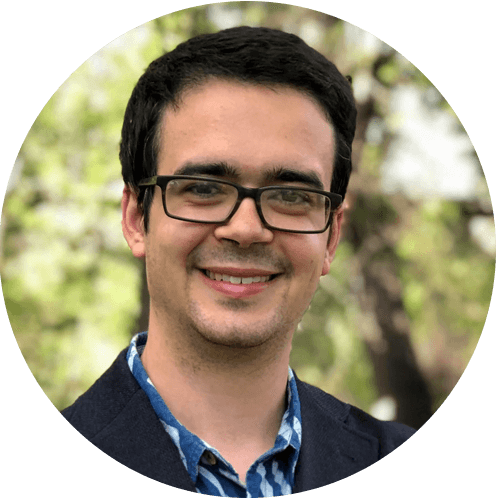 John Himes is a tech writer who provides insights into the ways innovative technologies are coming together to revolutionize business, affect our daily lives, and alter our societies. In his free time, he enjoys DIY tech projects like Raspberry Pi.
AR and Mixed Reality in Business: How to Get Started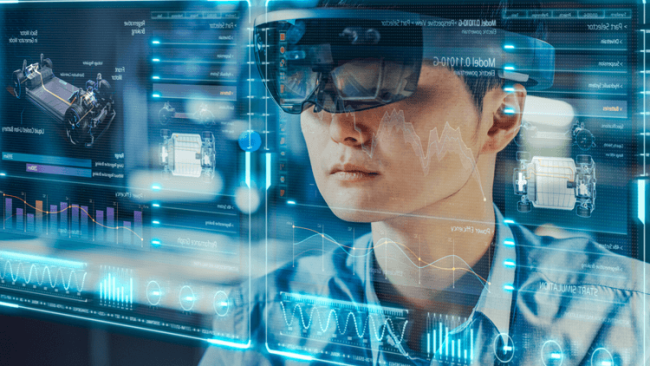 Today's businesses have no shortage of innovative tech to invest in. From cloud computing to artificial intelligence (AI) to the internet of things (IoT), it's no surprise that companies are wondering where to put the smart money. That's why we want to draw attention to one of the most promising emerging technologies: augmented and mixed reality (AR/MR).
These technologies provide a virtual overlay on top of the physical world. This can be as simple as using your smartphone to find wild Pokémon or as complex as an aerospace engineer using specialized glasses like Microsoft's HoloLens to display a schematic over a jet engine while they work on it.
Especially as the COVID-19 pandemic drags on and we rely on remote workforces and socially distanced learning and development, AR is proving itself as a key tool for forward-thinking organizations to stay ahead.
For example, in a July poll of 100 field service executives, we found that those leveraging AR were 2.5x more likely to state that they were able to continue their 2020 plans with little impact to their business. On top of that, ARtillery Research estimates that the global market for enterprise will grow upwards of $14.2B by 2022.
However, as with any other cutting-edge technology, the hardest part is figuring out where to start. That's why we invited industry leaders to lead a panel at the Enterprise Wearable Technology Summit, EWTS 2020. These experts discussed the challenges they faced in getting their AR programs off the ground, how they overcame these hurdles, and the lessons learned along the way.
In this article, we're going to share 5 best practices for driving ROI in your AR initiatives.
#1: Show Them What Good Looks Like
Most people have little to no experience with AR. As a result, it's easy to underestimate the impact this tech can have. After all, if you've never seen the world through an AR headset, how will you know what it's like—let alone whether it's a profitable avenue for investment.
That's why Terry Schussler, Senior Director of Spatial Computing at Deutsche Telekom, emphasized that we need to "show people what good looks like." One of the first steps towards gaining buy in from leadership on AR, he explains, is getting devices into peoples' hands and letting them try it for themselves.


That way they tangibly understand what AR means and what this tech brings to the table.
#2: Develop a Proof of Concept
It doesn't have to be perfect, but spinning up a prototype that demonstrates that what you're trying to achieve is possible goes a long way towards starting up a successful AR project. Jeff Lien, Technical Leader at Andersen Corporation, emphasized that "proof of concepts are worth every penny you put into them."
In his case, his company developed AR models for selling windows. That way their customers could use their phones to display the model they're interested in over their current windows. This approach differs from looking at CAD drawings because customers got to see what the product looked like in their homes, rather than having to try to visualize it.
Not only did this increase their conversion rate, but it also decreased the amount of change requests the company received. Andersen saw a fast ROI, and it all started with the proof of concept. Jeff concluded this was a real "game changer."
#3: Iterate
Borrowing a tactic from the Agile Manifesto, we also find that iterating early and often is crucial to developing a solid AR strategy and product. To this end, Janelle Haines, ergonomic engineer at John Deere, explained her process in using this tech to develop a grain tank manufacturing process that wouldn't cause workers back pain.
"We took it to the AR lab and figured out what to do," she said. "We waet through many iterations, and we found the solution. It worked." From there, Janelle was able to get funding for large scale testing and found that the solution they discovered completely eliminated the complaints of back pain.
#4: Get IT Onboard Early
Augmented Reality is more than a piece of hardware or a new application. There's a host of peripherals, including network infrastructure, compute power, and drivers, that all need to be in place for everything to work. The last thing we want is to plop a device on the IT lead's desk and ask why it won't function, even though we've been working on it for months.
To solve this issue, we need to think ahead. That's why Robert Copelan, Project Leader of IT Innovation Management at ZF, recommends for us to "get IT onboard very early." That way, we can "get AR to fit within the organization," so that we have the resources lined up from the start. This eliminates headaches down the road and prevents internal conflicts between teams.
#5: Think About the User First
Our final best practice applies equally to any frontend development, but this principle rings especially true for AR and MR. Terry Schussler stressed that "everything should be user first. People have no experience with this. Not a lot of people have seen an AR device, let alone put it on their head."
One key part of the equation is including an acclimation exercise for people to get used to it when they first run it. Users need to learn the flow of how to work with the device.
They need to experience AR in a comfortable setting so that when they go to use it in the field, they have the level of confidence that they need. That's why UX is a major design principle for any successful AR project.
Conclusion
Embarking on a journey to develop or commission a custom AR product may seem daunting at first, but there's a well-established path to follow. The marketplace is exploding with different hardware options and application development firms, making AR and MR more accessible than ever.
This technology isn't just for gaming. Enterprise applications of AR/MR include workforce training, expert assistance, remote learning and development, and a variety of industrial use cases like maintenance and complex manufacturing.
If you're ready to embrace the benefits of this new technology, we highly recommend watching the full expert panel. If nothing else, you'll be inspired with the confidence that this leap is both possible and profitable. By leveraging their experience, you'll have a head start in enterprise AR.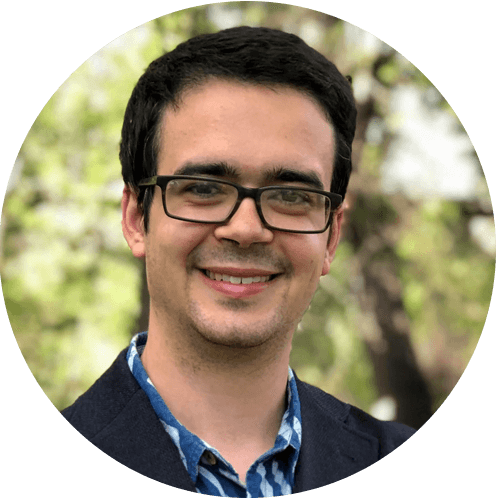 John Himes is a tech writer who provides insights into the ways innovative technologies are coming together to revolutionize business, affect our daily lives, and alter our societies. In his free time, he enjoys DIY tech projects like Raspberry Pi.