Are You Asking Too Much from Your Customers?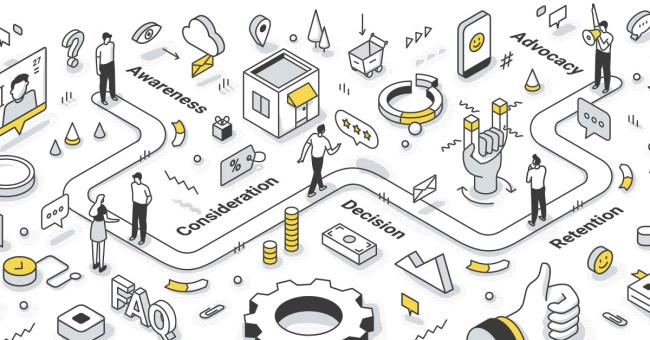 Customer effort is key to improving customer experience (CX) and your bottom line
"I've learned that people will forget what you said, people will forget what you did, but people will never forget how you made them feel." – Maya Angelou
People want what they want when they want it. If you are in the customer service industry, it is your job to quickly solve their problems and make customers feel good about their purchases.
What gets in the way of helping customers get what they want? For contact centers, these primary issues include:
Long hold times: Waiting makes people impatient because they feel ignored. Studies show that customers are likely to end a call after two minutes and won't call back. Staffing constraints and the need for improved automation may be the culprit. Keeping track of metrics like Average Time on Hold (ATH) and reviewing calls that fall outside the acceptable range can help companies discover and solve the root issues.
Multiple transfers: Making customers repeat problems is another pain point. In our consumer survey, one-fifth of consumers said they don't want to have to repeat information multiple times, and more than one-quarter don't want to speak with multiple agents. While training agents to step in to own the immediate problem is one option, tools like improved help desk routing and automated solutions also can help reduce transfers.
Lack of first interaction resolution: Nearly two-thirds (67 percent) of customer churn can be avoided by answering questions on the first contact. Self-service options, attendant training and improved processes can help get customers what they need fast.
Product and service complaints: New products, out-of-stocks, delayed deliveries, and lack of follow-up can result in complaints. FAQs and automated attendants can address many problems by offering tutorials, Augmented Reality (AR), and other advanced solutions.
Channel interference and transitions: People want to communicate on the channel of their choice: voice, text, chat or phone. In one study, 90 percent of customers stated that one bad experience would stop them from buying products, and more than 85 percent indicated they get frustrated enough to switch channels, contact centers need to respond quickly to retain their customers. Seamless transitions between channels can help greatly. For example, a customer starts a chat support session but finds they must provide sensitive information, or their problem is too complex. If the chatbot can quickly transfer them to a phone call without repeating information, the customer effort is much lower than leaving the customer to close windows and dial numbers herself.
Customers interpret their frustration as a lack of respect, with 42 percent believing that companies don't value their time. At the same time, companies understand the importance of reducing customer churn and implementing best practices to provide a better CX. What's the next step to help customers get what they need?
Measuring Customer Experience Gets to the Root Issues
Solving customer problems requires companies to get to the root causes of customer frustrations, delays and churn. Using consistent metrics raises awareness but also tracks the progress of solutions. Let's look at some useful metrics:
Net Promotor Score (NPS®) measures customer experience and predicts business growth, revealing how customers feel about your brand.
Customer Satisfaction Survey (CSAT) score can be used to measure satisfaction with a product or service at critical points in the buyer's journey. Company-specific metrics are also valuable and include hold times, customer churn and metrics that provide operational clues for underlying problems
Customer Effort Score (CES), combined with NPS and CSAT, can validate the difficulty customers have when interacting with your company. CES measures customer effort, a direct indicator of loyalty. Whether it is a scale of 1 to 10 or a series of emojis, these surveys collect data on how hard it was for the customer to get what she wanted.
Developed by Gartner, the CES score is closely correlated with customer loyalty and how likely customers are to make future purchases. According to Gartner research, "96 percent of customers with a high-effort service interaction became more disloyal, compared to just 9 percent who have a low-effort experience." Less effort improves customer experience, makes people more loyal and avoids churn.
For instance, CES can measure how difficult it is to interact with a bot versus a human. One CES survey showed that customers thought it was easy to interact with a human (77.4 percent), difficult to interact with a chatbot (24.6 percent) and would have had a better experience if they had human help (95 percent). Interacting with human agents resulted in 88 percent of consumers intending to repurchase, while only 11 percent planned to repurchase after using a chatbot or no human assistance.
CES and other consumer metrics indicate how customer behaviors could change. It is up to companies to take the next step by implementing programs that improve CX, reduce churn and positively influence customer behaviors.
Great CX Reduces Churn and Improves the Bottom Line
It's one thing to gather metrics and quite another to act on them. Companies often need a reason to correct problems, and customer acquisition and retention are at the core of the customer experience.
Customer churn is expensive not only to the organization's bottom line but also to its market reputation. Depending on the industry, it can cost 5–25 times more to acquire new customers than to retain existing customers. Improving current customer relationships enhances their loyalty, increasing revenue by 50–100 percent, without additional marketing costs.
However, the pandemic created new business realities that will remain in effect for the foreseeable future. Companies need to put their customers at the center of their business model despite labor shortages, supply chain glitches and evolving return-to-work policies. Companies can no longer dictate what they will sell and to whom. With customers at the center of the business model, you can map your new journey and meet buyers' high expectations for quality and service.
Solving CX Issues Makes It Easier for Customers
Metrics can illuminate where processes and products need to be improved, but how do companies solve those problems? Let's look at four ways contact centers are improving the customer experience while being mindful of the bottom line.
Create pilot projects. One European call center struggled with rising costs, increased call volume and disjointed processes. By creating a cross-functional Customer Care Council, they analyzed calls, reviewed metrics, identified root causes and implemented solutions to track call center performance. They reduced low-value calls by 1.5 percent within six months, with customers reporting no ill effects, and pursued additional process improvement projects to reduce costs by 3–4 percent annually.
Streamline processes. Complex or too numerous steps are sure to frustrate customers. A McKinsey study reviewed customer complaints, discovering it took 18 steps to open a new account. Reviewing where there were duplications of effort and unnecessary steps, the company streamlined the process to five steps, reducing costs between 40 and 50 percent as customer complaints plummeted.
Implement augmented reality. Industry disruptions in 2020 showed the benefit of investing in digital channels and innovative technologies for customer support. Augmented Reality (AR) is just one of the new tools that companies can use to solve customer problems quickly. Our studies show that 45 percent of customers are interested in AR for setup, installation or repair of technology, including phone and internet services. Additionally, 36 percent would use AR for appliance support, 32 percent for new product assembly, and 29 percent for auto support, such as routine changing of window wipers. AR helps customers resolve more complex issues quickly and reliably using expert advice. And it is lower effort than more lengthy alternatives, such as taking an item to a store or service center, having a technician in-home, shipping an item out for repairs or trying to explain a tech challenge by phone or chat alone.
Improve agent skillsets. Our list of 2021 BPO must-haves includes our survey indicating that 35.2 percent of respondents need knowledgeable and skilled agents, despite having to downsize during the pandemic as call volumes increased. Remote employees, hybrid work models and increased complexity of customer calls require companies to provide training, coaching and mentoring to ensure the delivery of quality services.
The right metrics combined with projects that address pain points and simplify customer-facing processes make it easier for customers to remain loyal to your company. The key is to reduce effort and remove any frustration in how customers purchase, install, setup, upgrade and troubleshoot your products and services.
Contact our Business Process Outsourcing specialists to learn how CGS's AI-enriched chatbot, RPA and AR technologies complement the customer support services provided by thousands of multilingual support agents. CGS's innovative, scalable and flexible business process outsourcing (BPO) solutions include technical and customer support, telesales, channel enablement and back-office support.