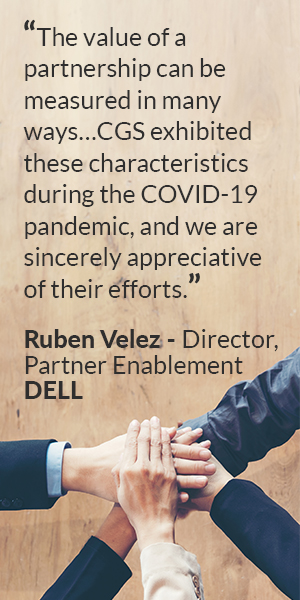 BPO Provider "must-haves" for 2021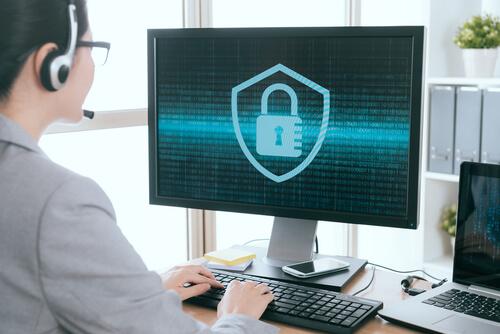 Enhanced security and tech capabilities top the list for COVID impacted clients
What are the most important capabilities that decision-makers will use to evaluate their BPO provider in 2021?
For the sixth year, CGS surveyed more than 200 business leaders and decision-makers across 30 industries, representing IT, operations, finance, and customer service. They told us about their biggest challenges and how COVID-19 has impacted their call center outsourcing decisions, technology investments, and 2021 goals.
 
Data security and privacy is the top priority
Our survey revealed that nearly half, 48.6%, of business leaders stated that data privacy and security compliance was their top priority when looking for a BPO provider.  A dramatic rise in the remote workforce, malevolent threats, a shortage of talented IT professionals, and complex compliance requirements has resulted in a dramatic rise in data security vulnerabilities.
In 2020, data breaches grew in number and complexity. In the first quarter of 2020, data breaches were up 273% over the previous year, with one hacker stealing 34 million records from seventeen companies. However, it is not just external attacks that companies worry about. Insider attacks are also growing, with 68% of firms citing vulnerabilities from internal threats. In 2020, Amazon, Shopify, and Twitter all experienced insider attacks showing that data security for all sizes of organizations is paramount.
 
Knowledge management systems and tech capabilities
Approximately four in ten, 41.9%, survey respondents are looking for not just the lowest cost, but for a knowledgeable partner with advanced technology capabilities.
The growing number of remote employees has created a decentralized workforce, requiring a centralized, internal bank of knowledge for everyone to use. It has become essential for call centers to have an immediately accessible, centralized storehouse of information that can be shared with customer-facing agents. As a database of shorter form content, these knowledge management systems, and the ability to access them, are vital to solving customer problems quickly.
These same knowledge management systems are used for external access by customers, in some cases answering up to 80% of their questions. A list of FAQs quickly answers customer questions, freeing up agents to handle more complex calls. The primary benefits of knowledge management systems include improved efficiency and customer satisfaction, better regulatory compliance, and increased revenue from enhanced customer engagement.
 
Agent skills are a top factor
In third place, 35.2% of respondents indicated they need knowledgeable, skilled agents to interact with their customers. Companies know that their customers have high expectations, increasing the demand for call center agent expertise.
However, staffing levels have been reduced, and are not expected to recover until Q2 of 2021. Many call centers were challenged to downsize their workforce due to the pandemic, just as call volumes were ramping up. One study indicated that contact volumes increased as much as 74%. Also, as the pandemic forced many call center agents to work remotely, it reduced training and mentoring opportunities, as felt by 49% of employees.
Service-related call volume also increased. A Salesforce survey indicated that service case volume has increased, as indicated by 54% of their respondents. As the complexity of customer cases increases, 79% of agents now understand the link between what they do and overall business performance with 77% realizing that it is not just about keeping customers happy but fulfilling a strategic role within their company.
Overall, call center agents are tackling a higher volume of more complex calls as automation answers routine and less challenging customer inquiries.  The good news is that agent productivity has increased, with 34% of employees who say they perform better in a remote, supportive culture.
 
Technology platform capabilities
Over one-third of our respondents, 34.3%, indicated that the BPO technology offerings are increasingly important. COVID-19 forced companies to ramp up their technology investments as indicated by 78% of decision-makers in a Salesforce survey. In the same survey, over half (58%) of survey respondents say they have a new, redefined AI strategy, a dramatic increase of over 39% of respondents in 2018.
AI strategy can include customer-facing tools that help them get the information they need faster, reducing the number of calls for agents to address. AI quality management tools can now listen to 100% of contact center calls, providing insights on agent performance, targeting valuable coaching and training opportunities for both on-site and remote employees.
Augmented reality also plays a part in emerging call center technology capabilities. Using this technology, call center service agents can visually lead customers through specific problems, troubleshooting issues, and avoiding expensive field service visits. Augmented reality plays a vital role not only in improving the customer experience but lowering costs and while keeping customers engaged.
 
Industry experience is critical
While technology and agent skills are in demand, so is deep experience in the client's industry, with one-third, 33.3%, of our survey respondents indicating this as a top BPO provider capability.
A recent survey by Freshworks on the state of customer experience indicated that customer expectations have increased 63% followed by customer churn increasing by 58%. Customers now have high expectations but also know the competitor's options. Call centers must have not only the technical capabilities but a deep understanding of their client's customers to help clients retain their customer base. 
Choosing a BPO provider with industry experience is critical to a great customer experience. Companies with a global presence should also ensure their call center provider has international expertise, including the agents, procedures, and technology that provide a top customer experience.
 
Conclusion
Our survey indicated that the relationship between BPO providers and partners is evolving in 2021, demanding more capabilities from technology and agents that create a top-notch customer experience. COVID-19 has shown both the gaps and opportunities available in the BPO provider-client relationship, with increasing importance on the needs of customers who expect improved, high-quality service.
https://www.cgsinc.com/en/resources/pandemic-outsourcing-and-technology-2021-infographic