CGS Academy: New Group Graduates Mentoring Program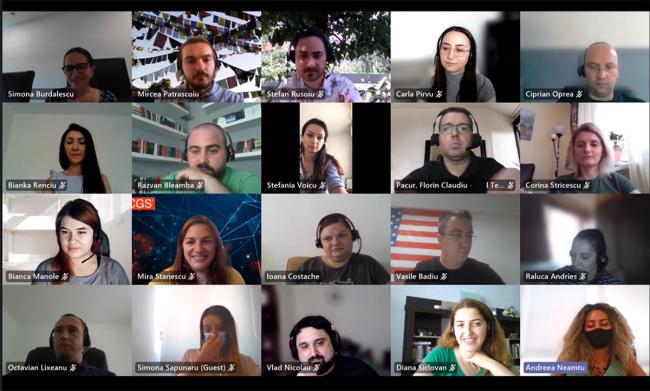 In most organizations, employees appreciate the opportunity to absorb expertise, knowledge and skills from the most valued people of the company. To provide this opportunity, five years ago our contact center team in Romania launched an internal mentoring program within its CGS Academy, which was then extended to all seven contact centers in Romania.
Mentoring is a type of training program in which an employee with more seniority and experience (perhaps a management position) acts as an advisor and guide for a junior- or middle-level employee. Through mentoring an experienced employee (mentor) shares her knowledge and experience with another employee (mentee), at the beginning of her career or a change in professional direction.
A good mentor provides advice at regular intervals and is available for all questions. She shares knowledge, suggests alternatives, answers questions and analyzes complex situations with her mentees.
Over the years, our mentoring program has improved with each generation of graduates. The recipe for its success lies in identifying best practices in the company and turning them into courses and modules delivered by experienced and senior colleagues, who can best explain these practices from their experience.
This year's graduation was even more special. It culminated with colleague Octavian Lixeanu, director of operations, winning a special Award of Excellence. Lixeanu has been a mentor in the program since its inception, and his contributions are evidenced by the number of colleagues who successfully completed the mentoring program under his guidance. A special thank you to Octavian—we wish you many more future successful graduates!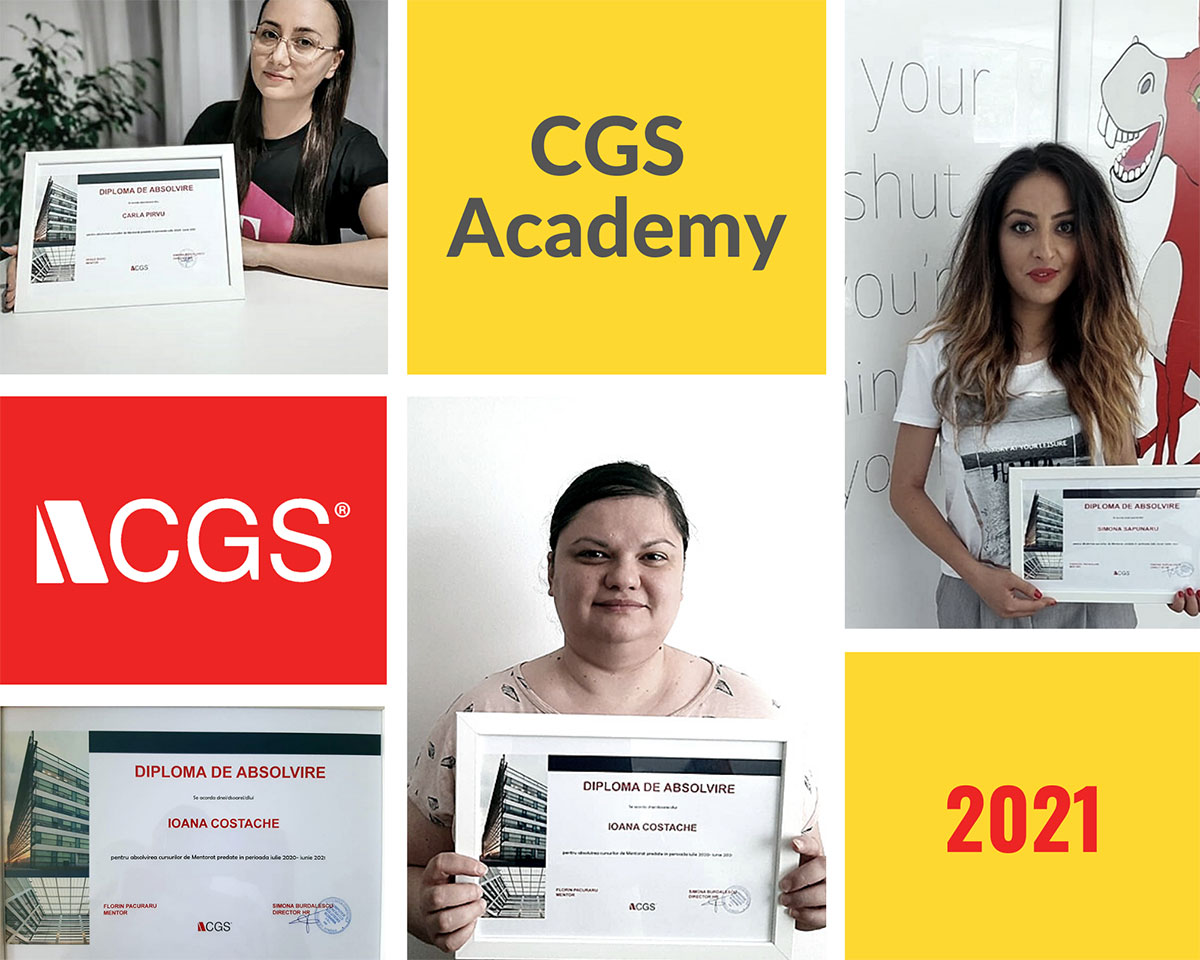 Below are some of impressions we've heard from academy participants, mentors and mentees, from the past two years:
"The program gave me the opportunity to better assimilate the theory of what I was already putting into practice, to improve the problematic aspects and to bring up new topics for myself." – Ioana Costache, mentee
"During the mentoring program, I was happy to see [my mentee's] receptivity, his desire to learn and assimilate new information, and that, from meeting to meeting, he became more confident in himself and his knowledge." – Octavian Lixeanu, mentor
"[The mentor program] was extraordinary, a period in which I accumulated and deepened a large volume of information. It helped me to broaden my horizons both personally and professionally." – Simona Săpunaru, mentee
"Participating in the mentoring program was the first official opportunity to share, from my experience, some of the 'secrets' of the road to success. Due to the variety of projects in which I have worked so far, it also helped my professional development." – Andreea Neamțu (Pătrășcan), mentor
"For me, the mentoring program meant the chance for professional development through the most current methods." – Carla Pirvu, mentee
"We are delighted with the wonderful results achieved through this program, as well as the success it enjoys among our colleagues." – Vasile Badiu, mentor
The mentoring program is one example of CGS developing its employees and promoting passionate performers and learners from within. A more knowledgeable workforce—one that works closely together and shares knowledge—will strengthen our company culture and workforce, as well as our products and outcomes.
Our congratulations to the latest graduates of the mentor program, and best of luck to everyone in their future endeavors!