Subscribe to Email Updates
CGS Featured in Apparel Industry Software Buyer's Guide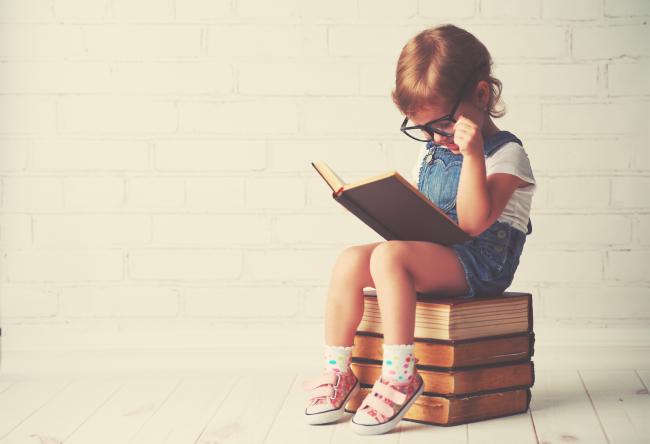 CGS is proud to be one of the featured companies in the March 2017 issue of Apparel Magazine, the "Concept-to-Store Shelf Guide."  
The buyer's guide is a directory of companies put together by Apparel Magazine that provide software solutions for the apparel industry in a variety of categories. CGS was highlighted for the strength of our software products in these categories: 
Raw materials, Design & Product Development:
cost estimating software
product data specification management
product lifecycle management (PLM) 
Manufacturing, Production, & Product I.D. Solutions
payroll software
quality control software
shop floor control/WIP analysis software
Supply Chain, Sourcing & Logistics
accounting software
EDI (electronic data interchange)
ERP (enterprise resource planning) software
master data management (MDM)
materials inventory control
quality management / vendor scorecard
RFID solutions
sourcing management software
third-party logistics providers (3PL)
Warehousing & Distribution
omnichannel fulfillment
warehouse management systems(WMS)
E-Commerce
multi-channel integration
order management systems
In this issue, Apparel Magazine also conducted several panel discussions on current trends and challenges for the industry. These interviews with industry experts offered important insights on manufacturing, supply chain, sourcing, logistics, E-commerce and more.
Paul Magel, President of Business Applications CGS, spoke to the magazine on the topic of raw materials, design and product development. He focused on how PLM technology is enabling apparel companies to increase innovation, speed, and customization.
Magel stated that PLM systems have matured in recent years to help companies meet these demands and offer even more value to their customers:
As fashion companies are challenged to meet market demands with greater innovation and speed, their PLM applications must be integrated with their overall supply chain for planning, execution, testing, and compliance. Brands need to be strategic in collaborating and sharing plans in the design and development phases. This will ensure that the right raw materials and finished products are being produced in a timely fashion, and it will allow for brands to stay agile and react to changing market conditions and increase their bottom line.
Magel then added that "fashion companies should adopt different technologies to improve product timelines." There are a variety of collaboration tools that "bring together designers and suppliers into a virtual space of shared information for real-time project management. This removes the operational silos that many brands typically face when bringing a new product to market, and allows the company to remain agile and adjust to changes in forecasts, market conditions, and trends."
In a second feature on how software is helping apparel companies overcome complex challenges in their supply chain, sourcing, and logistics, Apparel Magazine's panel included Ajay Chidrawar, Vice President of Global Product Management at CGS. Chidrawar offered insight into how ERP systems have a positive impact on the supply chain and logistics challenges facing apparel companies. 
Apparel asked how ERP systems are evolving to address the lack of transparency and visibility in the retail world. Chidrawar answered that "the latest ERP systems support omnichannel workflow, are scalable and interoperable, and provide end-to-end visibility into the supply chain, from concept to consumer. Many brands and retailers are constantly shifting their distribution strategies among online, in-store and wholesale. Recently, we have seen many retailers reduce the number of brick-and-mortar stores to reinvest in e-commerce and wholesale, and many wholesalers looking to add the direct to consumer channel through e-commerce for their brands. To support the changing omnichannel workflows, companies need to have real-time inventory information and a distribution strategy in place that fulfills orders in a timely fashion." He added, "As companies are increasingly fulfilling e-commerce orders, they need a scalable system that can support the individual orders that are made online (piece-based shipping), as well as the bulk orders that typically come from the wholesale and brick-and-mortar channels."
An additional challenge is that consumers are demanding greater choice and retailers must bring new products to the market faster. To achieve this, Chidrawar stated:
Companies need to look at all stages of production, from design and raw materials to the finished product. ERP systems need to be interoperable and open to third-party technologies for better supply chain visibility, and web service APIs allow for real-time connectivity to a plethora of solutions in a best-of-breed environment.
Chidrawar added, "ERP systems also need analytics and business intelligence so that companies can get actionable insights throughout the entire supply chain. By aggregating data across the supply chain, companies can respond to trends and be proactive versus reactive to changes or problems that might occur in different stages of the supply chain."
For more insights into current industry challenges, please read the full interviews, and have a look at the side-by-side comparison chart of software companies serving the apparel industry, in the March 2017 Apparel Magazine "Concept-to-Store Shelf Guide."