CGS New York and New Jersey Teams Provide Back-to-School Supplies for Local Families in Need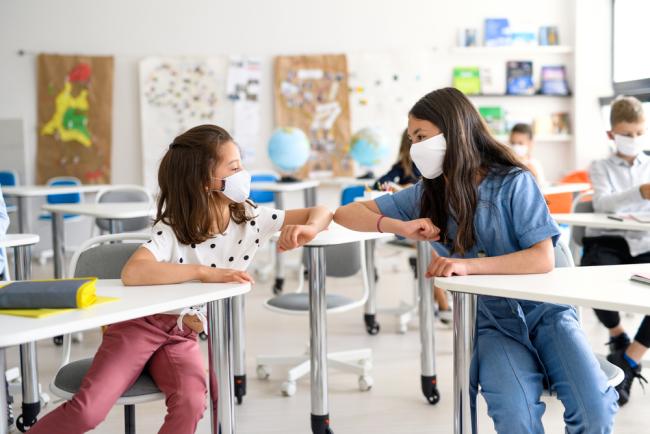 Unemployment reached 16 percent in New York City at the end of September. And, 1.6 million New Jersey residents sought unemployment benefits since the Covid-19 pandemic hit the area in March, resulting in a lot of vulnerable families struggling to make ends meet.
According to the non-profit organization Volunteers of America, 18,000 school-age children are experiencing homelessness in New York City and rely on a shelter as their temporary home. Added to that, students and their families have been facing massive uncertainty about returning to school – whether in-person, from home or in a hybrid model. The need for help is great and CGS teams felt it was more important than ever to support these future workers of America. ­­
To that end, the CGS NJ office raised funds for a local chapter of United Way to help kids with back-to-school needs, raising hundreds of dollars for the "stuff the bus" supply drive. The team has been supporting United Way of Central New Jersey since 2016. In past years, the team collected school supplies to fill backpacks that were then distributed to families in need. They've also been fortunate to have the chance to meet a few of the families and school faculty, who have received those donations in past years. It's a very rewarding experience for our agents. This year, due to the pandemic, the fundraiser was held virtually. Rather than donating actual school supplies, the online donations went directly to the Charity via its website.
The NYC-based Marketing team contributed in a similar effort through Volunteers for America's Operation Backpack®. This was the second-consecutive year that the team participated in a back-to-school drive. Within just a few days the team raised enough funds to provide brand new backpacks and grade-specific school supplies to more than 10 children living in homeless and domestic violence shelters throughout the five boroughs of New York City.
To learn more about our CGS Cares campaigns, visit our Corporate Social Responsibility on our website.