Contact Center Outsourcing During COVID-19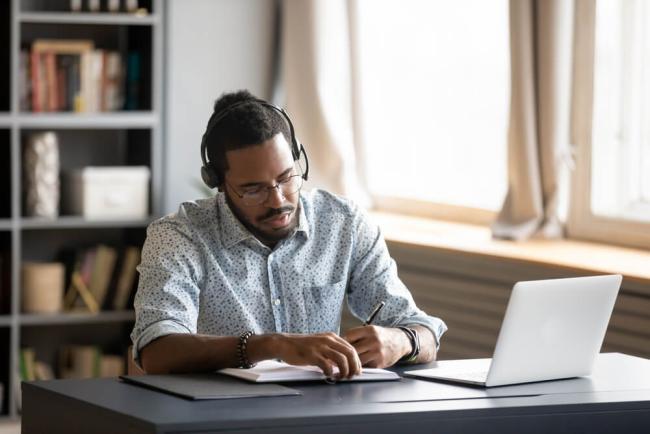 Providing quality, flexible call center customer service in a pandemic


 
Introduction
The global pandemic provided important lessons for both Business Process Outsourcing (BPO) providers and their customers. Technology, scalability, and agility have become critical components of the emerging BPO business model.
We recently interviewed three CGS experts to understand how evolving industry trends impact the ability to serve clients during the unpredictable pandemic.
 
The changing landscape for BPO providers
"CGS clients are beginning to discuss rebalancing their global footprint so they are not overly dependent on a specific geographic for customer service," says Michael D. Mills SVP, Global Sales, CGS Contact Center Division.  BPO providers must be flexible, scalable and nimble to deliver services on an international level.
"Data privacy and security infrastructure should be the number one question that customers ask of their outsourcing partner," believes Mills. He estimates that for the foreseeable future, 40% to 50% of the workforce will be working from home. "That's just the new normal for call centers moving forward," says Mills. BPO providers must have a secure infrastructure for all employees, no matter where they are located.
BPO providers also need to be quickly able to ramp up operations and scale. "Outsourcing providers must be nimble, adapt to spikes in call volumes, and reductions in incident volumes because they impact quality of service and the overall customer experience," says Mills. As clients experience rapid volume changes, they need to depend upon their BPO provider to quickly adapt.
No matter where employees work, they must be trained to provide quality service for BPO clients. "Digital transformation has been a key focus for us on a global level," says Vlad Sterescu, Country Manager for CGS Romania and SVP of Call Center Solutions in EMEA. "We actively look for process optimization as we digitally transformed those processes, including our recruitment." Sterescu's team was ready to recruit and train team members as the pandemic spread and customer demand rose.
A digital infrastructure, training and support for remote team members has paid off. "We've seen a higher employee retention rate, resulting in a longer tenure and ultimately higher productivity. Our remote workforce is knowledgeable, and more knowledgeable people result in higher quality service for our customers," notes Sterescu.
 
Emerging trends for BPO clients
Three recent trends are influencing businesses who depend on call centers to support their operations.
First, online shopping has exponentially increased with the decline of brick and mortar shopping closures and social distancing constraints. Globally, more customers depend on online shopping, requiring international businesses to expand their call center workforce to support global expansion. 
Second, these companies must serve the growing surge of online shopping but may not have the internal resources to fill growing demand, looking to BPO providers to fill the gap. 
Finally, after-hours customer service and supplementing existing call center personnel are critical to serving growing online demand who require 24/7 support.
"We've had new customers come to us in the last couple of weeks because of layoffs and furloughs. Unfortunately, many of the jobs that have been lost may never come back. Our clients now have a greater need for outsourcing as they reassess their global footprint coverage and labor force," says Mills. As revenues decline, and online shopping increases, outsourcing becomes a critical resource.
CGS has always had a portion of their workforce working remotely, equipped with support, training and tools to serve changing customer demands. And that includes troubleshooting for CGS' multinational clients and remote workforce. "At CGS, we have always had remote support, spread across the globe, ready to provide support," says John Samuel Executive Vice President Digital Transformation and Technology, CGS. Cloud applications, video conferencing, and other digital tools have been part of the CGS infrastructure that support both clients and a remote workforce.
As the remote workforce expands, so does the need for tech support. Using augmented reality and other tools, CGS can provide agent support in the fraction of time it used to require. "It changes the game completely. Our team doesn't have to rely on a primary device that may be offline. I can help you through a mobile phone and a cellular connection," says Samuel. "Moving to an almost completely Work From Home model has not been a major challenge for us, but it could be for companies who've never had a remote workforce."
 
Staying in the game 
Technology is still a key differentiator for BPO clients. In times when revenues are down but call volumes are increasing, executives must look at more than just short-term productivity gains. 
"When we talk to new or existing clients who want to expand after hours support or provide 24/7 support, they typically inquire about chatbots as a way to do more with fewer people," notes Mills. Customers want to automate incoming emails, calls, and web tickets and then route them to tier two or tier three agents.
"We are offering up next generation customer support technologies like augmented reality, AI, agent assist, and chatbots because you still have to stay in the game," advises Mills. Customers may not need them right now, but they must be in place for the post-COVID 19 environment. "There is going to be a greater need for cost optimization and automation at the front end of the customer support model," notes Mills. In short, BPO clients must be flexible today but also remain competitive for the future by implementing advanced technology.
Staying compliant is also table stakes for BPO clients. Samuels explains that as long as you can meet compliance requirements, you'll be able to operate in the "new normal". CGS has expanded its operations and taken these needs into account. "We have modified our operational and other procedures and will augment them moving forward," Samuel says.
 
Riding the 2nd Wave of COVID-19
"If there's anything good about another wave, it's probably that it is now being so carefully monitored that you'll see it coming," says Samuel. "It won't be like the first wave where we had two days' notice before we closed down operations," he said. Samuel and our other experts agree that they now have the improved capabilities in place and a trained workforce to scale to demand.
"We have modern next gen support for our call centers. We are working closely with our customers on Robotic Process Automation (RPA), augmented reality, and a mix of human and automation technologies to handle requests." Because of a global, remote workforce, CGS can scale anywhere in the world to support a localized event or a widespread second wave.
One of CGS's differentiators is their tested Business Continuity and Disaster Recovery (BC & DR) plans, believes Sterescu. "We test our BC and DR plans throughout the year. We didn't necessarily have any technical surprises during the initial pandemic because everyone knew what they had to do. We were ready."
Quality and service remain the number one focus for CGS and all BPO providers. "With all of the challenges and all the distractions that are going on right now, what's important is that the experience that our clients and customers are having with CGS is going to be a quality experience. That is not going to change is because of what's going on right now. I am very proud of that and our clients are also very appreciative," says Mills.
 
CGS BPO Services
While the next wave of COVID-19 could arrive at any time, CGS is prepared to provide BPO services that enhance our clients' brand and deliver on exceptional customer experience.