Creating Value with Supplier Collaboration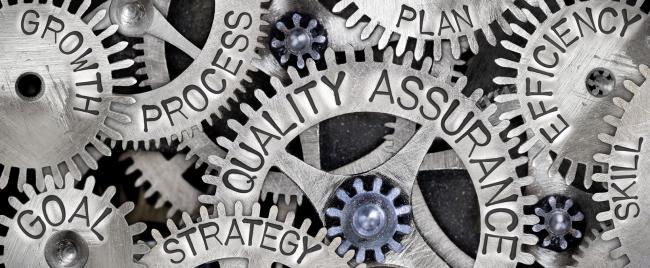 Traditionally, the relationship between brands and suppliers has been transactional. As two independent businesses, each wants the best deal, demanding better prices, no matter the cost to the other. Amidst growing supply chain pressures, however, companies are recognizing that this approach is unsustainable and are looking to develop a more mutually beneficial relationship.
One way to do this is through supplier collaboration.
In the last decade, with the explosion of e-commerce and consumers' new expectations for speedy delivery, supply chains have become more complicated. Over the previous two years, another set of challenges emerged from the pandemic. In the face of COVID-19-induced slowdowns and shortages, trust, communication, and transparency between suppliers and brands became paramount to adapting and surviving.
Furthermore, experts and studies have shown that the competitive strategy between suppliers and brands doesn't work, even as the added stress of a pandemic subsides.
"Adversarial buyer-supplier relationships rarely give rise to the development or endurance of a sustainable competitive advantage for either party," writes Patrick Barr, author of Effective Strategic Sourcing: Drive Performance with Sustainable Strategies for Procurement.
The data backs Barr up. McKinsey surveyed over 100 companies and found that those who collaborated with suppliers were more successful, improving growth and lowering costs.
Therefore, faced with an unstable economy and uncertain supply chain, many companies are shifting their mindsets and turning to supplier collaboration. This strategy recognizes the mutual reliance between suppliers and their customers and treats their relationship as a partnership, rather than merely a transactional tie-up.
By working together, both parties can reduce waste, lower costs, and innovate, which in turn improves products and increases profits. To access the many benefits of this approach, groups must identify joint business goals, set targets, improve supply chain transparency, and invest in an infrastructure to support their teamwork.
LTAG Apparel exemplifies the potential benefits of supplier collaboration. LTAG, one of CGS's partners, successfully made it through the pandemic in large part thanks to strong relationships with its suppliers. Or, in the words of Lawrence DeParis, CFO and COO of LTAG, its "strategic partners."
"We're definitely a relationship-based company. It's a key part of our values," DeParis told CGS in "Fortune Favors the Bold," the 2022 annual report on Supply Chain Trends and Technology.  "When times get difficult, that's when those relationships really come to the fore."
Although many groups are attracted to the immense potential and benefits of supplier collaboration, the level of involvement required can be intimidating.  Luckily, new technologies and software can make participation smoother and simpler.
For example, supply chain transparency and communication are key to the success of supplier collaboration. Companies want insight into the state of the supply chain so that they can adapt quickly and better serve consumers. Suppliers could better support brands with an understanding of their goals and consumer demand. In our globalized economy, sometimes this information must travel across the world.
So, data sharing is crucial. Software like CGS's BlueCherry Enterprise Suite can provide both suppliers and companies with the visibility they need to work together and improve their combined systems.
At the time of Deparis's interview with CGS, LTAG was in the midst of implementing the CGS BlueCherry Next product lifecycle management (PLM) platform, in part to further strengthen its connection with vendors.
"That will give us greater digital collaboration with our suppliers," Deparis said of the platform. "So, we're very excited about that."
Trust, communication, and transparency are the basis of any long-lasting relationship. Supplier collaboration can be achieved, and its multitude of benefits unlocked, with a shift to a win-win mindset and an investment in the resources that support the foundation of a strong partnership.
Does your business need build stronger supplier collaboration? Download the new whitepaper "How to Build Better Supplier Relationships While Boosting Efficiency"