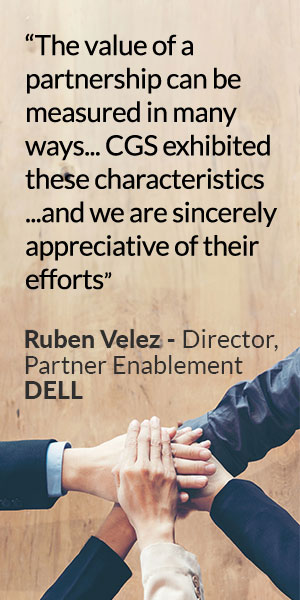 Customer Care Behind the Scenes: 12 Seriously Funny Call Center Moments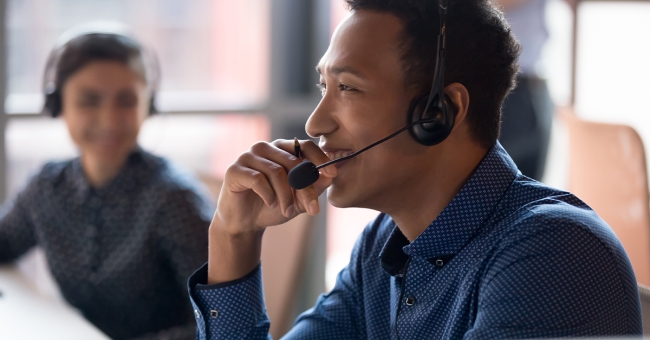 12 Stories from Our Call Center Agents Guaranteed to Make You LOL
Throughout human history, humor has played an integral part in social interactions. When we find something genuinely funny, the brain releases a rush of endorphins, through which we feel a jolt of instant gratification. In awkward situations, humor helps break the ice. Humor can also defuse a tense situation, such as phone conversations between a customer and a call center representative.
With the advent of social media, humor has also become a key component in customer retention. More than half of the time, viral content from customer service interactions has one of two effects: It's either going to make you cringe or laugh your heart out. Whatever the avenue, humor is a compelling and tested way to engage an audience.
For a contact center agent who could average 100 calls on a busy day, hilarious situations are bound to happen – and can be much-needed relief. Let's look at 12 stories of the funniest calls from our agents, and indulge in a serving of endorphins.
1. The Voice
Once, a customer was singing when I answered the phone. It took him about five minutes before he finally heard my voice.
Jaime, Team Leader
With CGS 3.5 years
Fun Fact: Passed my driving and road test on the first try
---
2. Ring the alarm!

I called a customer to validate some information from the order with him. He answered. We started validating the information and at some point, during the process he said with a very calm voice, "Could you be a darling and hang on for a sec. My wife set fire to our house."
His wife was screaming in the background. After the man came back on the line, very calmly, he said, "OK sweetie, what else do I need to validate?" I asked him if everything was alright, and his answer was, "My wife tried to cook. She set fire to the kitchen. No need to worry, though. We're going to order takeout tonight... like every other night. And maybe it's better this way. I am less likely to get sick."
Cristina, Team Leader
With CGS 3.5 years
Fun fact: I still get nervous before talking to customers
---
3. IDK
The strangest call I've received was a customer who wasn't aware of why she was calling. She said her manager had told her to call. I asked if she was placing an order and she said yes. I proceeded with the call as usual, except, we got a little held up when I asked what printer they would be ordering. "I don't know" was the answer.
I instructed the customer on how to find out what machine it is, and she did. I then asked what supplies they needed, and the conversation went a little something like this:
Me: OK, great. What supplies do you need for that?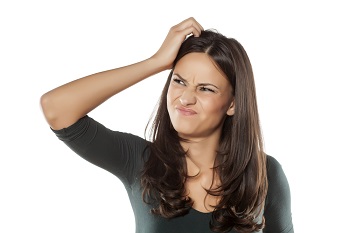 Customer: I don't know.
Me: OK, but you called to place an order, right?
Customer: Yes.
Me: All right, perfect, do you know if you need paper or ink?
Customer: I don't know. My manager just told me to call. I don't know what we need to order.
Me: OK, no problem. Would you be able to ask your manager what you should order today?
Customer: The manager left.
Me: Oh, OK. Maybe you should consult with your manager and give us a call back. We'd be happy to order what you need.
Customer: OK, thanks. Bye.
To this day, I'm still unsure what she thought was going to happen on that call in the first place.
Emily, Customer Service Rep
With CGS 1 year
Fun fact: I love to dance.
---
4. A meaty conversation
I had a grocery store customer call in to complain about the meat department in her local store. She refused to accept the fact that I could not help her with the meat department. She insisted that she found our number on the website and that she knew I was working for corporate. So, she was demanding I correct the issues at her local meat department.
It took a long time to get her to understand that I only supported the store's photo labs. Before she hung up, she told me that it was not nice to lie to customers and that she would never shop in their meat department again.
Sandra, Dispatch Admin
With CGS 6 years
Fun Fact: I was an art major in what feels like a million years ago.
---
5. The verificator
The funniest call I have ever had was at the beginning of this job. The call was going well until I mistakenly said "verificator" instead of "verifier."
The member on the phone just laughed and said "No, honey, you are the verifier." I felt embarrassed, but the playful tone of the client member calmed me down and taught me some new lessons about people and human nature in general.
Silvia-Diana, Email Support Specialist
With CGS 1 year 2 weeks
---
6. Sounds familiar
I took a call from a woman who was asking about a computer system. That woman was my mom and she didn't recognize me until I started to laugh at her. That was the best and funniest call I had.
Shelly, Escalation and Moxie agent
With CGS 11 years
Fun Fact: I didn't learn to speak Hebrew until I was 3
---
7. Phantom legs
I took a call from a guy that all my peers already knew about. He was linked to a chain of fraud orders. He was calling to re-place an order that was missing. When I informed the customer that he would need to go to UPS, his excuse for not going to pick up order was that he had no legs.
As I was processing his ticket, I asked for his address and he said to me, "Hold on let me run downstairs to get the mail to confirm my zip code." I'm thinking to myself, "Okay, didn't he just tell me he had no legs?" The ending of the story was the guy got busted.
Maribel Lora, Order Support Escalation Specialist
With CGS 5 years
Fun Fact: My hobby is going out to the shooting range every other weekend
---
8. What does this button do?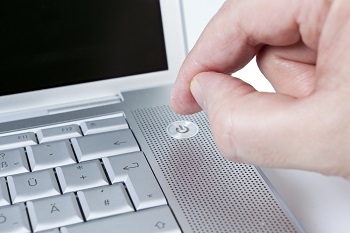 I remember a call in which I was helping a customer because her computer would not turn on. She explained that when she presses the power button, it kept displaying the message "monitor going to sleep."
I then asked for the name of the device she was pressing the power button on, and she told me "View Sonic." Now, View Sonic is the brand of a monitor, not of a computer. So, I put my phone on mute to laugh to myself. Then I directed her to go to the tower below the monitor and press that power button. We both had a great laugh.
Ronald, Training Specialist
With CGS 3 years
Fun Fact: I feel like I am the voice of reason.
---
9. Ooops, wrong number.
When I first started working, I spoke with a customer who said that there was something wrong with his computer. When I asked him for his serial number, he gave me a long number that I didn't recognize as a serial number. Eventually we figured out that he had an entirely different brand of computer.
Kaitlynn, Technical Support Representative
With CGS for over 1 year
Fun fact: She has 2 cats
---
10. Here's a dose of slapstick humor…
I was guiding an older couple in fixing their dial-up connection. I was speaking with the woman, while her husband was on the computer in another room.
Me: OK ma'am, let's go to Start, and the click RUN.
Wife to her husband in the other room: Earl! Click Start and then RUN!
Then, I heard from the other room: "RUN?!...Run where?"
Valentin, Project Manager, Billing
With CGS 7 years
Fun fact: I sing in the shower
---
11.  ...Plus a little bit of 'dark' comedy
While I was doing basic troubleshooting for a customer, the customer was experiencing connection issues with his modem. At one point in the process, the customer needed to close all the open windows to restart the computer.
When prompted to do so, the customer proceeded to close all his actual windows in his living room. The customer then proceeded with the call and asked if I wanted him to close all the doors as well.
Jonas, Customer Service Representative
With CGS 3 years
Fun Fact: I can say goodbye in 5 different languages
---
12. And finally, a dash of horror...
I can remember one time a customer did ask "Where are you from?" I said that I'm located in Eastern Europe, right on the hearth of the Carpathian Mountains, about 40 km away from Count Dracula's Castle. The customer made a joke about Dracula, and afterwards he started to take on a very serious tone, before asking me to hold for a second.
He actually went into the kitchen and got some garlic, which is known to (allegedly) ward off vampires. That was funny and strange at the same time because he did laugh at first, and afterwards became very serious with that garlic.
Rafael, Level 1 tech agent
With CGS 1.5 years
---
Taking and making calls, and solving other people's problems for hours on end can become taxing at times. Thankfully, amusing experiences like the ones on our list make the job worthwhile.
Call center representatives are expected to stay calm when handling stressful or discouraging calls. This is said to be a true test of professionalism. However, one could argue that stifling a giggle during a funny call is way more difficult. Why? Because stress and frustration are feelings that gradually manifest, but laughter, on the other hand, you sometimes just can't hold.