Customer Care Behind the Scenes: 7 of the Toughest Calls Gathered from the Frontlines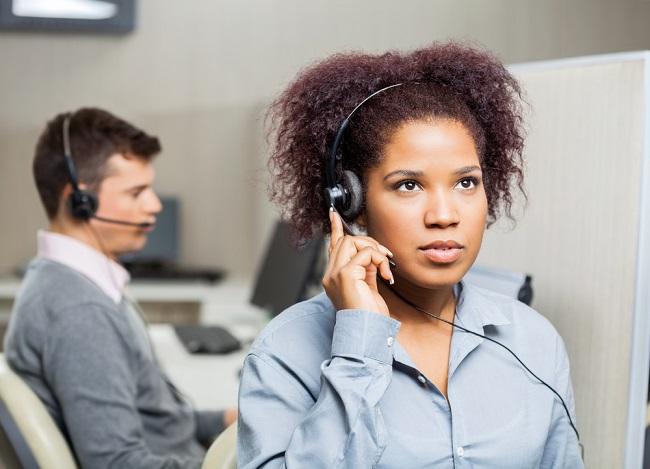 If you've ever worked in the customer service industry, you've probably heard this more than once: Customers who've had a negative experience are more likely to spread the word to more people than they would if they had a positive experience. Do you ever wonder about the science behind it?
In 2001, psychology professors Paul Rozin and Edward Royzman[1] of the University of Pennsylvania hypothesized that "there is a general bias, based on both innate predispositions and experience, in animals and humans, to give greater weight to negative entities." In other words, we are simply wired to remember negative experiences in a more powerful manner.
As such, we decided to take a look at it from a different angle: We're shifting our focus to the people on the other side of the line. We gave our frontliners, customer service and technical support agents, a chance to share their most unforgettable difficult calls and their stories on how these were resolved.
Let's start with the most common, the expected: the frustrated callers.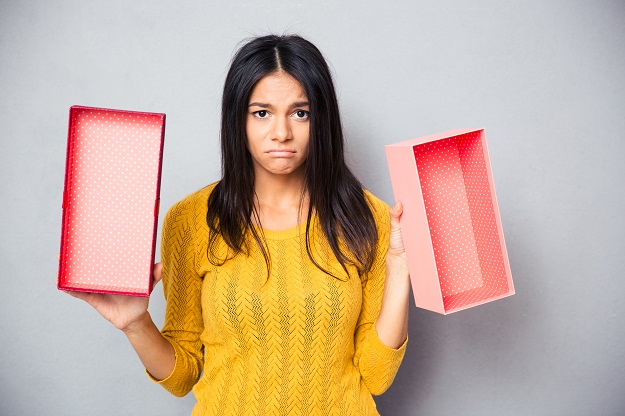 1. Some customers just want to let it all out…
A customer placed an order for a camera part that she needed before she traveled on vacation. But when she received the box, the part was not inside! OH NO! She was extremely unhappy, despite various attempts to diffuse the situation.
Resolution:
I allowed her to vent for about 15 minutes and apologized for the inconvenience. I shared my experience being a shopper, and we got to talking about poor experiences. The conversation got so interesting that afterward, we both were laughing!
I assured her that the part she ordered would be sent to her hotel the next business day and that I would personally call her to confirm its delivery. Her package arrived at the hotel. When she received my call, she said I had outdone myself, and she was so very thankful that someone cared enough about her to make sure her vacation memories would be captured.
~ Mahulda , Customer Support Specialist
With CGS 13 YEARS
Fun fact: I love to crochet!
---
2. While others have been burned too many times…
This scenario describes a very disgruntled customer. She was delivered a laptop with a dim display. Prior to connecting with me, she had already created three cases. A technician was dispatched, but the problem remained unsolved, and she created a fourth case.
Resolution:
The technician traveled on site to visit the customer and called into support. I answered the call. After the technician described the situation,
I figured out the real problem and had a new system board delivered to the customer. A few days later, I called the customer just to see how things were going. She stated that the laptop was working perfectly and wanted to know why it was not fixed during the previous three cases. I explained that the system board controls the dim display, and when the technician described the issue to me, I knew how to fix it.
She was extremely grateful and said she was happy they had agents like me who had great troubleshooting skills and who would be willing to call back to make sure the repair went well.
~ Caryn, Team Leader
With CGS 4 years
Fun Fact: I breed cats and dogs
---
3. The new "3 Cs" of Customer Service: calm, cool and coloring…
I turn my headset on and am connected with a caller who tells me she wanted to "complain today." She was unhappy with the product that she received.
Resolution:
Stay calm, cool and collected. Eventually, she laughed and told me that I handled the call well, and apologized for yelling. I remained calm by working through a coloring book while on the call and letting her just yell it out, as she wished.
~ Amanda, Customer Service
With CGS 5 years
---
4. It's all just a big misunderstanding…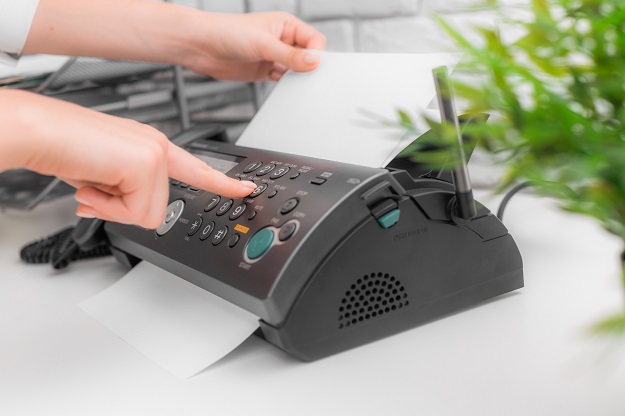 A customer called in saying that she could not send a fax. After sending a couple of test faxes to her successfully, I told her to try and send a fax to me. She tried a couple of times, both failed, and her frustration hit the point of no return. She demanded to speak with my superior.
Resolution:
In the end, as a final attempt, I asked her where she was dialing the fax number.  She responded, "On my Phone, where else of course?" She was angry at such a question. I asked her if she tried to dial the number on the fax machine itself. She went silent for a moment. And then she said, "No, I'll try", in a calmer tone, this time.
It turns out that everything worked as it should. Although she insisted that she was able to send a fax before by just using her phone. In the end, it just goes to show that simple misunderstandings are the real problem oftentimes, rather than actual technical issues (which most of the time are easy to solve).
~ Jonathan , Enterprise Tech Support Senior Analyst
With CGS 1 Year
Fun Fact: I like to take long rides
---
The next several stories are proof that the job is half customer-service, half therapy.
5. Here come the onion-chopping ninjas…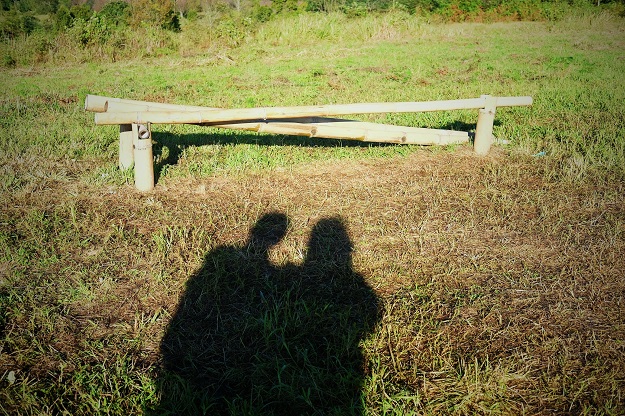 After some time in this industry, you gain soft skills. And with experience, your world doesn't revolve around angry customers anymore. The most difficult call that I've ever had was with a gentleman. It was the worst call because it made me feel that this world can be such a cruel place and that life can be so unjust.
The caller, who was almost 90 years old and a war veteran, had level 4 cancer. We became friends. He told me his life story while I was installing some software. When he was young, he refused to go to war and tried to run away with his lover. But, he was caught and was required to serve. He lived to come back and marry his one true love. They had kids. They lived happily together until in his 70s; he was diagnosed with cancer. His wife helped him fight the disease. She gave him hope, and for 15 years everything went okay. He was explaining that he had lost his hair, his teeth, and his nails because of radiation therapy. Still, his wife would tell him at least three times daily that he is the most beautiful man in the world.
Eventually, his wife suffered a heart attack. He was praying to die while on the phone with me, muttering, "I just want to be near my wife. I always stayed by her side and now I can't leave her alone, in there, wherever she is." Even though I'm a grownup, and I think of myself as a strong man, the way he was telling the story, along with his passionate voice and kind words for his love, touched me in a way that made me cry.  I was with him soul and tears.
Afterward, I had to take a break to calm down. And for the rest of that day, I couldn't focus anymore. We are all humans at the end of the day. We feel, we cry, we smile. We are what we are. If you're an empathetic person, these experiences are the toughest part of this job.
Apafi, Level 1 Tech Agent
With CGS 1.5 years
---
Difficult doesn't always mean abusive. Sometimes, calls can just be extremely challenging.
6. Patience is a virtue, indeed…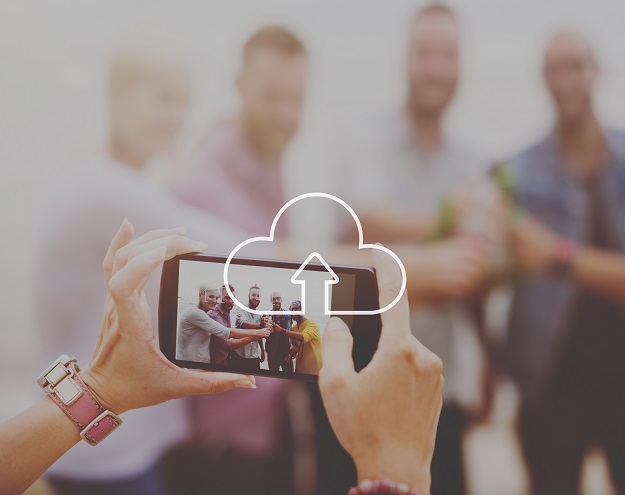 I remember once I was speaking to a really friendly older gentleman. He and his wife were on the line together. He spoke English well, but his wife wasn't very fluent. He wanted to transfer his photos from his camera onto his computer. Something simple for most of us, but he was an older gentleman and was not familiar with computers.
I was giving him the instructions on how to select all the photos and how to drag them into a folder. So, I had him hit Ctrl+A, and he did get that part fine. Next, I had him click once on any photo, which should allow him to drag all the other ones into the folder he wanted. He did that but kept complaining that it was only dragging the one photo. After 10 minutes of attempting to do this, I knew I had to find another way.
Resolution:
I figured out a much easier way for him to transfer the photos and his reaction on the phone was simply amazing. I felt very happy that day. His wife was all excited. I could hear her in the background telling him to listen to my instructions the whole time; it was cute. Although it's always frustrating when you're telling customers to do something they don't seem to understand, I always remain calm and collected. Because, at some point, that could be you or a family member on the other line one day, needing help with something unfamiliar.
He wasn't what you would generally refer to as a "tough" customer. He just needed someone to take extra time to explain everything to him. Before the call ended, he reminded me how thankful he was that I was on the phone with him for over 25 minutes.
~ Thanuja, MLA/L1
With CGS 2 Years
Fun Fact: I was born in another country
---
We've come to the last story on our list which deserves its own category: shocking.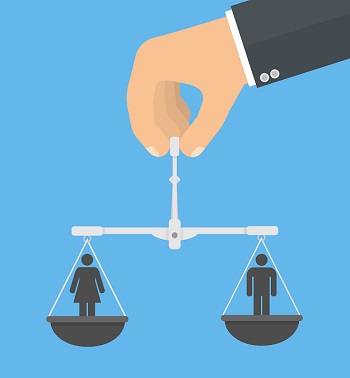 7. Proud and prejudiced…
It's normally easy for me to remain calm when dealing with a tough customer. However, I had one who refused to work through any troubleshooting steps with me because I am not male.
Resolution:
I explained to the customer that I was more than qualified to assist him in resolving his issue, and that waiting for a man to return the call could lead to a longer downtime. After some time and a lot of persuasion, he took the steps I was providing and the issue was resolved.
Tarsha, Technical Support Representative
With CGS 1 year
---
Perhaps it's out of our survival instincts that our memories of bad experiences are more poignant than the good. It helps us remember, out of primal fear, what we should avoid in the future.
Contact center representatives are the unsung heroes of the customer service industry. Every day, they endure the wrath of difficult situations as they work with customers to resolve their issues. At the end of the day, it's nothing personal, really. It's about ensuring the customer that even without seeing each other's faces, you are both just human beings with one goal: to solve a problem. And this goal can be reached while being civil and empathetic.
---
[1] Negativity Bias, Negativity Dominance, and Contagion. Personality and Social Psychology Review 2001, Vol. 5, No. 4, 296–320