Customer Service Tip of the Week: Listen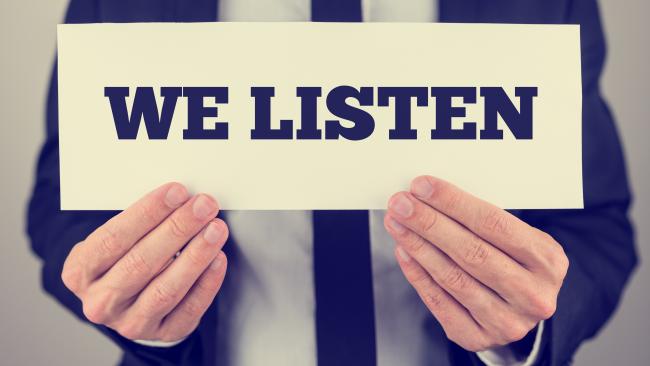 Many facets of customer service seem to fall under the category of "good ole common sense." This is to say that the majority of people possess the qualities needed to be good, successful customer service agents. 
Companies that make customer service a priority create and uphold a set of standards that all agents should follow as to give customers an impeccable and uniform experience. Every business is different but we have identified a few customer service tips that can be used with any company and will be sharing one every week.
---
Listen 
This seems obvious but many customers are never really sure if their customer service agent is really listening to what they are saying which can lead to unsolved issues. According to a Harris Interactive survey, customer service agents fail to answer consumer questions 50% of the time. How many instances can be attributed to not listening?
When taking a call, make sure to repeat back what the customer is asking of you to ensure that you heard them correctly. At the end of the call, it would be helpful to ask the customer if all of their issues were solved. Confirming that your customers got what they called for lets your customers know that you are listening and should prevent issues from going unsolved and customer from being unhappy. 
---
1. http://www.helpscout.net/75-customer-service-facts-quotes-statistics/