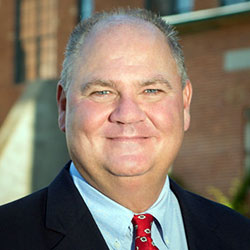 Devin Steele is founder and publisher of U.S.-based eTextileCommunications.com, The Voice of the U.S. Textile industry, which covers the entire value chain of the textile, apparel and sewn products industry. A graduate of N.C. with a degree in English, he has covered the textile industry for more than 25 years and keeps one hand on the keyboard and the other on the pulse of this vibrant, amazing manufacturing sector.
Demand, Data and Deeper Partnerships in the New Supply Chain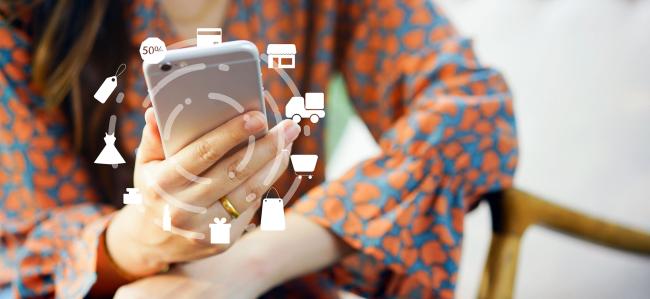 Even prior to the pandemic, supply chain issues were a major concern in many industries, textiles and apparel notwithstanding. The Sewn Products Equipment & Suppliers of the Americas (SPESA) association recently tackled this issue head-on with a diverse panel discussion during its Advancements in Manufacturing Technology Conference in Raleigh, N.C.
During a deep dive into the topic, "The Shifting Supply Chain," the panelists agreed that COVID-19 not only exposed pain points and a lack of contingency plans, but also hastened the push for shorter supply chains in many instances and the need for advanced technology to facilitate the movement of more production to the Western Hemisphere.
Before we get into the discussion, let's meet the panelists. Serving as moderator was Michael McDonald, president of SPESA, the industry association for suppliers to the sewn products industry. Among the panelists were Mariano Amezcua, president of DAP America, Inc., which offers a full line of German sewing machine brands to the textile, apparel and automotive sectors in the Western Hemisphere; Leonard Marano, president of the Americas for Lectra, which provides cutting-room and Industry 4.0 solutions to the fashion, automotive and furniture industries; and Paul Magel, president of Business Applications and Technology Outsourcing division at CGS, which provides fashion and sewn products clients with business-integrated solutions ranging from ERP to PLM to shop floor control.
Setting the Stage
Now that you know the players, let's put the discussion into context.
"The pandemic was an acceleration event and not an innovation event; many things that the pandemic forced on people were plans that were already in the making," said Magel. "What already was occurring were changing consumer demands, such as fast fashion, customization and an increase in eCommerce, forcing digitization of supply chain."
Even pre-pandemic, a major problem existed in the apparel supply chain, as overproduction and underconsumption was forcing product to be written down, donated or destroyed, according to Marano.
"When you think about the inefficiencies within the entire supply chain, from forecasting all the way through production, there was a push even then to make digital systems more robust, to improve forecasting and understand what kind of shorter runs were needed," Marano said. "Tariffs already were imposed on China, and companies were asking what they should do next. Do they nearshore? Reshore? The problem hasn't changed, it's just been exacerbated by COVID-19."
Amezcua added that before the global health crisis, instead of seeing high volume and low mix, he was already seeing a trendline to more customization and "runs of one," which require more coordination and integration of data throughout the supply chain to produce in a smarter, more cost-efficient manner.
"From an operational perspective, companies are reevaluating and trying to respond quicker to customer demand that may be changing rather rapidly," Amezcua said. "So, one of the lessons companies are evaluating is how do they invest their inventory, where in the past, they were trying to reduce inventory to the absolute minimums and get as much efficiency out of them. Now, they are trying to get inventory closer to their customer base by some type of nearshoring and create a more flexible modular manufacturing model. It's not just trying to win by having the lowest-cost product, but by having the quickest speed to market, as well."
How We Got Here
How did the supply-and-demand curve become so discombobulated? Marano noted that the pandemic forced many factories to send their workforce home, at least for a short time, in anticipation of a slowdown in demand. Many factories turned their attention to personal protective equipment production. Then additional disruptive events occurred—the Texas petroleum refinery explosion and the Suez Canal container ship blockage, as examples—that led to major materials shortages in various sectors, including textiles, furniture and automotive.
Meanwhile, as many employees were sidelined or worked at home, they decided they wanted to remodel their kitchens, upgrade their siding, purchase new vehicles, etc. A "perfect storm" led to demand outpacing supply in an unpredictable, enormous and rapid turnaround.
Relationships and Reach
So, what steps should be taken to improve the situation? Magel said that supply and demand isn't dead. But these days it is difficult to measure demand, which sees more frequent short runs. Forecasting demand without a clear historical perspective is sometimes a crapshoot, he added.
Another supply chain challenge exposed by the pandemic, according to Magel, was vendor-supplier relationships. Vendors with few suppliers were left out in the cold. To alleviate that issue, Magel argued that a company's network of relationships will need to expand across the supply chain. Put another way: To keep up in today's fast-paced marketplace, Magel said companies must be able to "move your demand from factory to factory to factory, from geography to geography to geography. So, I don't think it's either to onshore or offshore. It's going to be a mix."
Data and Digitization
Amezcua stated that beyond distributing your manufacturing and supply chain to more regionalized areas, overcoming issues, such as availability of labor, can be mitigated by some extent through automation and digitization to improve speed to market and quality of goods. Having the right technology and processing tools is essential.
Magel said that digitization of the supply chain is key. "Regardless of your horizon—five days, five months or five years—you need to have that entire supply chain as digitized as possible."
And Magel stated that at the end of the day, everything must be tied together with data. If data can't flow seamlessly between consumer, retailer and supply chain, companies cannot move quickly, predict or react to demand, even on the short horizon.
And a technology is only as good as its practitioners. "We heard for many years about how blockchain was going to connect every aspect of the supply chain . . . you'll know exactly where everything is at all times," said Magel. "But anytime you talk about a chain, the [saying] goes 'you're only as strong as your weakest link.'" Throughout the supply chain's various touchpoints and partners, if one point is off, the whole chain could be thrown off.
Finally, this data and technology should feed into a partnership—a shared risk model—as part of the discussion with vendors and suppliers. It's not just about price anymore, Magel asserted. It's more about being willing to share with one another—and insisting on that visibility with customers, retailers and buyers.
The question then becomes, what data can be shared to allow for more efficient and effective operations? If your partners continue to drive you for price and margins, you must receive relevant, actionable data as rapidly as possible to absorb it and put it to use.
With these measures in place, Magel said the marketplace should see exponential growth of data analytics, business intelligence and machine learning. "Those are very robust technologies, but they all depend on a clean set of data."
Amezcua stated that data, digitization and automation are critical components of efficiency throughout the supply chain. "To be able to scan a work order that auto-populates all the settings and data for the operator reduces the amount of downtime, which allows for more flexibility and smaller runs, all without sacrificing quality. That will help us respond to the market faster and be more flexible to requirements."
Data is key to improving the manufacturing processes that Amezcua discussed. In terms of productivity in the sewing room, Magel offered that adopting shop floor control (SFC) systems allows factories to collect useful data at each workstation. SFC can gather information and drive improved productivity throughout the production environment. Then machine learning can help automate some of the processes, reduce human error and provide predictive analyses that increase productivity and efficiency.
Magel added that as retailers receive more and more data from their suppliers, they will become more open to conversations that will help drive down prices, shorten lead times and improve quality. That goes for bricks-and-mortar and eCommerce retailers.
Future-forward Fashion
Futureproof fashion and apparel production involves these elements and much more. To close the panel, Magel reiterated that building and maintaining a more robust, profitable partnership includes a fully connected supply chain and sharing relevant data. When suppliers have the data and key performance indicators in place—and bring those discussions into partnership negotiations—retailers and other supply chain partners will be more open to connected systems.
Amezcua stated that digitization of the supply chain has not been fully realized. But he sees a future where such amalgamation of information will flow from the end customer all the way back to the factory and raw material suppliers in real time to improve efficiency, increase speed and reduce waste.
Is your apparel, footwear or other sewn product manufacturing supply chain fully digitized? Wherever you are on your journey, you can get expert insights, best practices and real-world case studies from CGS's 2021 Supply Chain Trends and Technology report.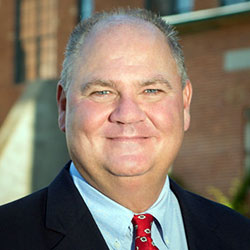 Devin Steele is founder and publisher of U.S.-based eTextileCommunications.com, The Voice of the U.S. Textile industry, which covers the entire value chain of the textile, apparel and sewn products industry. A graduate of N.C. with a degree in English, he has covered the textile industry for more than 25 years and keeps one hand on the keyboard and the other on the pulse of this vibrant, amazing manufacturing sector.