Distributors and the Future of Channel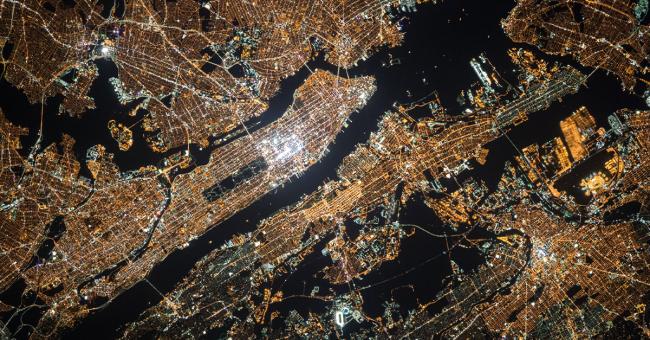 For nearly four decades, distributors have been a core part of the tiered distribution system that's powered growth in the technology industry. While its 2013 definition may be overdue for an update, TechTarget defines a distributor as "an intermediary entity between the producer of a product and another entity in the distribution channel or supply chain, such as a retailer, a value-added reseller (VAR), or a system integrator (SI). The distributor performs some of the same functions that a wholesaler does but generally takes a more active role."
That definition reasonably sums up how distributors function, starting from the early days of personal computers to client/server networking, office productivity and collaboration through to mobile computing and even the first two decades of cloud computing. The way people, including mid-market businesses, research and make purchase decisions, however, changed dramatically in the years leading up to the pandemic and even more so in recent months.
Buyer preferences now strongly favor a low-touch or touchless sales process, exemplified by subscription-driven business models and product-led growth (PLG). Entirely new categories of partners have emerged that supplement and displace traditional transacting channel partners. These massive changes have fundamentally changed and disrupted the role of technology distributors.
 
Distributor Disruption Continues
In the "Ecosystem Orchestration – The Key to Unlocking Growth in Your Mid-Market Strategy" webinar, Doug Stephen, President of CGS's Channel Services, and guest speaker Principal Analyst Jay McBain from Forrester Group looked at the new complexity that's emerged in how mid-market technology is marketed, sold, installed and supported. They also analyzed why human orchestration will play such a central role going forward.
Borrowing from an analogy of a nine-inning baseball game, Principal Analyst McBain states that the technology industry is in the "very early innings of this long baseball game of dramatic change in ecosystems, which is why especially early on, there's a strong need for a human element, human orchestration."
For context on the extent of these dramatic changes, as well as what's ahead in the current decade, and why the volume will overwhelm today's people-centric processes, Principal Analyst McBain points to the number of independent software vendors (ISVs). "10 years ago, there were 10,000 ISVs. Today there are 175,000. 10 years from now, there are going to be 1 million."
This complexity implies the possibility of distributors radically reinventing their business models to reign in both transacting and non-transacting channel partners. Continued distributor disruption, though, seems a far more likely scenario. Here's why:
 
The Human Orchestration that Vendors Need
Consider a channel-focused security information and event management (SIEM) vendor. The vendor needs partners—both integrators and ISVs—to access the right end clients. Unfortunately, the coordination, or orchestration, needed to make this happen is no simple feat.
What's needed from the vendor's channel sales rep?
Identify the ISV that's a good fit.
Ensure agreement with the technical people on both teams.
Evaluate the go-to-market strategy to ensure sufficient cohesion.
Align the ISV sales rep with a partner sales rep that will be available to perform the transaction because the ISV will not (more on this below).
Loop in the proper systems architects and other IT stakeholders to address more technical questions.
Manage the proof-of-concept project while still coordinating the human parts orchestrated together.
While the human orchestration may seem like a matchmaker function at inception, the complexity and ongoing need throughout the buying cycle requires a much deeper level of involvement from the vendor's human orchestrator.
Vendor's channel sales reps, most commonly referred to as channel account managers (CAMs), are super-busy; however, somebody must ensure that all of this human orchestration successfully pushes the deal over the finish line to be the glue that holds the deal together from selection through completion.
 
Getting in Early to Attract the Right Prospects
With massive changes in buyer preferences, the channel partners that get in early influence the buyers 80 to 90 percent of the time. How do partners get in early?
Appear on magazine covers
Publish eBooks
Speak at industry events
Sit on association boards
 
Why Non-Transacting Partners Don't Engage with Technology Distributors
Most non-traditional, non-transacting partners won't, as Principal Analyst McBain explains, "ever stick around long enough until money changes hands. They have a different business model: affiliates, advocates, influencers, ambassadors and alliances. They go by many different names and have other ways to make money."
These non-transacting partners could be:
Accountants trying to sell audit, taxation and accounting services
Digital agencies trying to sell creative and concierge services
Integration partners
Security partners
The non-transacting partners don't look at traditional product reselling profit margins, so there's no need for a relationship with a traditional technology distributor. The non-transacting partners are keenly aware of changes in buyer behavior and know that they have to get in early as well to earn their downstream revenue opportunity. On a very superficial level, the non-transacting partner may look like a referral partner that's collecting referral fees or finder's fees from the vendor. Most non-transacting partners want to look unbiased to the client, so they don't want to collect dollars from product reselling.
 
Why ISVs Are Often Essentially Forbidden from Having Distributor Relationships
Drawing on his seven years leading a channel-focused SaaS startup, Principal Analyst McBain shared another dynamic that precludes ISVs from traditional reselling: their boards of directors. "Your board wants you to stay pure SaaS. So, they (ISVs) are not looking for any margin—front- or back-end rebates or customer market development funds (MDFs)—because it is not pure to the model. ISVs are motivated and incentivized differently. They have their own reasons for helping you that don't align specifically with money for the transaction, so, you have to fund them differently, as well."
With a traditional transacting partner, the kind with close, decades-long distributor relationships, you have a wholesale vs. retail spread, and a gross vs. net difference, to fund the profit margins for the transacting partners.
How do you incentivize the non-transacting partner that helps you get the customer to the table? To do so, vendors now need capital dollars, which requires winning over your own CFO and board of directors, while successfully competing for those dollars with your own direct sales team and marketing team.
As non-traditional, non-transacting ecosystem partners continue to exert tremendous influence over technology buyers, channel teams must find ways to fund these programs that don't flow through their traditional technology distributors. Navigating these sales opportunities requires lots of multi-party communication, known as human orchestration.
Learn more about why distributors continue to be disrupted and how human orchestrators are the new distributors. Watch the webinar recording, "Ecosystem Orchestration – The Key to Unlocking Growth in Your Mid-Market Strategy."