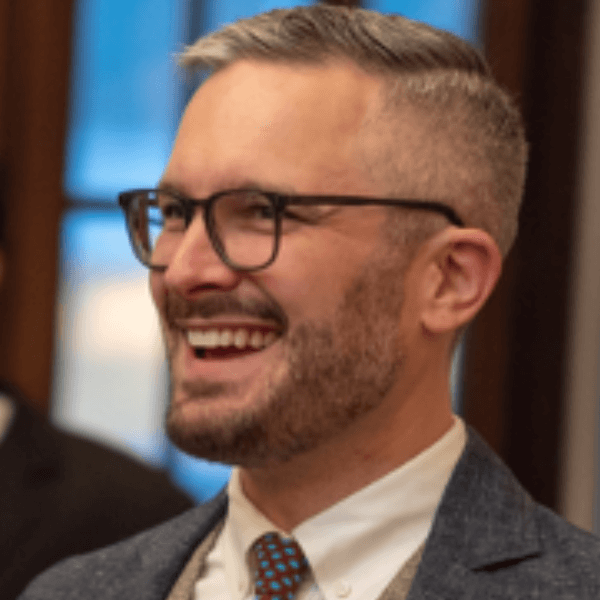 Richard Wright is an investor, startup entrepreneur and former management consultant. He has earned a law degree from Columbia and a Master's in international finance from Tufts. He also holds a B.S. in Math from Yale.
Executive Prediction: The Future of L&D - More Important, More Flexible, and More Data-Oriented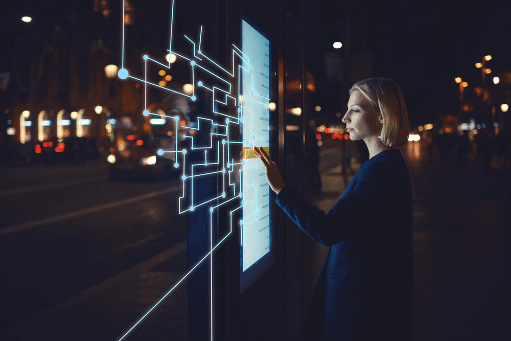 The workplace is changing dramatically, driven by shifts in technology and society. These changes will impact Learning and Development teams in fundamental ways, both in terms of how those teams do their jobs and in terms of the value-add those teams bring to their companies. Three trends, each of which is already in progress, will have especially profound implications for the future of L&D: the shift away from recruiting and toward reskilling; the increasingly fragmented nature of the physical workplace; and the growing primacy of data in corporate decision making.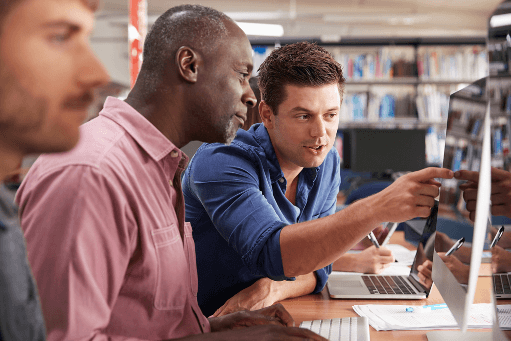 Reskilling is the New Recruiting
The US faces an acute shortage of skilled workers, especially in technical fields like software engineering. Long term indicators – college graduation rates, demographics, immigration, etc. – tell us that this shortage will not go away any time soon. The near-term future of work will be one in which workers generally, and especially technical workers with particular skillsets, will be in consistently short supply. That dynamic will have profound implications for L&D teams, greatly enhancing the role that L&D plays within companies and changing the nature of what L&D professionals must bring to their teams.
How severe is the recruiting shortage that American companies face? At the highest level, all US businesses must contend with an unemployment rate at its lowest point since the mid-1960s. Deloitte has found that between 2018 and 2028, 2.4m manufacturing jobs in the US will go unfilled, and that 82% of executives currently report a shortage of qualified technical talent.
US unemployment rate, seasonally adjusted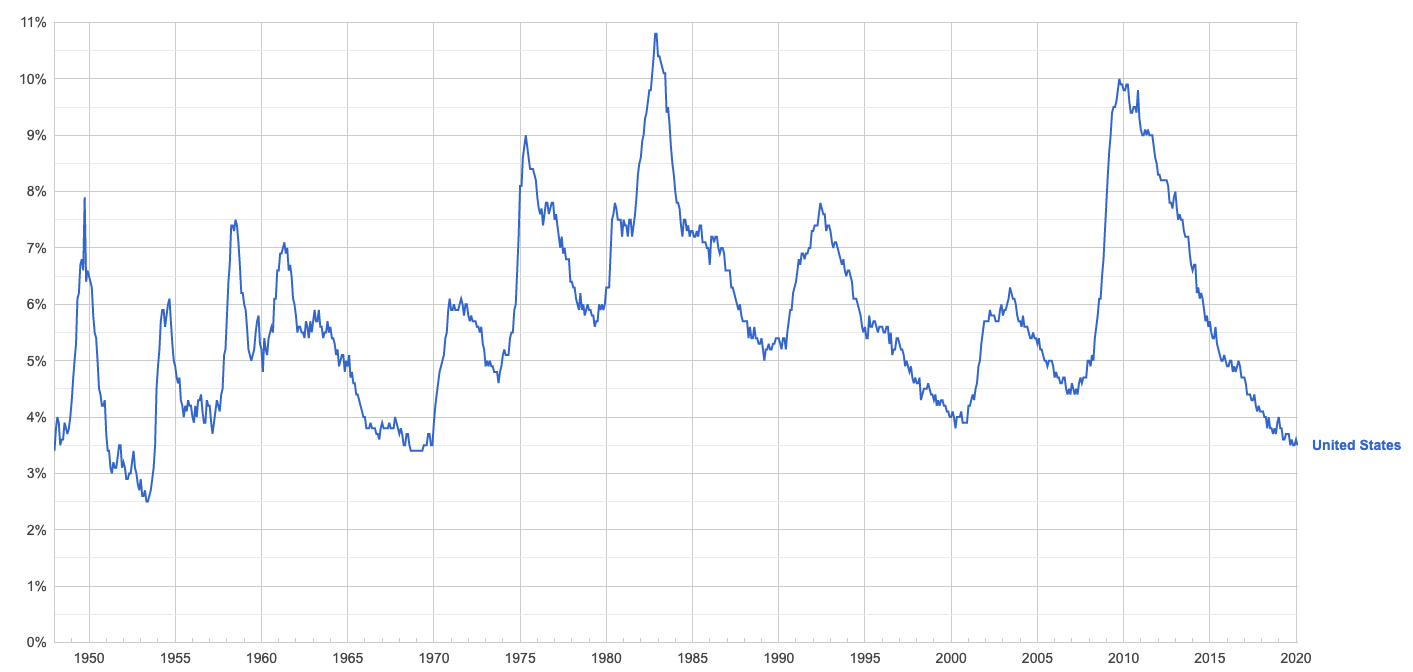 But if we dig a bit deeper, the true severity of the problem faced by certain segments of the economy becomes clear. Among firms who hire electrical engineers, 60% say that they have difficulty filling those positions. The talent shortage is perhaps most acute in software development, where roughly 120,000 new job openings are created each year, with only 40,000 freshly minted bachelor degrees to fill those roles. As a result of these dynamics, 57% of software developers have 5 or fewer years of experience coding professionally.
In the face of a recruiting pipeline that is often little more than a trickle, L&D teams are increasingly being asked to fill the gap. In an environment where skilled workers are ever more difficult to attract, C-suite executives will find that skill gaps can be more easily and more economically addressed by upskilling existing employees rather than by hiring new ones. Deloitte notes that:
"Organizations should look much more strategically at moving current employees into available opportunities across the enterprise… Studies show that reskilling an internal hire (such as teaching a math major to code) may take a year or so, but it can be done for as little as one-sixth the cost of hiring an external candidate."
In short, reskilling is the new recruiting. This is already true for a number of companies, and that number will only grow as today's labor shortages persist over the coming years and decades.
What does that mean for L&D? First and foremost, Learning and Development teams of the near future will occupy even more central roles in companies' operations than they do today. When a CEO identifies a strategic imperative that requires new skillsets, the first stop may no longer be the recruiting department, but rather the L&D team. Businesses must evolve quickly to survive, and the only path to doing so in the future is likely to run straight through Learning and Development.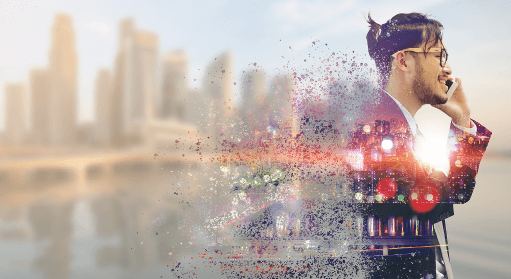 The Fragmented Future
Workers of the past would hardly recognize the workplace of today, let alone the workplace of the future. Gone are the days in which every employee at a given firm showed up to the home office promptly at 9am, put in 8 hours in the same physical location day in and day out, and then went home for the evening. Today's workforce is remote, mobile, on-demand, and gig-based.
As of 2018, there were nearly 5 million American "digital nomads" (people who work entirely remotely and travel around the world, living wherever they please), with 17 million Americans aspiring to be digital nomads in the future.  While full-time nomads may be at the extreme of the workplace fragmentation trend, 83% of US businesses today offer at least some flexible workspace policies, and 80% of today's workers would turn down a job that didn't offer any remote work options. Upwork, which matches gig workers to jobs, projects that 73% of all corporate teams will have remote workers by 2028. Fragmentation is the future of work.
This shift away from a monolithic home base is already impacting L&D teams and will continue to drive to drive fundamental change both in how L&D is conducted and what L&D brings to the table.
Most obviously, learning and development activities themselves will increasingly be conducted in remote formats: Zoom conference calls, online seminars, mobile training apps, and even podcasts. As virtual and augmented reality technology becomes more widespread, a growing share of trainings will be conducted using these methods, especially for physical skillsets like manufacturing.
But the changes will go beyond how L&D is conducted and will deeply affect the content that L&D teams bring to the organization. For a remote workforce to function effectively, employees must unlearn a number of behaviors that make perfect sense in a physically unified workplace, but which are counterproductive in a remote work environment. Communication skills; techniques for conducting effective remote meetings; ways to maintain both company culture and meaningful personal bonds with teammates who live thousands of miles away – these topics will become increasingly important for a broad swath of companies. The only way for C-level leaders to effectively bring those competencies into their organizations will be via the Learning and Development team.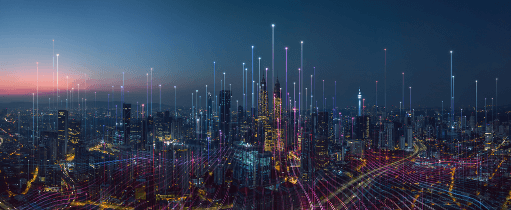 Data, Data Everywhere
The future of work will be one in which data plays a pivotal role.
Between 2016 and 2018, the amount of data created was 9 times greater than the sum total of all data created by humankind before 2016 (think about that for a second… it's truly mind-boggling). All of that data creates an immense business opportunity – if it can be utilized effectively. As Peter Sondergaard, an SVP at Gartner Research, put it back in 2011: "Information is the oil of the 21st century, and analytics is the combustion engine."
Simply pouring terabytes of new information into existing business processes won't yield better outcomes. For data to be useful, it must be analyzed, effectively understood, and incorporated into the organization that wields it. That requires people – people with strong data skills.
In his pivotal book The Science of Successful Organizational Change, Paul Gibbons pointed out that "the human side of analytics is the biggest challenge to implementing big data." This will prove to be a crucial insight for the L&D leaders of the future, especially given the shortfall in workers with technical academic backgrounds already noted above. More and more employees will need a basic fluency in data, metrics, and analysis. And although tools like Tableau are helping to make analytics accessible to less technically-minded workers (generating over a billion dollars in annual revenue), L&D teams will have to take a leading role in ensuring that personnel who have never before thought about quantitative metrics become skilled at delivering quantifiable outcomes. Those L&D leaders who develop the most effective means of teaching non-technical audiences to utilize data in impactful ways will generate tremendous advantages for their organizations.
Data will also impact L&D teams of the future in ways beyond the content that L&D teams bring to their organizations. Learning and Development itself will increasingly be a data-driven activity, where the impacts of upskilling and training programs are routinely examined under the analytical microscope. L&D activities that generate measurably positive results will remain in use, while those that do not will fall by the wayside.
The future of L&D within the corporate landscape is certainly bright. Learning and Development will increasingly dictate a company's success in a fragmented and highly competitive labor market where data fluency is prized as never before. As a result, corporate leaders will need to partner with their L&D teams even more closely than they have in the past; C-suite executives who fail to understand the criticality of L&D in the future will lose the arms race for talent, only to watch as their competitors pass them by. While L&D has always been a crucial function, the discipline's true halcyon days seem to be just ahead.
---
RESOURCES
https://www2.deloitte.com/us/en/pages/manufacturing/articles/future-of-manufacturing-skills-gap-study.html?id=us:2el:3pr:skillgap18:awa:er:111418
https://semiengineering.com/engineering-talent-shortage-now-top-risk-factor/
Source: Bureau of Labor Statistics, via Google. https://www.google.com/publicdata/explore?ds=z1ebjpgk2654c1_&met_y=unemployment_rate&idim=country:US&fdim_y=seasonality:S&hl=en&dl=en
https://semiengineering.com/engineering-talent-shortage-now-top-risk-factor/
https://ncube.com/blog/software-engineer-shortag
https://www2.deloitte.com/content/dam/Deloitte/cz/Documents/human-capital/cz-hc-trends-reinvent-with-human-focus.pdf
https://www.mbopartners.com/state-of-independence/research-trends-digital-nomads
https://www.upwork.com/press/2019/03/05/third-annual-future-workforce-report/
https://www.forbes.com/sites/bernardmarr/2018/05/21/how-much-data-do-we-create-every-day-the-mind-blowing-stats-everyone-should-read/#6efbd9860ba9
https://dzone.com/articles/how-an-api-in-a-box-can-deliver-data-analytics-nir
https://www.goodreads.com/quotes/5782828-the-human-side-of-analytics-is-the-biggest-challenge-to
https://www.owler.com/company/tableau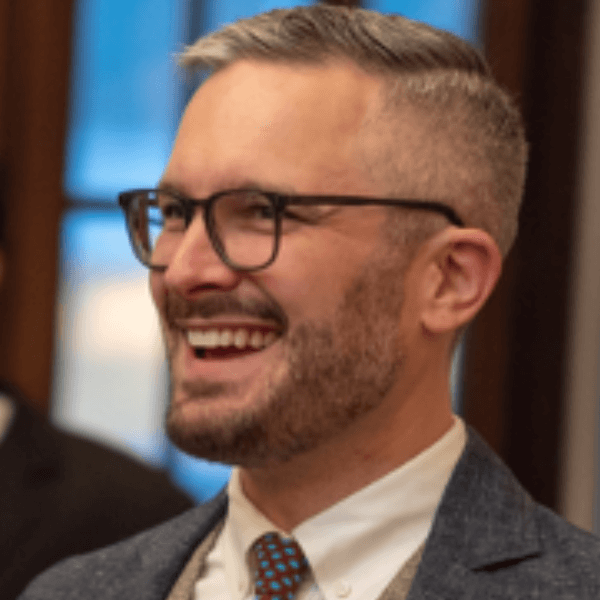 Richard Wright is an investor, startup entrepreneur and former management consultant. He has earned a law degree from Columbia and a Master's in international finance from Tufts. He also holds a B.S. in Math from Yale.