Experiential Learning Becomes a Reality for L&D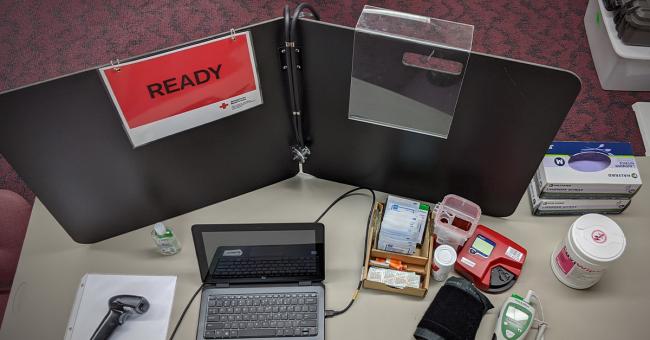 As the world becomes more digital, connected and immersive, L&D teams also now have more access to technologies like augmented reality/virtual reality/mixed reality (AR/VR/MR) that facilitate more experiential learning, including for remote workers.
What is experiential learning?
"It's a learning process initiated by a concrete experience, which demands reflection, review and perspective-taking about the experience; then abstract thinking to reach conclusions and conceptualize the meaning of the experience; leading to a decision to act, engaging in active experimentation or trying out what you've learned," explains the Institute for Experiential Learning.
In other words, experiential learning generally involves at least some aspect of learning by doing, which can be used in ways ranging from training technicians on equipment maintenance, to putting customer service employees through realistic customer-facing interactions. In-person training sessions can be used for some types of experiential learning, but L&D leaders also increasingly see the benefits of tools like AR/VR/MR, especially if they want to scale learning, streamline learning so that there is a common approach regardless of location and support global teams.
These new technologies aren't just theoretical. Instead, L&D leaders are increasingly putting them to use, particularly as the pandemic has led to the rise of new workforce models
In fact, 46 percent of L&D professionals surveyed for our Enterprise Learning 2022 Annual Report say they plan to adopt emerging technologies like AR/VR/MR into learning, training and collaboration programs by the end of 2022. And 14 percent have already jumped in.
 
Virtual Training for the Red Cross
As one example of how organizations are using new technologies to facilitate experiential learning, consider how the American Red Cross has implemented simulated training for phlebotomists (those who draw blood).
Working with CGS, the Red Cross put a plan in place to reduce travel time and costs without negatively affecting training quality. So, the Red Cross started using CGS's TeamworkAR™ platform and content, along with technology like Oculus Quest VR headsets, to put together hands-on, digital instruction for 3,400 phlebotomists in the first year of the program—a number 70 percent above target.
 
Even without being in a regular classroom, phlebotomists could see, feel and practice blood collection. Plus, using these experiential technologies has helped the Red Cross improve ramp-up time by 75 percent, which was important for meeting the challenges of pandemic-related staffing shortages.
 
Enabling Remote Repairs
Another example of experiential learning can be seen at Toshiba Global Commerce Solutions (TCGS), a subsidiary of Toshiba TEC Corporation, which provides POS solutions to retail businesses. To provide technicians with the ability to gain hands-on yet remote experience, Toshiba worked with CGS to incorporate AR into its learning program.
With this experiential technology, technicians learn repair processes and get accustomed to working with large equipment, even when not in a traditional classroom or traveling to a central location. Anytime, anywhere training has enabled Toshiba to gain flexibility in its training program and reduce travel needs, while also seeing positive results in KPIs, such as repair times.
These new technologies also align with emerging customer service trends. Technicians can not only learn how to make repairs through training programs that use AR/VR/MR, but also can increasingly directly serve clients with at-home customer support using these technologies. For example, a separate CGS survey finds that 42 percent of US consumers are interested in getting expert-guided AR support for repairs. And 34 percent would rather use AR for assistance rather than mailing an item in for repairs.
 
Engaging Employees
Overall, new technologies are becoming more of a reality in terms of helping employees get hands-on experience, wherever they're located. That's important not only to reduce travel costs, for example, but also to help employees get comfortable with new innovations.
Across all demographics, technology/tools is the top area of training skills that employees want, according to another survey we conducted to examine what's behind the Great Resignation. And that's not skewed by employees who have been in the workforce for longer periods. In fact, Millennials are the most likely generation to say they want training in this area. Meanwhile, following pay/benefits, flexibility is the top factor for employees who are deciding whether to stay at their current jobs or consider new ones.
So, incorporating new technologies like mixed reality into L&D could help employees feel like they're getting better training about technology, while also tapping into their desire for flexibility by enabling remote learning. Meanwhile, the experiential learning programs can help employees gain new skills that could potentially help them feel more satisfied with their current employers, rather than looking to advance their learning at new companies.
Additionally, these new ways of learning can often be more effective. A PwC study finds VR learners train 4X faster than they do in classrooms, and they are then 275 percent more confident to apply the skills they've learned.
Want to learn more about how L&D professionals can leverage emerging tech and improve L&D as a whole? Take a look at our full Enterprise Learning 2022 Annual Report.