Financial Services: The Case for Outsourcing Customer Services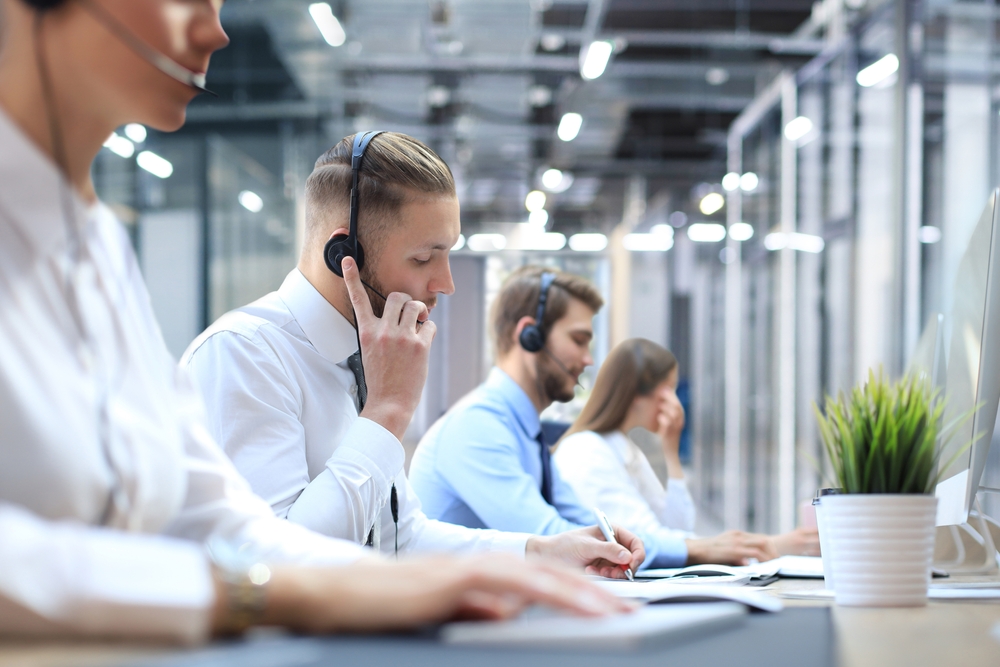 Outsourcing contact center operations has been a largely accepted practice for many industries in today's day and age. Scaling up customer service support, bolstering the customer experience while focusing on other core areas such as production, sales, and distribution, and gaining flexibility while extending hours of customer service just makes sense for many companies. But financial services companies in Chile – traditionally innovators when it comes to technology - have been late adopters of outsourcing. Why?
"The reason that today much of the financial industry services is in house is that until recently there were no solutions in which data could safely flow between the company and outsourced services. But the fact that technology has advanced tremendously and cybersecurity is largely covered, allows us to provide these services to financial entities in both commercial processes – insurance and other sales, fidelity programs - as well as technical processes," says Pablo Rossel, CEO of CGS Chile. "We see significant space to develop in the client services industry there."
So much so, in fact, that CGS is seeing 30-40% growth per year in financial industry customers. Today various companies in the sector have begun to work with CGS, from commercial (sales and customer support) to technical operations and services. Currently, the company provides sales services for life insurance, car insurance, accident insurance, loyalty programs, and unemployment insurance. CGS' Chile office manages more than 3000 operations a month, handling more than CLP 5 billion (USD $5.6 million) in transactions a month in commercial operations including the sale of credit and consumer loans, donation collection campaigns and customer capture programs.
"We have developed a significant relationship with our financial services clients where we are increasingly working with them and gaining more space in their operations," notes Rossel. "This goes hand in hand with the technological process in which we've invested significantly, in cybersecurity which is a huge deal, and in software." On a global level, the company employs the European Union's General Data Protection Regulation (GDPR) regarding Personally Identifiable Information (PII) as well as the Payment Card Industry Data Security Standard (PCI DSS), formed by the largest credit and debit card issuers to secure transactions against data theft and fraud. Further, CGS performs SOC 1 assessments for internal control over financial reporting and SOC 2 audits on controls related to the security, availability, processing integrity, confidentiality, and privacy of the data handled, and it is undergoing additional certification for establishing, implementing, maintaining and continually improving its information security management system.
At the same time, there are other issues that have financial industry clients now looking to outsource their customer service area: surging demand, increasing competition, and customer experience as a differentiator.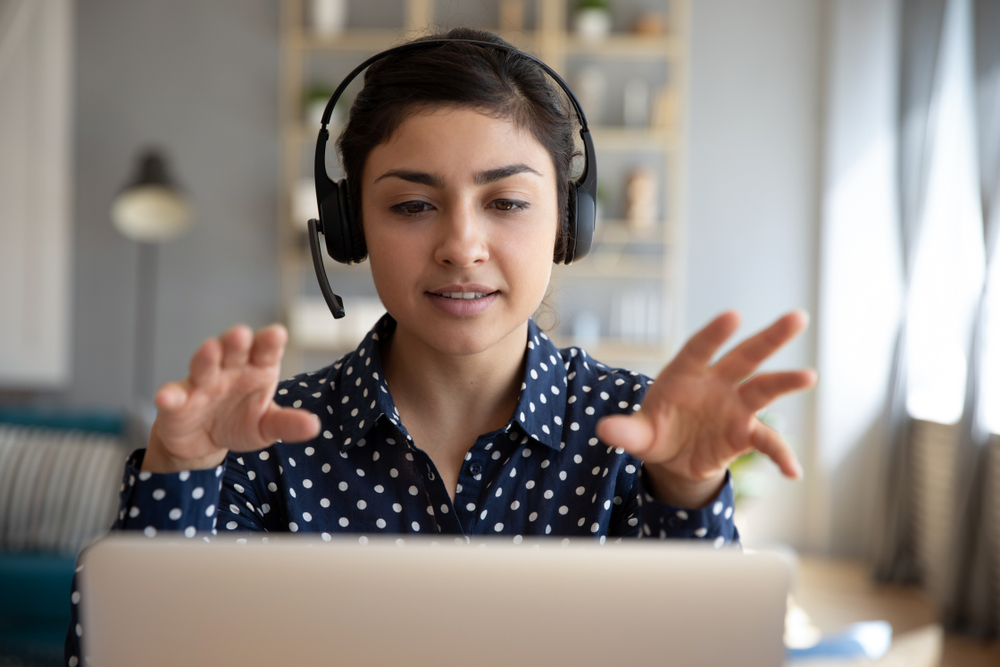 DEMAND
The volume of financial services providers' interaction with customers has increased considerably. Previously, the only way a customer had to contact a company was by calling an 800 number or to physically visit the office, branch or customer service center. Today there are many additional channels, including chat, social media, and email, through which the customer can interact with the company. When the Covid-19 pandemic is added to the equation - where people tended to shelter at home and shy away from enclosed public spaces, preferring instead to consume services digitally – customer service demand skyrocketed. According to a recent Salesforce report, 59% of customers surveyed said that the pandemic raised their expectations of customer service.
Meanwhile, in the legal sphere, customers are more empowered. Consumer protection laws have become much stronger in each country, and there are increasingly more rules that favor the consumer whereby the company is required to respond to a customer inquiry or complaint within a certain amount of time and in a certain way.
While the volume of customer interactions has increased exponentially, technology, automation, and artificial intelligence play a significant role in addressing the first layer of attention. When a customer needs to change a password or perform some other simple process, the requirement can be addressed by automation as a person attending at the call center does not offer much added value.
It is when the requirement is more complex that a robust customer experience service comes into play. According to a survey performed by CGS in its report "2022 BPO and Customer Care Dynamics: Serving the Customer in an Increasingly Complex World," nearly half of customers want to speak with an empathetic customer service agent, with 75% of U.S. customers more likely to be loyal when a company delivers a personalized customer service experience.
It is in this space that CGS excels. Today, the future of your business rests in the best experience you can provide your customers. "More than just the customer experience, CGS believes in the human experience. This is a global experience that goes beyond your product or service, with tailor-made experiences so that your business has the future you seek, with the best people and the best technology, with customer satisfaction as the focus," Rossel says.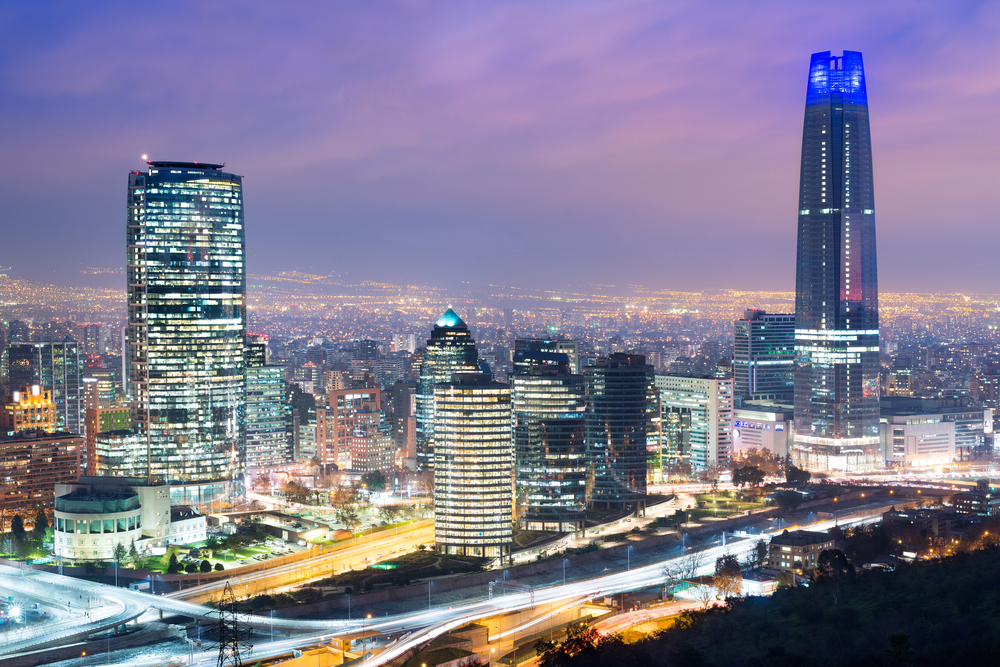 COMPETITION
According to Rossel, Chile has always been a laboratory in the Latin American context. He draws a parallel between the financial services industry and the telecommunications industry: "Years ago, the opening up of bandwidth and frequencies attracted many multinational players to Chile and today that's why the country has much better infrastructure connectivity when compared to the rest of Latin America, which in turn today has allowed for telework. A similar phenomenon is now happening in the financial sector," he notes. "For many years there was a monopoly in payment means, but the law changed and today there is a significant market opening. The same is happening with financial portability where customers can easily take their mortgage, investments and consumer loans to another bank. People are increasingly interacting with banks, just about everyone has a mortgage, consumer credit or some type of debt. So I think outsourcing processes are going to grow significantly and the players that will excel in this space are those that have the technological and cybersecurity structures in place to run the business more efficiently."
Many companies are developing financial solutions: several retail firms offer credit cards, the supermarket chain Lider (owned by Walmart) has associated with Bci Bank, retail holding Cencosud has joined with Scotiabank, Sky Airlines with Banco de Chile and Latam Airlines with Santander, just to give a few examples. There are industries such as the automotive industry that work with credit, where banks do not yet have a significant presence. As such, the financial industry is becoming an important operator and is expected to continue growing when it comes to customer service. Further, considering that the maximum percentage rate that can be charged for a loan reaches 25-30% a year, there is still a significant amount of space to generate customer movement.
With such dynamism, the fintech industry is now taking advantage of that space, not just in offering creative solutions, but focusing on customer service. According to the third edition of the study "Fintech in Latin America and the Caribbean: A Consolidated Ecosystem for Recovery," published by the Inter-American Development Bank (IDB), IDB Invest and Finnovista, the fintech ecosystem in Latin America and the Caribbean has experienced rapid growth, being able to get established as a key actor in meeting financial consumers' demands throughout the region. The number of fintech platforms in Latin America reached 2,482 in 2021, jumping 112% from 2018 to 2021 and representing nearly a quarter of fintech platforms globally.
"People give their business to companies that serve them and where they feel listened to, not to ones where they feel ignored. Every day, the financial industry is requiring more and better customer service. The company that wins in this competition is the one that provides the best customer service," says Rossel.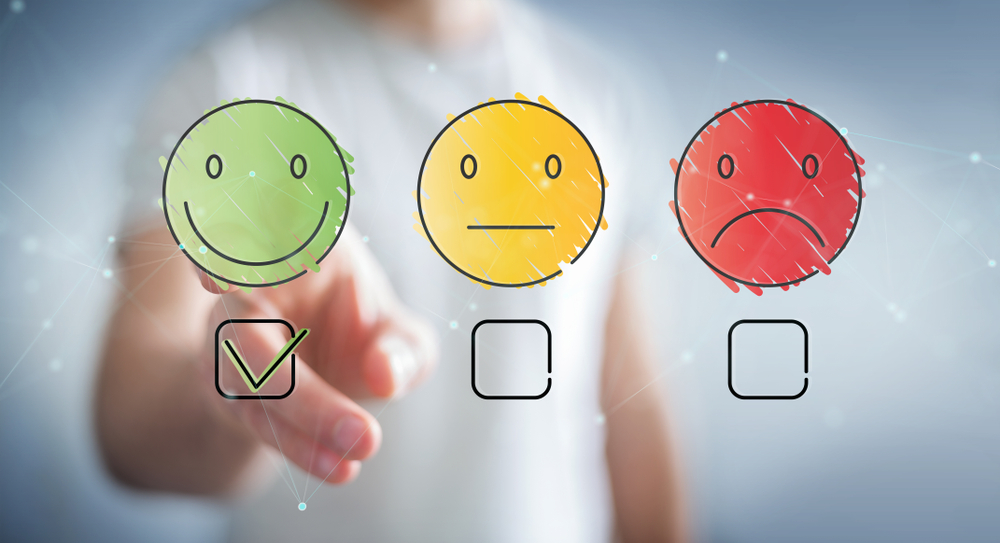 DIFFERENTIATOR
On a commercial level, companies have come to understand that the epicenter of their business has to do with client satisfaction, so they are putting a lot of resources towards interacting with their customers. Today, a company that fails to keep an open line of communication with its customers will lose those customers to the competition. In an increasingly competitive market, the struggle is not just winning new clients but also maintaining existing customers and avoiding churn takes on increasing importance.
Salesforce Research has found that 80% of customers now consider the experience that a company provides is as important as its products and services. Research by American Express even found that 86% of customers are willing to pay more for a better experience. On the other side of the equation, other studies suggest that as much as 50% of customers will take their business elsewhere after just one bad experience. In summary, customer experience is set to be the number one brand differentiator in coming years. Companies that are able to successfully implement a customer experience strategy achieve higher customer satisfaction rates, reduce customer churn and increase revenues. Customer experience is overtaking price and product as a key differentiator as personalized, real-time attention and quick issue resolution become critical to strengthening customer trust and loyalty.
Customer service is not necessarily limited to just handling a bank transaction. According to Rossel, "CGS has a number of banks and financial services as customers. We provided training for new users of a bank's platform for businesses, in which they can access payroll, VAT payments and payments to suppliers where the operations can be more complex than just accessing a personal bank account to make a transfer. We also offer other services such as back office where all of the services are outsourced."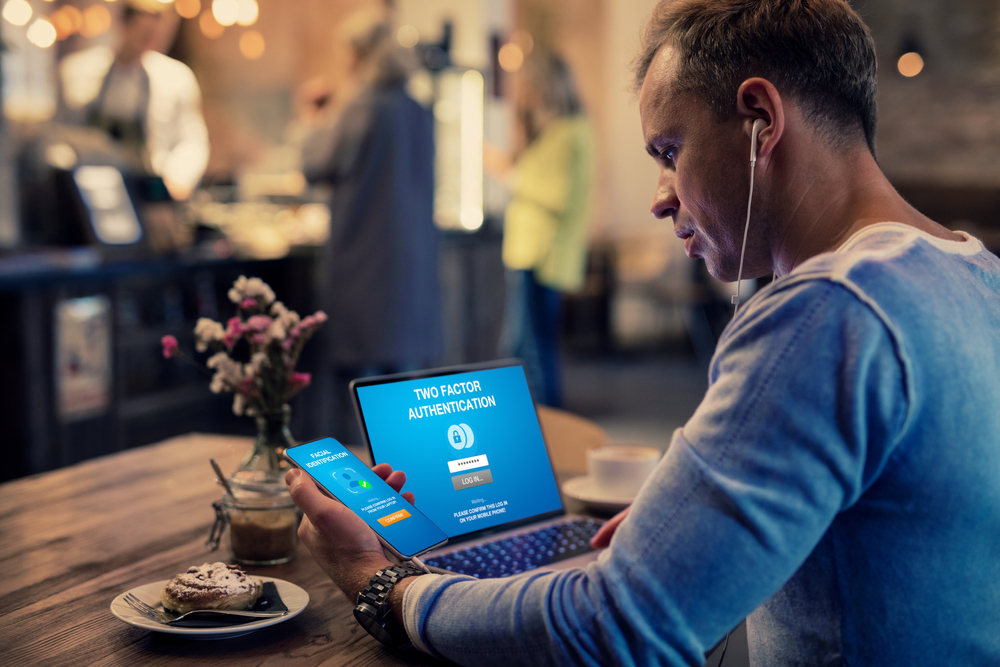 DOUBLING DOWN ON SECURITY
While there may be several explanations for financial services being won over by business process outsourcing (BPO), the issue of IT security remains tremendously important. "Banks are extremely protective of their data; it is one of their most important assets. But banks will increasingly expand their retail interaction with customers, and that requires solutions that can respond to those requirements," notes Rossel. "So far they've done well in keeping their customers satisfied, but volumes are increasing and outsourcing of some of those services will make more and more sense. Today this can be done – technology is at the level where banks can be reassured that their data will be used only for the purposes for which they want it to be used. Today in the US for example, CGS has more than 300 people working for Dell Financial Services for customers to be able to finance the purchase of a computer."
The IT team's goal is to put potential customer service outsourcing clients at ease when it comes to security and providing the clients with all the information they may need to make a correct decision, according to Eduardo Alvear, IT Manager at CGS Chile.
To begin with, the outsourcing client's cybersecurity team can benefit from a complete cybersecurity assessment: including a full review of procedures, policies and infrastructure, how critical infrastructure is handled, where the information is stored and how it is stored, how data traffic is handled, and how safe processes are ensured.
"Today we at CGS have a robust security infrastructure and are well protected when it comes to cybersecurity," says Rossel. "The systems are monitored 24-7, 365 days of the year, so that we can immediately know if there is any type of intrusion. Twenty-four hours a day, the security operations center [SOC] knows if an executive has downloaded information that he shouldn't, or has infringed the threshold for information download, and all of that information is sent to the security team."
CGS also has a software called ServiceNow where all the security events in the company are registered and processed via a workflow service ticket, raising the flag, assigning a responsible person, follow-up and resolution, which is scaled up if the event is not resolved in the time assigned.
In terms of cybersecurity tools, all of the company's security perimeter is isolated, with Open DNS software to identify all internet traffic, which is where most of the contamination originates. It identifies which traffic is vulnerable and when there is improper traffic, it blocks the remote access to protect company endpoints. This software is also installed in the computer systems of employees working from home, so it protects the traffic even if there is an independent internet supplier. All that is configured within the CGS work environment is secured.
CGS also works with cybersecurity companies like CrowdStrike, ranked in Gartner's Magic Quadrant of leaders, while Qualis identifies the vulnerabilities that workstations may have to immediately alert the security team and if necessary, isolates the computer until the team reviews it, and the SOC determines it is safe to operate or needs to be reformatted completely.
Meanwhile, other software monitors all of the company's internal hardware such as switches and routers. Firewalls monitor the status of the networks and immediately sends messages if there is a failure. All access from the internet to the interior of the company, goes through a software filter layer.
CGS also makes a concerted effort at empowering its workforce. It has more than 50 policies when it comes to information security - written documents available on One Drive. Further, "all employees of our company, when they begin their jobs, take an awareness class regarding information security and they must pass a test at the end of that class. Our security team ensures that this class is up to date and that everyone who enters the company gets that training," says Alvear. "We also do quarterly phishing tests that simulate compromised email systems and register those who have taken the bait and fallen into the trap to then re-evangelize them regarding IT security."
In summary, outsourcing is a strategic decision, based on business objectives, geographic location, customer needs, financial goals and technology assets. Companies will continue to consider outsourcing as part of their long-term strategy while looking for a partner that positively represents their brand while seamlessly serving their customer base. While the financial services industry today has most of its services in-house, it is starting to realize the benefits effective outsourcing offers: better customer service, operational efficiency, increased security and faster transactions.
ABOUT CGS
CGS is a leading global provider of business applications, enterprise learning and outsourcing services that support clients' most fundamental business activities. Our agents handle 100M plus customer interactions per year in more than 28 languages.
With optimized call center resources to serve global clients, CGS offers a unique hybrid approach through automation and live agents whether remote or in its contact centers located in North America, Latin America, Europe, Asia and the Middle East. Its AI-enriched chatbot and robotic process automation (RPA) technologies complement the customer support services provided by thousands of multilingual call center agents.
CGS supports many of the world's industry-leading global brands in retail, hospitality, healthcare, technology, financial and telecom industries. The company's innovative, scalable and flexible business process outsourcing (BPO) solutions include technical and customer support, telesales, channel enablement and back-office support.