Five Emerging ERP and Supply Chain Trends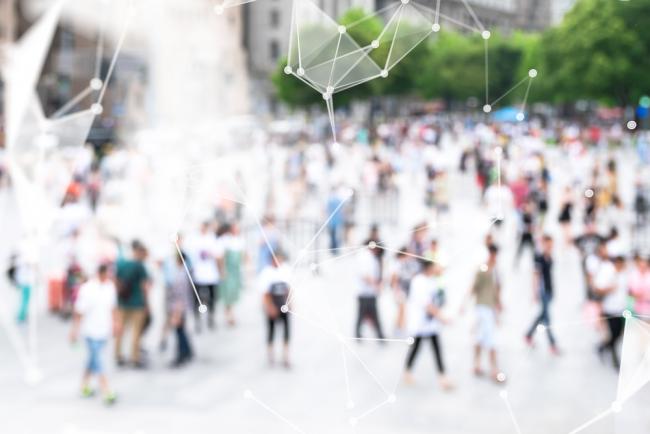 The apparel, fashion and retail industries have seen a lot of change over the past couple of years. Retail giants that at one time seemed timeless have shuttered their operations, while fresh, new technologies have continued to surface and change the landscape of the industry. The consumer mindset has done a complete 360, and the way we shop is completely different than it was just ten years ago. Innovation and disruption go hand-in-hand, and every year CGS conducts a survey of the top leaders in the industry with the purpose of better understanding those challenges. In the 2018 survey, interesting trends emerged about what companies are doing to respond to change, and how they are approaching the growth of their businesses in a way that provides a seamless customer experience. 
Read on to learn more about five emerging supply chain trends. 
1. Efficient Growth 
A notable shift in strategy took place: efficient growth now tops the list of strategic goals. Every company, no matter the industry, highlights growth and cost control as primary objectives. However, few achieve this goal. Neil Stern, a senior partner at McMillan Doolittle, emphasizes making the right choices when setting goals for efficient growth; cutting costs is not enough. "Retailers have been putting plans in place to drive in-store pickup, omnichannel growth, e-commerce expansion and the like. Retailers like Walmart and Nordstrom that have been investing heavily in infrastructure will reap the benefits as customer behavior catches up to technology investment." This is why omnichannel optimization is so important. 
2. Omnichannel Fulfillment Optimization 
The retail industry was turned on its head during the rapid rise and expansion of e-commerce. The brands that survived this revolution have accepted the "new normal" of doing business in an online world. Consumers expect a flawless experience when they interact with brands online and in stores. Ivano Ortis of IDC Europe calls for a "unified customer experience architecture." Customers want to be able to buy a look that they saw on Pinterest without a lot clicking around to different sites. They also expect fast and efficient delivery. A focus on optimization of omnichannel fulfillment provides this and results in happy customers in the short and long term.
Click here
to watch our panel of industry experts discuss omnichannel fulfillment strategies and best practices.  
3. Better Responses to Challenges and Disruptions
As an industry that has faced a mountain of challenges and disruptions, it is no surprise that respondents singled out creating better strategic responses as key to their business improvement plans. Facing roadblocks such as shorter lead times, rapid e-commerce growth, more orders in smaller quantities, and slowed retail store traffic, leaders are making offense a top priority. With this backdrop, the top strategic goals for 2018 we learned from our survey respondents were: 
Respond Better to Challenges and Disruptions
Better Business Intelligence and Analytical Capabilities
Improve Supply Chain Visibility
Increase Speed to Market
Gain Efficiency in Sourcing
Improve Omnichannel Capabilities
Improve Regulatory Compliance 
4. Increased Tech Investment 
92% of the retailers and brands surveyed project that their technology investment budget will increase or remain the same. This sentiment is in line with the rest of the survey. Companies understand very clearly that without a healthy tech infrastructure they will falter in 2018, or even worse close their doors. Business intelligence and big data capabilities ranked #1 in tech investment plans because brands realize that they need a robust platform that integrates every step of the supply chain. To gain better insight, we asked participants to rank their spending plans for the most active IT categories:
Business Intelligence/Big Data Capabilities
Supply Chain IT
Warehouse Management/Fulfillment
Merchandising/Planning
Product Development/Design
Data Security/Cyber Security
Mobile Applications
5. Speed 
Lightning-fast speed is the name of the game in apparel, fashion and retail in the 21st century.  Customers simply will not wait, and to add to that they have extremely high expectations for the quality of service and end-product.
Enterprise Resource Planning (ERP) is what will make or break this industry in 2018. A modern ERP will provide better visibility into the end-to-end business processes and allow companies to make faster, better-informed business decisions.
Every retail brand in the world is scrambling to cater to these expectations, and they are doing so by implementing fully digital integrations at every level of business.  
Download the full report
for more information on what the apparel, fashion and retail industries are doing to boost their brands in a digital world.