Going Global? Time to Leverage New L&D Technologies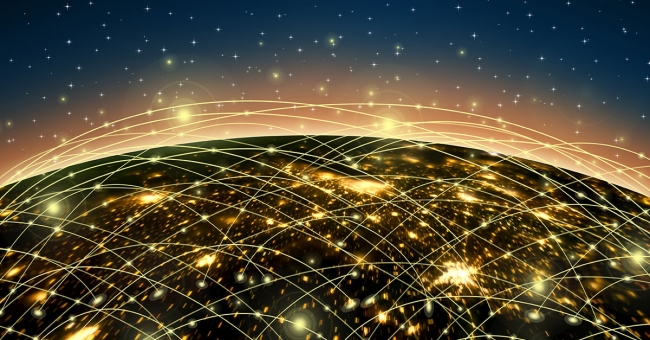 Businesses grow when employees do. It's no surprise, then, that learning and development (L&D) programs have become a critical component of staying competitive in a global marketplace. As of the writing of this article, there are nearly 45,800 job openings for Global L&D leaders in the United States on LinkedIn alone.
Why? Because according to the Bureau of Economic Analysis, more than 43 million American workers are employed by multinational enterprises, and this figure continues to rise. And as more than 95 percent of the world's population and 75 percent of the world's purchasing power reside outside the United States, future economic growth and jobs for the United States increasingly depend on expanding U.S. trade and investment opportunities in the global marketplace.
It wasn't too long ago that global corporations relied on emerging markets primarily for labor arbitrage, customer service and other offshoring business processes. But today, the nature of the globalized workforce has expanded significantly due to the growing economy and demand for a highly diverse pool of talent located in multiple time zones. This rise in demand for a global workforce has also led to a growing need for specialized workers abroad with the need for soft skills, such as language and cultural training, as well as key technical skills. Emerging markets are now the new centers of growing business activity. As a result, the value of training local workers is essential to staying competitive. These workers require additional geographic, geopolitical and technology considerations for their Learning and Development (L&D) needs.
 
Global Leaders in L&D Innovation
DHL's learning program is a shining example of how to implement an L&D strategy that supports hundreds of thousands of employees across the globe. One of the world's largest logistics companies, DHL is built on the principles of efficiency, speed and standardization. It prides itself on ensuring all its employees possess the same level of training. But the challenge of reaching out to over 510,000 people across 220 territories around the world is a daunting one. To solve this problem, the company initiated a Certified International Specialists (CIS) Foundation program that offers the company's global workforce the same L&D experience across geographies while also being customized, regionalized and verticalized based on local needs. The company uses interactive training modules, eLearning tools and educational mobile devices to reach out to its employees in 47+ languages.
Similarly, the Xerox Corporation has been incrementally making strategic changes to its L&D program for many years. The company routinely relies on eLearning programs for much of its European division, realizing significant savings on travel expenses and time spent away from the workplace. In their debut year, this approach saved the company more than £5 million as they delivered 300+ classroom sessions to over 3,500 delegates and achieved a measurable bump in employee engagement ratings from 3.2 to 4.1 (out of 5).
Another great example of innovation in globally focused L&D is the initiative taken by Villeroy & Boch. The global designer bathrooms and premium tableware company has more than 8,000 employees spread across various retail outlets around the globe. In 2018, the company deployed their "Brand Ambassador" learning program in two of its largest locations—London and Shanghai—to improve the sales staff's soft skills. The standardized training program leveraged a blended approach with a learning platform and LRS (Learning Record Store) for online social learning to improve real-life sales experiences. The company not only made a $2.92 million return on training investment but also won a Bronze award for "Excellence in E-Learning" from Chief Learning Officer Media.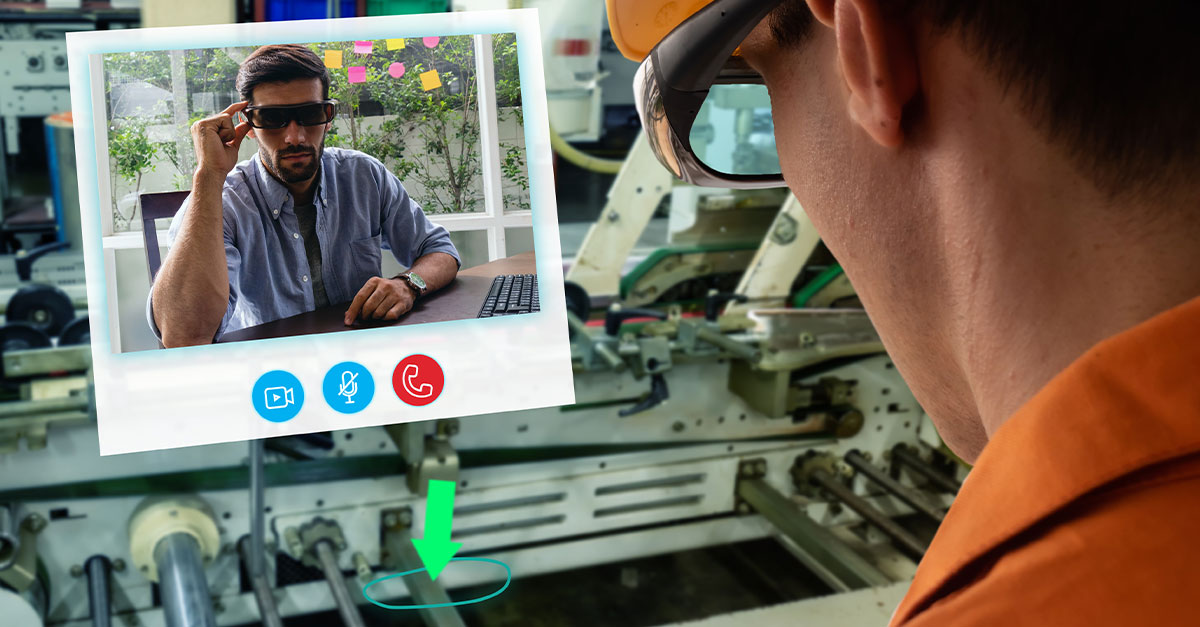 Using New Learning Technology to Go Global
Immersive technologies, such as Virtual Reality (VR) and Augmented Reality (AR), are a great way to enhance L&D effectiveness in traditional and nontraditional work environments. For example, the restaurant chain Honeygrow uses virtual reality headsets to onboard their employees across 17 locations and train them in hospitality and company protocols. Retail giant Walmart recently announced the purchase of 17,000 Oculus Go Virtual Reality (VR) headsets for the VR training of its 1 million North American employees.
This initiative by Walmart is intended to broaden the training opportunities available to their associates as it allows access to content far in excess of subjects like compliance, technology, customer service and soft skills. Under the upcoming initiative, Walmart associates will be able to access the same trainings as Managers and Departmental Managers. In an early pilot across 10 stores, Walmart discovered that VR training is particularly helpful for training associates on new technologies and leads to quicker learning cycles with better retention.
It's worth noting, that Walmart's experience with VR is particularly critical as it offers a safe environment for retail sales training. Workers gain the ability to learn at their own pace and can afford to make mistakes that won't impact customers. This alone is a major advantage over traditional training methods. As companies like Walmart expand globally, the need for a cost-effective and rapid global training is essential.
With Oculus Rift VR headsets in the classroom, Walmart noticed an increase of 5 to 10 percent in test scores. And they began to transition some global learning modules that could take 30 to 45 minutes to a three- to five-minute module using VR.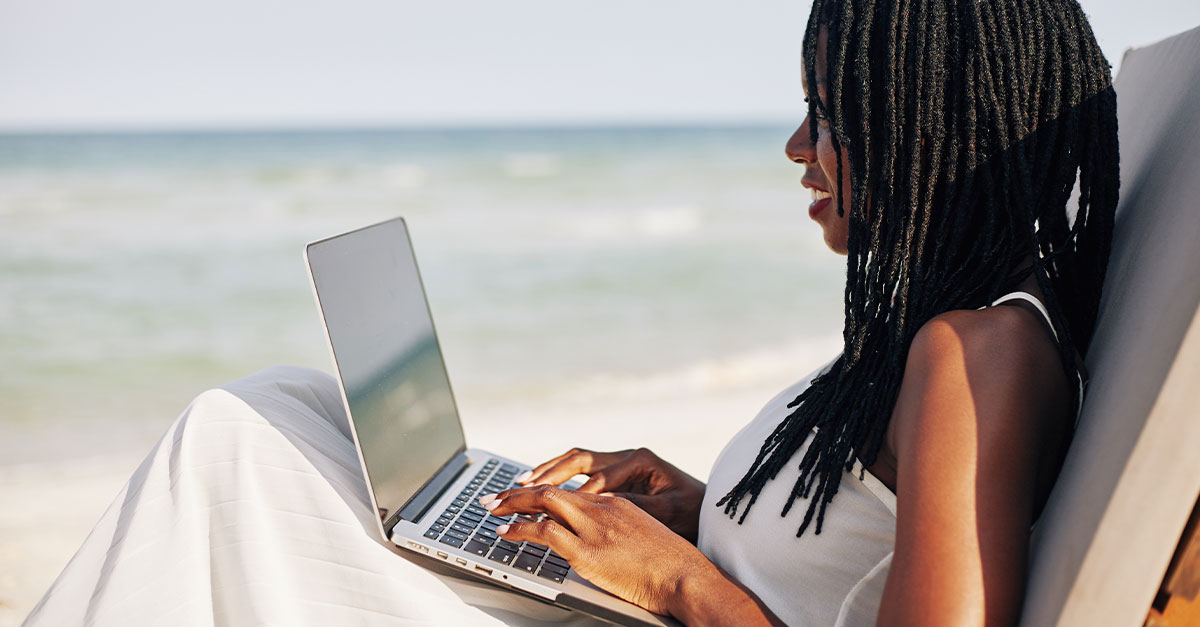 High-speed Connectivity Is Key for Remote Access to L&D
Real-time training in remotely accessible areas is only due to recent advancements in high bandwidth internet services. New satellite fleets providing connectivity are now offering great opportunities to those places where fiber networks haven't reached. Consider the case of Fernando de Noronha—a volcanic archipelago about 220 miles off Brazil's northeast coast. The island is renowned for its undeveloped beaches, scuba diving and snorkeling. Until recently, this region suffered from poor internet connectivity that had proven to be a prohibitive roadblock to its growth. In 2016, a communications service provider teamed up with a leading technology provider to bring high-performance broadband to Fernando de Noronha using satellite connectivity.
The region now has access to services, such as cloud-based airline administration services, internet payment processing and online reservation systems. This type of high-quality internet solution could also provide a solid foundation for technical, cultural and language training for hospitality or construction workers on the island of Fernando de Noronha. Local chefs, tour guides, service and maintenance workers can gain access to video tutorials, virtual sessions, online assessments and mobile learning for both soft skills and technical training.
 
Shift from Passive to Active Learning with Next-gen Tech
Tools and techniques like AR, VR and artificial intelligence have proven not only to help reduce costs but also to improve learning outcomes. Research from the University of Maryland shows that recall rates for training using immersive technology is up to 90 percent, compared to 60 percent with desktop-based learning. With the combination of AR/VR technology and a globally connected communications network, companies can train employees in remote locations using effective distance learning programs.
Training a newly recruited global workforce can be geographically and geopolitically challenging. However, as new L&D tools and internet connectivity becomes more sophisticated, they can serve as conduits for the very best practices in L&D, helping companies become more agile and efficient in their growth.
Looking for ways to leverage immersive technology in your L&D program? Download our IDC Analyst Brief, Leveraging Augmented Reality for Digital Transformation, to learn key business use cases and benefits of AR to support your business.