Published
January 24, 2019
From Guide on the Side to Sage on the Stage: It's Time to Rock Corporate Change Management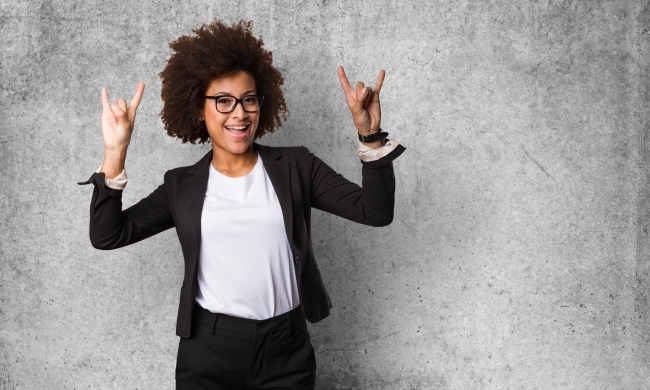 "I watch the ripples change their size, but never leave the stream."
-David Bowie, "Changes," 1971.  
Would you believe we're nearly 50 years away from the original release of this song, and the metaphor still rings true? I watch the ripples change their size, meaning, "I'm watching the influx of rapid innovation propel the pace of change within my organization," but never leave the stream, meaning, "However, I'm finding myself and my team reactive to the downstream impacts, despite our yearning to be change pioneers ahead of the curve." I mean, clearly that's exactly what Bowie was saying, right? Musical interpretations aside, we've seen a lot of statistics on organizational gaps that can cause a severe lack of preparedness surrounding strategic and logistical change.
While the organizational train, conducted by Senior Leadership, continues to speed toward the next great initiative, only those who benefit from "first-class" seating are privy to the strategy. Meanwhile, talent management, learning and HR still sit further back in the business unit succession, if not at the "corporate caboose," hearing feedback, noise, and echoes (read: rumors) of significant changes.
In other words, the employee-focused side of the business is still not completely plugged into the mainstream of information flow, creating a long lag in reaction time. In a recent CGS survey of 1000 employees across a broad range of industries, at least 25% feel that they are seeing new policies/procedures rolled out on a weekly basis and an average of 49% of employees say that they see new policies/procedures on a monthly basis. This is in stark contrast to what L&D leaders say is going on. 44% say these kinds of changes are rolled out annually and another 28% say quarterly.
So, how did we get here and what can we do about it? Read on to learn that the answers aren't as complicated as we think.
In 2019, Why Does Learning and Development Still Feel Whiplash?
As we've heard many times over, departments aligned with Human Capital oversight are not seen as revenue-generating entities. Despite the evolving thought leadership, creativity, and passions of its members, coupled with a fluid collaboration of how work is being accomplished across global teams and diverse projects, there's still a problem with HR's ultimate budget – it's razor-thin. When the budget is slim, this means that top talent is hard to come by, more must be done with less and employee initiatives like training are often easy to add to the chopping block. Thus, talent management isn't for the faint of heart- there's limited bandwidth coupled with ownership over uber-important initiatives (think: staffing, retaining, exiting, succeeding, scaling, disrupting, etc.).
The issue is that these lofty and very essential goals are not always clearly aligned with dollars gained or dollars lost. Learning and Development (L&D) is still in the back of the train, being tugged and pulled along to the point whereupon each time the conductors make a move, their L&D team members experience whiplash. And the employees, who are looking to L&D for tools and resources in preparation for such change events, may become disengaged and seemingly unhappy. Put another way, it's a "lose/lose" situation.  
There's never enough time to dwell on the why, but this is a real issue, especially in a changing work environment where competition is cutthroat, unemployment is low and differentiators have a deep correlation to success. But we can focus on the now- what can L&D do right now to right-size this unbalanced equation of change absorption and adoption?

Sell It: Learning and Development Teams turn Growth Managers
Have you heard of growth hacking? If not, it's the term that sales and marketing leaders use to describe what was not long ago called "development/iteration/pivoting." In the digital marketing world, think of it as the most effective use of an integrated ad campaign, where the most effective messages are personalized to the audience and create stickiness and loyalty with end users. Thus, if your L&D teams aren't advertising their value prop loudly and clearly, it's time to think about architecting sticking points with stakeholders in the language that they need to hear, instead of feeling swept backward amongst the waves of change.
More specifically, here are three easy ways of thinking about your L&D team's messaging that will help to organize the execution of work:
1. Implement a project management tool such as Confluence or Asana to coordinate notes, keep track of updates and workflows, especially if you have decentralized or virtual teammates.  This way you can quickly track changes or new ideas all within a cloud-based, on-demand service. Please stop using endless piles of "v.b.23.C_ABC'sedits-near-final" titled documents. Really, it's time to stop processes that don't scale.
2. Make sure your teammates are all using the same process via a needs analysis to organize work intake and ensure there's proper prioritization.  When decisions are being made, try implementing the RACI model, to always determine who is Responsible, Accountable, Consulted, and Informed (RACI).
3. Tell the business a story with data and when appropriate, visualize it for "stickiness" and appeal: Show instead of tell! Use a free app like Canva to create amazing infographics, charts, and provide intelligent data insights that provide context for goal statuses, KPIs, ROI and more. Clear and compelling presentations of data-driven and qualitative recommendations will make your audience think differently about including your team much earlier in the conversation.
Consider these tenets a nudge in the right direction, specifically as we enter a new year and feel a sense of a clean slate. Thinking about how important the medium is to your message, you'll ensure that you'll be selling your ideas to the business rather than taking on a stream of incoming training orders.  
Comment below: What tools do you use to keep your employees up to date on the changes in your organization?
Additional resources: