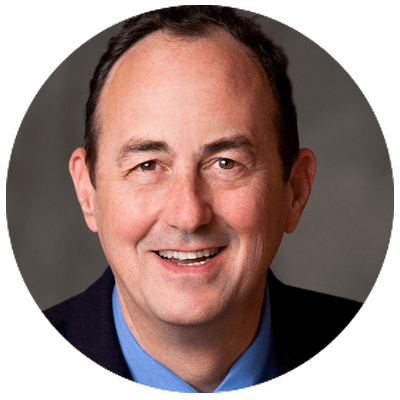 How to Accelerate Your Digital Wholesale Activities During a Market Disruption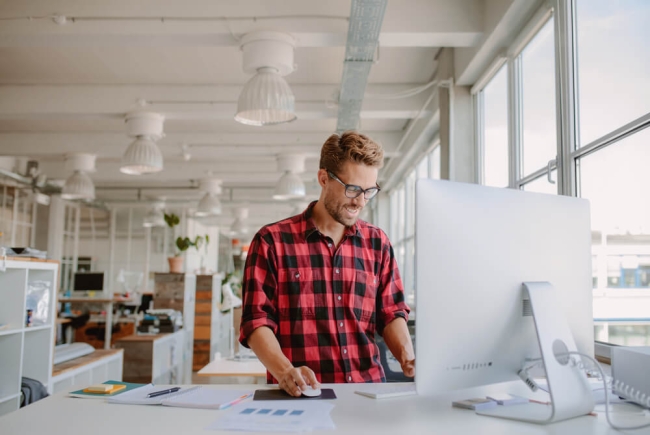 Even amid today's retail market disruptions, right now, there are wholesale buyers out there looking for new products and sellers with compelling collections seeking buyers. Whether you are working with established customers or prospecting for new partners, it's a great time to adopt digital processes to accelerate your wholesaling activities.
Travel restrictions, missed trade shows, postponed deliveries and canceled orders have thrown everyone some curve balls. This post will discuss how business-to-business (B2B) eCommerce technology can help you adapt to the current situation and prepare for upcoming seasons. We'll provide answers to questions such as:
How can I show new product lines, get feedback and book orders with retail buyers if I can't meet with them in person?
How can I digitally engage with existing or new distributors, franchise partners or online marketplaces?
How can I sell inventory to alternative buyers and channels if needed?
CGS B2B eCommerce eases and automates the processes associated with showing fashion collections digitally and booking orders online. Unlike some other B2B marketplaces and tools, CGS B2B eCommerce is a private marketplace that gives fashion brands complete control over the wholesale experience they offer to buyers, from line sheet presentations to pricing rules and customized assortment recommendations.
"There's been very strong interest in B2B eCommerce in the past several weeks. Companies realize they are going to need a way to conduct their wholesale business online." said Tommy See, director of product marketing, CGS.
How B2B eCommerce Works
The B2B eCommerce experience has similarities to business-to-consumer (B2C) online shopping. It's simply tailored to wholesale buying. For example, both leverage digital product catalogs, classified by categories. Both product images and details. Most importantly, just as with the consumer eCommerce experience, a brand can use B2B eCommerce to create an emotional connection with wholesale buyers — conveying the story and lifestyle vibe their collections embody.
B2B eCommerce was originally designed to enhance the traditional wholesale buying and selling experience. Today, this type of solution is more important than ever because it gives buyers visibility to products that they may not be able to go see in person, and it enables sellers to interact with buyers online. It also gives sellers a means to promote products to new prospective customers if they are encountering disruptions in their usual markets and channels.
CGS B2B eCommerce supports the three major stages of the wholesale apparel and fashion lifecycle, including:
Pre-season: A digital catalog mirrors what would typically be showcased in a physical showroom or trade show booth. If products have not yet been physically made, the catalog displays silhouette sketches and fabric swatches. Wholesalers capture buyer likes and use a rating system to rank the most promising styles. Customized assortment plans are recommended to buyers. Early commitments and bulk orders are booked.
In-season: The B2B online catalog offer a view into real-time inventory availability. Buyers can access the catalog throughout the season to see this information along with delivery timeframes. Reorders or at-once orders are booked through the catalog.
Post-season: End-of-season clearance catalogs promote unsold inventory to retail customers, off-price discounters and other prospective buyers. Wholesalers set the terms and pricing rules.
Wholesale brands can quickly create product catalogs tailored to each of the three stages, shifting their product offerings, pricing and personalized promotions to different buyers and prospects, depending on market conditions.
"You can expose a lot of valuable information to buyers to help them make their buying decision." said Tony Mather, U.K. managing director, CGS.
The Buyer and Seller Relationship
The B2B eCommerce selling and buying experience is user-friendly. From the seller side, it usually takes only a couple of days to be fully up and running. The wholesale seller uploads product information, straight from PLM or ERP if using the BlueCherry suite. If they are not already on BlueCherry, sellers can upload their product information from spreadsheets or other third-party software solutions with an API integration. They then can begin curating catalogs for specific buyers or groups of buyers. These catalogs include unlimited product photos, plus detailed attribute information (size, color, country of origin, etc.), assortment recommendations, pricing, volume discounts (if applicable), delivery timeframes and more. Wholesale sales representatives can use the solution to promote catalogs to their accounts, adding personalized notes, special offers and suggestions.
On the buyer's side, the buyer receives a link to log into the brand's private online catalog. The catalog also can be emailed as a PDF. This personalized catalog is available 24/7/365 for the buyer to peruse at his or her convenience. The buyer can provide feedback or ask questions via mobile notifications or email and place orders directly within the online B2B catalog. After an order is placed, the buyer, rep or agent can access the B2B site to see invoices, order status and delivery dates as well as their overall sales history from season to season.
For both buyers and sellers, B2B eCommerce offers an intuitive, visually pleasing experience. For those working from home or away from their desktop computers, there is a robust mobile app. It's easy to browse content, communicate and place orders via mobile device or tablet. All buyers need is a username, password and Wi-Fi connection.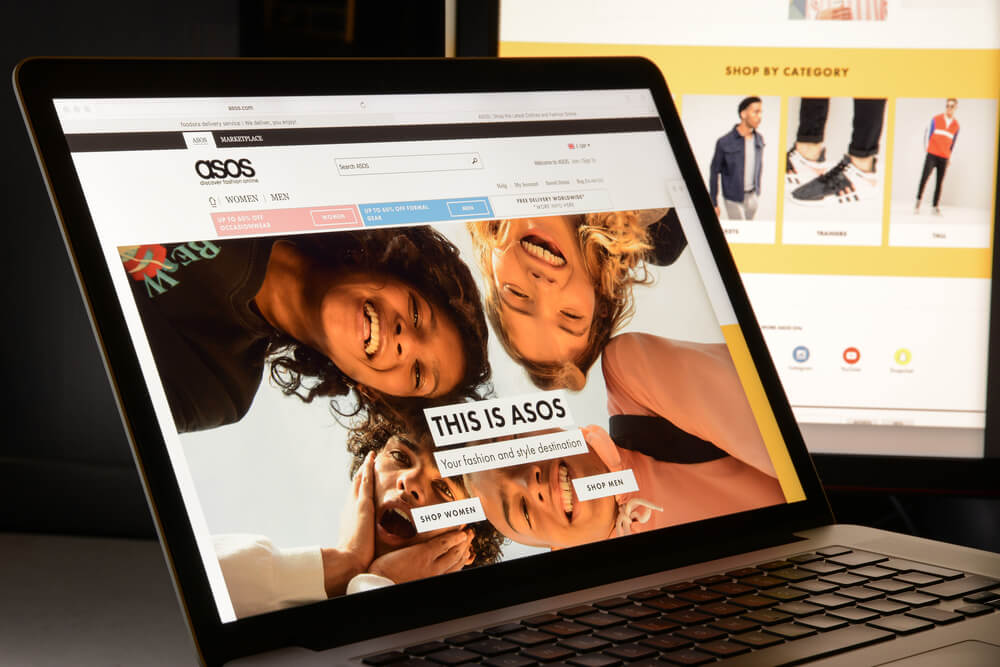 B2B eCommerce: Use Cases and Capabilities
So, who can benefit from using B2B eCommerce?
Examples of Sellers:
Fashion, apparel and footwear lifestyle brands
Apparel e-tailers looking to expand sales beyond their own e-commerce sites
Private label and licensed apparel wholesalers
Examples of Buyers:
Omnichannel retailers with both brick-and-mortar stores and e-commerce sites
Specialty stores
Online marketplaces such as Amazon, Farfetch, Zalando, ASOS, Zappos
International franchise partners and distributors
Buying agents
Examples of Use Cases:
A wholesale brand and a long-time retail customer were unable to meet in the showroom as planned to review the holiday 2020 collection. The wholesaler sends the buyer an email link to its B2B online catalog with the full collection and customized buy recommendations. Both working on their mobile phones, they communicate about delivery dates and terms, and the buyer places an order through the catalog.
A fashion lifestyle brand has received an order cancellation from some retail customers due to downturns in their brick-and-mortar store traffic. The brand uses B2B eCommerce to promote this newly available inventory to several online marketplace buyers and retail buyers who are anticipating higher e-commerce traffic.
A wholesaler wants to pursue sales opportunities in other regions. The brand manager sends an email invitation to view its online catalog to a list of prospective distributors. Interested recipients click through to the catalog to view products, pricing and availability.
A merchandise planner for an online marketplace wants to enhance the dress assortment on its e-commerce platform. He or she accesses the B2B buyer portal of a well-known dress wholesale brand. After browsing products on the online catalog, the buyer places a bulk order for several styles that are available for immediate shipment.
B2B eCommerce: Key Capabilities to Support Your Digital Wholesale Activities
Line Sheet Templates: Users can quickly create custom line sheets and assortment plans within the online catalog. They can send this information to one or many buyers through an email link to the online catalog. Or they can export the information into PDF or Excel files to be emailed. Digital catalogs are based on customizable, configurable templates. The brand owner has full control over the product presentation and experience created for individual buyers.
Sales Automation: Sales reps and agents can look up accounts, manage contacts, view available-to-sell and delivery details, enter orders and check order status. They can do this anytime-anywhere, including from mobile devices.
Order Facilitation: Buyers or reps can place their orders through the online catalog. They can validate availability, delivery, special pricing and more. This can be done in the buyer's local currency and language.
Buyer Portal: Through the online buyer portal, retailers and other buyers log in and securely access order status, browse merchandise, review recommended assortments from their rep and place new orders. They have real-time visibility into available inventory. If a style is sold out, they can see the date it will be available to ship again and decide whether to order.
Sales Analytics: Brand managers and sales reps see sales data and insights to help them manage their territory and merchandise assortments. Buyers also have easy visibility to their own sales history and prior purchases.
Integration: CGS' B2B eCommerce solution is natively integrated with BlueCherry ERP. It can be delivered as a stand-alone solution and integrated with other third-party ERP solutions. CGS B2B eCommerce also can be integrated with B2C e-Commerce solutions, so that it can serve as a data source for style images, descriptions and inventory data.
Would your organization like to learn more about accelerating your digital wholesale activities amid a time of market disruption? Contact the CGS BlueCherry team today to discuss our B2B eCommerce solution. We are ready to schedule a demo with you at your convenience.