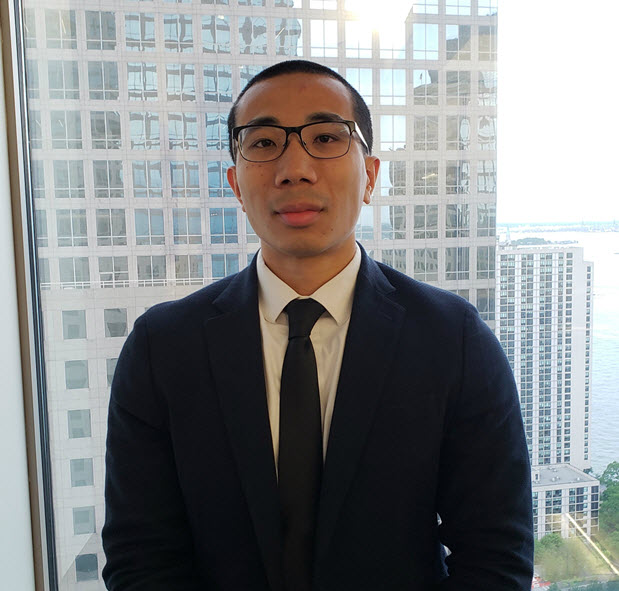 Tommy See currently leads product marketing and go-to-market strategies for the BlueCherry® portfolio, enabling organizations in manufacturing, wholesale and retail to digitalize their supply chain and manufacturing operations.
How Apparel ERP Solutions Can Propel Companies into the Digital Future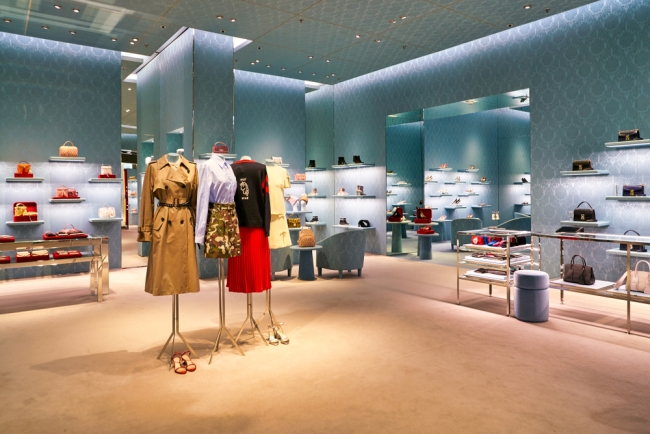 The apparel industry has reached an inflection point. With the rise of disruptive, tech-driven business models, the market landscape has become increasingly competitive. Companies that are still entrenched in the older ways of working are slowly being challenged on every front. In apparel and fashion, digital is now directly responsible for altering consumer preferences and behaviors, leading to an increase in the demand for customized user experiences.
Combined with globalized competition and technological disruptions, consumer-facing businesses like apparel and fashion have no choice but to leverage modern software solutions to streamline workflows and improve customer experience. This is where an omnichannel ERP software solution can help enterprises double down on their strategic business goals, leverage the power of data, optimize mission-critical processes and exceed customer expectations.
Emerging Trends: An Overview of the ERP Market
Gartner predicts an increase in global IT spending by 3.7% from 2019 to 2020, mainly due to enterprise software spending. In fact, the synergy between next-gen technology solutions and the retail world has proven to be a critical driver of growth. In 2018, the retail industry invested $3.4 billion in AI technologies alone - more than any other sector.
These investments were directed towards developing capabilities such as automated customer-service representatives, shopping advisors and omnichannel merchandising. It's become abundantly clear that technology solutions are the only way to survive as businesses grapple with globalized supply chains, digital channels, multiple stakeholders, and dynamic consumer preferences. 
Gartner anticipates that by 2022, at least 5% of digital-commerce orders will be predicted and initiated by AI.
New solutions in the market can do much more than their predecessors ever promised. A modern ERP solution can make omnichannel business processes and workflows easy. It allows businesses to manage customer requests, retail stores, distribution centers and eCommerce inventory from one centralized source and in real-time. Such a system can generate analytics-based insights that can anticipate and understand the buying trends and shifts in customer preference by monitoring their behavior in real-time.
Today's ERP systems are built with intelligent allocation engines and planning tools, which in turn allow companies to offer their customers what they want, how they want it, when they want it – a critical differentiator for apparel companies. The right ERP solution simplifies IT processes, which further enhances organizational efficiency. With retail, wholesale, and manufacturing processes in one solution, companies can manage promotions, assortments, pricing, planning, and transportation on a single, unified platform.
Here are the core features an ERP solution must have to ensure your apparel business has peak performance.
Core ERP Features Needed for Businesses
Here are a few things that businesses need to look out for when selecting an ERP solution that caters to their unique needs:
Merchandising
Look for apparel-based ERP solutions that:
Support key processes around merchandising, including assortment planning, promotion management, pricing and merchandising analytics.
Help apparel customers with store walkthroughs, print labels, transfer stock and offer more value on the end consumer mobile devices.
Include data analytics tools that use real-time metrics to share business data so that you can have clear visibility of which products are selling and how fast.
Procurement
For the procurement stage, ensure you adopt with a solution which:
Includes tools that support merchandise buying, invoice management and private-label manufacturing operations.
Deploys a platform that generates a list with an updated view of requirements and stocks.
Leverages a purchase-order workbench that lets you adapt purchasing documents as per changing circumstances.
Supply Chain Management
An advanced ERP solution should:
Optimize supply chain processes, from forecasting to allocating and from warehousing to logistics management.
Include a robust Customer Activity Repository (CAR) that helps centralize multichannel customer and point-of-sale (POS) data in real-time.
Offer an Extended Warehouse Management service that includes warehouse processes like integrated supply chain logistics, optimized inventory tracking, multichannel fulfillment, and cross-docking.
Omnichannel Commerce
Your customers are the center of your business, so your solution must be able to:
Create an omnichannel customer experience so your customers always enjoy a consistently excellent experience with your brand, regardless of the device, channel, time or place of access.
Support in-store, online and mobile commerce; omnichannel customer service, order management and personalization.
Support for Emerging Technologies
Agility and adaptability is the key to staying future-ready. So pick an ERP solution that:
Is compatible with emerging technologies that allow your system to scale and adapt to future challenges and opportunities.
Leverages the power of emerging technologies such as big data, AI and ML.
The Roadmap for Successful ERP Evaluation and Selection
ERP systems form an integral part of core business operations. They enable apparel companies to better understand their finances and link supply chain to revenue. If your business needs a new engine, here is the best initiation process:
Envision where your brand wants to be: Start by articulating your business objectives.
Make an airtight business case: Successful ERP implementations take time, focus and cost.
Create a strategic roadmap: Start with the fundamentals and gradually add innovative features.
Measure your progress: Establish milestones and metrics to check if you are getting closer to your final objectives. Course-correct, if required.
An example of such a solution in action is CGS' partnership with a leading lingerie and swimwear brand. CGS' BlueCherry Enterprise Software was adopted by the brand to transform its IT infrastructure across all its global offices and 245 stores. They wanted to standardize their POS landscape with an ERP solution that could provide everything that consumers expect today, i.e., easy exchange of items purchased online and the reservation of items for store pickup. CGS was able to meet all these expectations and more. The company was able to focus its energies on reaching their business goals while providing an optimal, omnichannel experience to its customers. 
The digital future offers numerous opportunities for growth, but it is also a complex landscape with globalized connections and rapidly changing requirements. By leveraging the power of data across their supply chain, apparel businesses can not only streamline their operations but also promote product innovations from the earliest stages of production.
Click here to learn more about CGS' BlueCherry Enterprise Software and how it can help you transform your fashion and apparel business.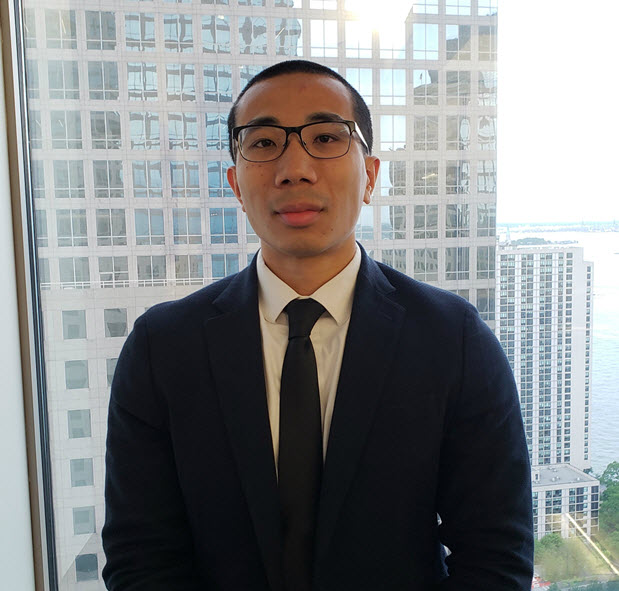 Tommy See currently leads product marketing and go-to-market strategies for the BlueCherry® portfolio, enabling organizations in manufacturing, wholesale and retail to digitalize their supply chain and manufacturing operations.