How AR Technology Helps Organizations Recover from the Impact of COVID-19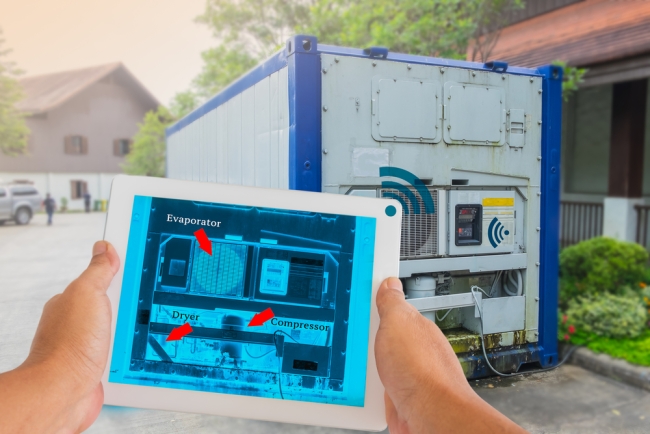 The COVID-19 pandemic created massive challenges for both individuals and organizations alike. While we can't overstate the tragedy of so much loss, the pandemic has also been a testament to our resilience. Especially at the enterprise level, organizations were forced to quickly adapt amid incredible uncertainty, and technology has been a major factor in facilitating this transition.
Businesses have faced numerous challenges during the pandemic, and at the top of the list is keeping both employees and customers safe. We've seen this manifest in contactless transactions, regular sanitation, and, of course, working from home. When it comes to supporting a remote workforce, the technical challenges alone have been staggering.
Meetings were canceled, and business travel was suspended along with them. Providing customer support has also become more complicated, as sending a technician into a home or office is not an attractive option. As a result, more companies have developed ways to offer virtual support.
Necessity is the mother of invention, and technologists have stepped up to the plate to deliver solutions to help these organizations overcome their pandemic challenges. Augmented reality, or AR, is at the forefront of these solutions because it combines so many of the burning priorities— adding much-needed visualization tools, see-what-I-see collaboration capabilities, and image recognition to help prompt the right actions at the right time—all at a time when it's hard for us to all stand in the same room and look at the same thing.
The numbers don't lie. When Pulse and CGS polled 100 enterprise-level tech executives, we found that 83% of them agree that AR technology is key to their pandemic recovery strategy.
Augmented Reality: A Technical Solution to a Complex Problem
In 2020, more companies invested in AR than ever before. 80% of the executives that we interviewed are devoting at least part of their total technology budget to AR, including 22% of respondents who are investing between 10-20% of that budget. Along similar lines, 73% responded that they had increased spending on AR tech as a direct result of the pandemic.
To understand why we're seeing such a dramatic uptick, let's dive into the top use cases. One of the top uses for CGS's Teamwork AR is remote collaboration. Videoconferencing software is where business happened in 2020, but these programs weren't designed for scale, ubiquity, and immersive interaction. "Zoom fatigue" is real, and by this point we're all well-aware that these applications have some serious limitations.
With mixed reality, however, meeting attendants can join a virtual conference room or a setting that more closely simulates a real-life meeting. On top of that, digital presentation overlays replace screen sharing. AR's ability to improve social collaboration is one of the main reasons that 49% of survey respondents agreed that AR increasing employee productivity is one of the top 3 key benefits.
Another major use case is remote subject matter expert support, both for floor technicians and for customers. For the former, 80% of respondents agreed that AR boosts connectivity between less-skilled workers and subject matter experts, particularly when skilled workers aren't available on-site. 16% went even further to strongly agree. As a corollary, 48% cited extended expert reach as one of the top 3 key benefits of AR.
AR is also reaching into customer's homes, especially when the technology is easily accessible as a smartphone app. For instance, if a customer needs technical support setting up or fixing a new appliance, the manufacturer can use AR to guide the process. The result is less time on service calls, better first-time fix rates, and improved customer satisfaction. Along these lines, the VP of a North American software company explained that "we could take advantage of our customer facing applications to give them an entirely new and interactive experience vs talking to someone over only a phone."
The last use case we want to highlight is AR for learning and development (L&D). AR allows organizations to train employees from anywhere in the world and give them hands-on experience with expensive or potentially hazardous equipment before ever touching the actual machinery. To this end, a C-suite executive in the North American hardware industry commented that AR "can help with better education and understanding of products." Not only does AR cut the costs compared to in-person training, but it's also more effective since trainees get direct experience completing tasks.
The Big Picture: Beyond 2020 and the COVID-19 Pandemic
Even with vaccines rolling out, life is not going to go back to the way it was before the pandemic. We expect the reverberations of COVID-19 to last for years, if not decades. As far as businesses are concerned, this entails a new set of expectations.
Customers will continue to expect virtual support. Pandemic-influenced buying behaviors will not change anytime soon. L&D isn't likely to revert to pre-pandemic methods either, and we expect remote work to be a continuing trend, even after physical office spaces open back up.
That's why investing in AR now isn't just about applying a bandage. It's a long-term strategy with a clear ROI. Augmented reality will continue to facilitate remote collaboration, give experts greater reach, and create many opportunities for consumer-facing applications, even well after the pandemic is behind us.
---
Resources
https://www.cgsinc.com/en/enterprise-augmented-reality-for-business
https://www.cgsinc.com/en/augmented-reality-learning-and-development
https://www.cgsinc.com/en/augmented-reality-remote-guidance-and-interactive-support
https://www.cgsinc.com/en/teamwork-ar-agent-assist
https://www.mckinsey.com/business-functions/risk/our-insights/covid-19-implications-for-business
https://www.pwc.com/gx/en/issues/crisis-solutions/covid-19.html
https://www.sciencedirect.com/science/article/pii/S0148296320303830