How Big Data is Impacting the Fashion Industry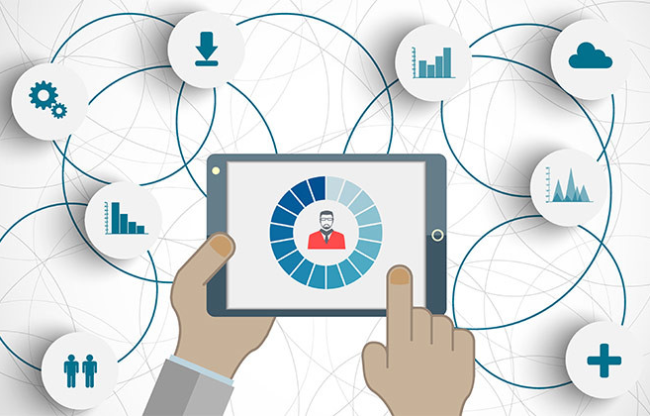 More and more, the fashion world is embracing the digital age. Indeed, one need look no further than Dolce & Gabbana's Fall/Winter 2018 fashion show, where drones replaced humans on the runway. But it's not all robot models and flying handbags: the fashion buzzword of the moment is big data. 
Big data is hot topic in the world of business, and with good reason. The advance of the digital era has let businesses from all industries gather vast reams of useful information. With big data comes the opportunity for companies to save money, track processes, develop new products, and so much more. 
Naturally, businesses the world over are using this trend to their advantage, and the fashion industry is no exception. Apparel designers, manufacturers, and retailers are embracing big data in new and innovative ways. 
Previously, the fashion industry relied on intuition and gut instinct when deciding their creative direction for that season. However, with fashion accounting for 2% of the world's GDP, and 211 million online shoppers in the US alone, fashion marketing and the fashion industry are getting better at taking advantage of the opportunities offered by big data. 
Oftentimes there is confusion from management about what strategy to go with when it comes to processing their data. Only 22% of RFA businesses have adopted Business Intelligence (BI) products, which is lower than other industries. 
Fashion companies taking advantage of BI have 54% higher operating margins, on average, according to WhichERP.com. But this solution needs ongoing attention to manage, categorize, and analyze the data available to get any ROI. 
How can fashion companies reap the benefits of big data? 
STREAMLINING PRODUCT LIFECYCLE MANAGEMENT 
With access to such a wealth of consumer data, manufacturers and developers can streamline their product lifecycle on almost every level, jettisoning superfluous stock. 
Fashion brands can measure customer reaction to samples and ideas, then adjust their product accordingly. In this sense, consumers are literally taking part in the design process. Such a high level of consumer buy-in all but guarantees a product's success. 
Big data directly contributes towards socialization of design. Traditionally, companies would keep all design in-house (a significant overhead). However, the advent of the digital marketplaces has meant design can now be outsourced to designers from around the world. And big data helps brands manage the whole feedback and iteration process with ease. 
The manufacturing process itself is also becoming more streamlined and data-oriented. IT infrastructure, operation and production systems can now communicate with each other through the Internet of Things (IoT). 
In an intelligent factory, all the separate machines and systems required to create a product are connected with each other, rather than being connected via a central controlling unit. 
Nowadays, production components can communicate issues such as low or faulty stock directly to loading systems, which can then react autonomously and fix the issue. Better data processing is at the heart of automation. 
MORE DETAILED CUSTOMER SEGMENTS 
Building up digital impressions of customer segments isn't new to retailers. Businesses can categorize their consumers by age, gender, ethnicity, location, and so on. It's a widely used marketing tool, and offers huge benefits. 
But big data takes this several steps further. It can be used to analyze customer behavior on a staggering variety of factors. Social media sentiment can be used to gauge consumer engagement, purchasing times can be used to see when people are most likely to buy, and touchpoints can be tested to see how customers engage with a brand. 
Information like this can be used to build up incredibly detailed customer segments, which in turn can be used to tailor and target marketing efforts with much more accurate results. From refining email subject lines to selecting free product testers, customer segmentation is essential for fashion brands looking to improve brand equity and refine brand communications. 
PERSONALIZED MARKETING CAMPAIGNS 
Every marketer knows that personalization is key to creating a marketing campaign, particularly in the fashion industry. Gearing advertising efforts towards specific customer segments through targeted copy, product promotions and special offers lead to increased sales and better consumer engagement. So, what happens when we throw big data into the mix? 
Big data can capture so much more than just basic customer information. A range of shopper behaviors can be recorded and measured, answering not just who a customer is, but what a customer is like. 
Brands can therefore use detailed customer data to create highly personalized email campaigns through their marketing automation software. Targeting consumers and customers on factors such as product preference, peak purchase times, and other shopping habits improves conversion rates and boosts engagement, not by casting a wider net but a more specific one. 
TASTE AND DESIGN POPULARITY 
This granular analysis of customer behavior will also lead to a more scientific approach to predicting — and capitalizing on — fashion trends. The fashion industry will be able to use big data to view popularity trends on a granular level, seeing who is buying what, and why. Armed with this information, labels can divert efforts towards focusing on products with nascent potential. 
Where before devoted fashionistas would eagerly await the fashion week runway or the latest edition of Vogue for the hottest trends, today they look to social media instead. Designers regularly release snapshots of their collections on Facebook, Instagram or Pinterest, where their loyal fans (and paying customers) like, share, and comment. This data is analyzed on a microscopic level through opinion mining, and is used to gauge consumer reaction to everything from color and cut to shape and style. This provides a data-driven approach to their business, and one that will inevitably bring forth greater benefits. 
MOBILE COMMERCE/M-COMMERCE 
Overall, we can expect big data to not just benefit the consumer, but fashion brands as well. Where customers can expect personalized products which meet their demands, companies will be able to streamline their processes, lowering production costs. 
Victoria Greene is a branding consultant and freelance writer. For all the latest on ecommerce marketing, check out her blog, Victoria Ecommerce. Victoria is passionate about helping people get the most out of their businesses. Fan of data that tells a good story.