How to Create a Winning Apparel Tech Pack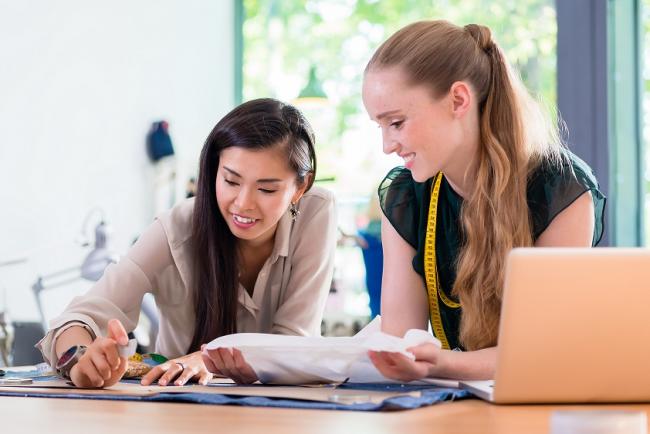 Are you ready to launch your latest fashion design or apparel line? When you're ready to move your design idea from concept to completion, there is an essential apparatus you will need in your production toolkit: a tech pack.
What is a Tech Pack?
A tech pack-- or technical packet-- is the instruction sheet for the manufacturer-- all the specifications needed to create a garment. When production begins, it becomes a reference document. In fact, your manufacturer will rely entirely on the information contained within the tech pack to complete your design's construction and bring it to fruition.
So, view your apparel tech pack as a detailed roadmap of how to move from start to finish, a documentation of the materials, construction methods and points of measure. A poorly composed tech pack can lead to production errors and huge losses. The more thorough the information in the tech pack, the better chance the finished product will mirror the original design and the less chance for miscommunication or error, saving both parties money and time.
Also, legally, a tech pack can function as a contract between you and the manufacturer. If there are any problems during the manufacturing process—if the factory made a mistake, or decided to switch a material, for example—you can immediately refer to the tech pack to correct any problems. A tech pack can also function as proof of copyright for your garment. If you discover that someone has created a cheap knock-off of your product, you have a document proving your design if you ever need to pursue legal action
What information is included in a Tech Pack?
Tech Pack data includes both drawings and documents and can range in length from 1-30 pages. The five, most fundamental parts of a winning Tech Pack are:
The design measurements
The components of the garment
Instructions for the construction
The design and illustrations
An effective PLM system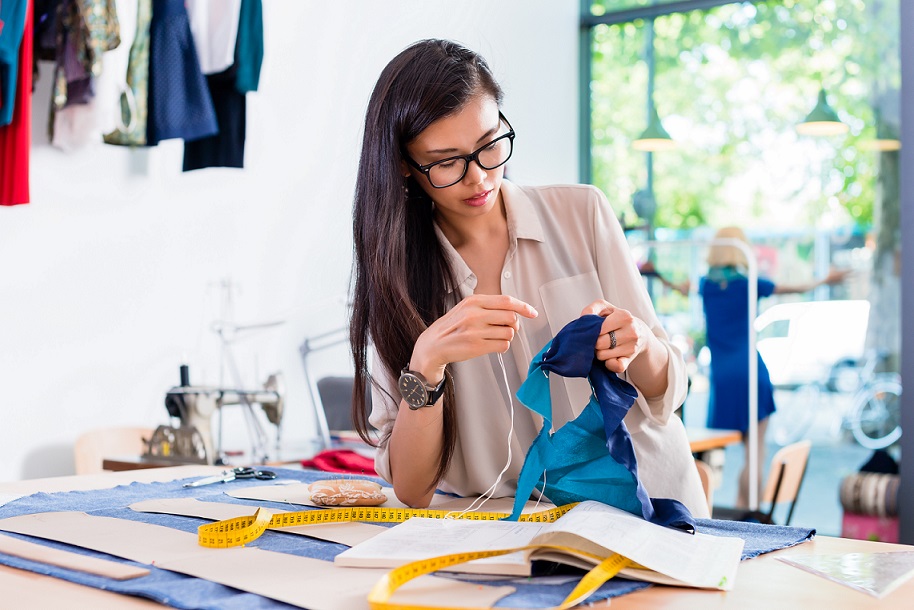 Building a Tech Pack from Scratch
There are three stages to creating an apparel tech pack:
The prototype stage; when you take an idea and shape it with patterns and fabric. The prototype is not a sample or mock-up, it is your benchmark. The prototype is your final word on design details and execution.
Next, is the pre-production stage; you'll bring your idea to specification and work on the garment fit in preparation for fashion shows, and as a sample to show buyers.
Last is the production stage; you'll ensure that the garment meets your specifications.
At every stage in the process, you'll grow your tech pack with more detailed information until you have a document that will guide a manufacturer to produce the garment exactly the way you intended it.
When building your Tech Pack from scratch, you should include:
A logo and/or name
A description of the product
A design number and a prototype number
The season the item is intended for
Detailed illustrations and images
Sewing instructions and measurements
Pertinent dates and any revision notes that occur in the design process, such as silk screening, special dye or washing instructions
A Tech Pack also should include a Bill of Materials (BOM), a complete list of fabrics, raw materials and trims needed for the garment, instructions on where they are to be placed and the costs
There are two cost models: The CMT Cost, which accounts for the cost to Cut, Make and Trim; and The FOB (Freight on Board), which is the total cost, plus the CMT, and the costs for overhead and shipping. Check with your vendor to see which cost model is required.
If you are not using a digital Product Lifecycle Management (PLM) system for your tech pack, you should. Creating a tech pack with a PLM system will streamline the process and help you connect the dots; it can track all changes in real-time; reduce errors; and can integrate with Adobe Illustrator (widely available and the most popular tool) for the design and images of the garment. In fact, a recent study conducted by Apparel Magazine and Gartner found that 63% of apparel companies plan to make significant investments of up to $1M in PLM technology this year.

Helpful Tips
Don't Worry About Page Count: Don't feel that you need to include everything on one page. Cluttered, busy pages won't help the factory create your garment. Feel free to spread the details out over multiple pages so that everything is easy to read. Also, keep instructions simple, clear and direct.
 
Add Images: Choose an experienced designer who can create clear, detailed images.
 
Include a Sew-by-Sample: There's a chance the sewers will not read the actual tech pack. So it's important to have a sample of the garment, how it is sewn and finished, attached to the tech pack, so they will have a reference for how the final garment should look.
 
Eliminate Mistakes: Make sure there are no typos or other errors in your tech pack. Mistakes such as incorrect measurements or fabric types will result in manufacturing delays and other problems. Get a second set of eyes-- maybe another experienced designer or someone in manufacturing-- to read it over, and you'll prevent the headaches associated with loss of time and money.
 
Create a PDF: Create a PDF of your tech pack. PDFs cannot be edited. This will help protect your tech pack and prevent others from editing the document.
 
Employ a PLM System: If you're looking to get started with a PLM system, CGS's BlueCherry PLM offers a wealth of easy-to-use tools for managing every aspect of your project's lifecycle by integrating each stage into one seamless process, from product design and bill of materials to global supply chain management and sales. By building a database of materials and other product data, you can eliminate redundancies and automate the creation of future tech packs, allowing the various team members to easily collaborate. These benefits cannot be understated, as they will help you streamline development, reduce cost, increase revenue, and improve productivity long-term.
Pass the Baton!
A lot of hard work and every ounce of your creativity has gone into your design. Building a tech pack represents the final leg of your run. Now, it's time to pass the baton on to the manufacturer, who will bring it to the finish line. With the proper planning, organization and PLM tools in creating your tech pack, you will be in the best position to turn your design ideas into reality and win the race!