How Does Outsourcing Contact Centers Improve the Bottom Line?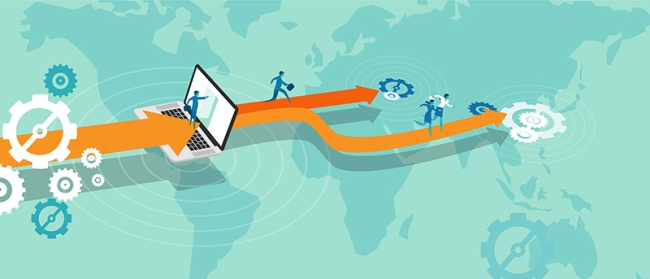 Organizations across industries and verticals are starting to realize that business process outsourcing is easier to achieve than they first thought. As a result, BPO and IT outsourcing has taken off, delivering a bundle of benefits to enterprises that want to focus more on the core of their business than the management of customer support and call center services. And while there are certainly numerous pros to IT outsourcing, many would argue that the most attractive reason to partner with third-party providers is the cost savings, and this is particularly true in regards to call center services.
"If a major organization spends $96 million IT outsourcing, it will save $121 million on non-IT functions."
BPO and IT outsourcing is known as one of the most cost-effective ways to manage IT systems and infrastructure. According to MIT Sloan Management Review, if a major organization spends $96 million outsourcing their IT management, it will save $121 million on non-IT functions, such as call center support, for example, and general administrative management. The source explained that as the business world evolves, spending on BPO and the cost-savings from doing so will grow.
Look past the reduction of spending
Call center outsourcing deliver more than just savings. These services contribute directly to the bottom line thanks to a few aspects of BPO that organizations often forget.
For one, enterprises looking to outsource their call centers should consider the impact on the administrative side of creating customer support services. Today, consumers demand high-quality services from their favorite brands and businesses, and in order to provide customers with an excellent experience when interacting with support or service representatives, many organizations invest heavily into the onboarding and training of their call center employees.
On the human resourcing side of the coin, maintaining a great call center team takes more than just finding workers, as these employees must have an incentive to stay on board, a pleasant work environment and plenty of benefits. When using call center services that are outsourced, these jobs are outsourced as well, and that means less spending. Additionally, the call center outsourcing provider knows how to hire the best workers, and that can result in more earnings, as customers receive better service.
Cutting-edge technologies at a much lower price point
In the age of the cloud, outsourcing IT seems like second nature to enterprises that want to become more agile and scalable. In that regard, call center services are like the cloud service of customer support, and that means that organizations that leverage these solutions will have better technologies and better capabilities.
As TechTarget explained, businesses that have in-house IT and call center solutions are typically very hesitant to upgrade equipment and practices, while those that outsource can enjoy a technological "refresh" every few years. Instead of spending thousands of dollars on new software, hardware, and other accessories to support operational growth and productivity increases, call center services will do that. So, at no cost, enterprise call centers will be armed with cutting-edge tech, and this will improve the performance of customer support teams.
Important consideration
At the end of the day, call center services will only offer cost-saving, operational and administrative benefits if both organizations form a strategic partnership with benchmarks for performance and outlined goals. TechTarget noted that to get the full value of outsourcing call centers, enterprises must work closely with the provider, as the bottom line benefits of BPO are only achievable if both companies align their processes for a single purpose.
After all, call center outsourcing removes a lot of customer service stress from organizations' shoulders, but only if there is a point to doing so. For many, the reason is money and spending reductions, but for most, the cost-savings caused by BPO will appear in other areas of business. By focusing on improving those alternative aspects, the savings and earnings associated with call center outsourcing will be impressive.