How Enterprise Tech Investments Will Pivot in 2022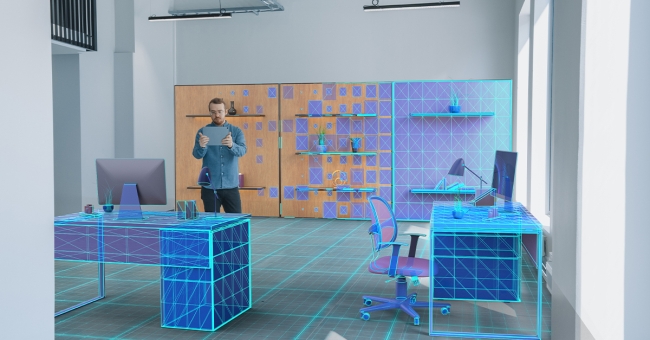 We've done it before, and we can do it again. After making it through the massive upheavals of 2020/21, we're confident that businesses will continue to adapt and thrive. Some trends that we've observed over the past years, such as prioritizing digital transformation, will continue, while others will shift and emerge as we collectively figure out how to adjust to our new normal.
According to Deloitte CIO Insider insights, "Many technology leaders reported that the pandemic brought an opportunity to quickly recalibrate technology investments, and in many cases, hasten existing investment plans. 'One of the most interesting aspects of the COVID-19 crisis is that, for many companies, the pandemic was more of an accelerator than an obstacle,' says Sunil Potti, vice president and general manager for Google Cloud."
This acceleration continues. When we interviewed 184 operational leaders at major enterprises about their strategy going into the new year, we realized that companies are going to keep pivoting in 2022 within the context of greater technology investment. Responding to what will drive companies' operational initiatives through 2022, we received these responses in the following order:
Customer growth/demands/expectations/loyalty
Adapt-and-response strategies
Safety and health of teams and customers
Maintaining day-to-day operations
Worker availability/Resource Capacity Planning
Meeting KPIs
Digital Transformation
After digging into the data and looking at the innovative ways that companies are leveraging tech such as artificial intelligence (AI), virtual reality (VR), and augmented reality (AR), we saw clear trends emerging on two fronts. On one hand, internal application of technology is critical for optimizing efficiency during this transition in the way we work and where we do so. On the other, consumer facing tech is key to capitalizing on the digital, touchless economy by building consumer confidence and establishing brand recognition.
 
Pivot #1 – From Remote to Hybrid Workplaces
After the sudden pivot from in-office work to fully remote workforces, going from remote to a hybrid setup may seem like a minor obstacle to overcome. However, as we move into this uncharted territory, enterprises will have to pivot in multiple ways to ensure a smooth transition, to reduce attrition and to maximize performance.
"One-third of companies will fail at Anywhere work, and it won't be the virus's fault," says a Forrester report titled Predictions 2022: The Future of Work. The fault will come from failing to support hybrid work, as leadership gives lip service to the new style or work while trying to force traditional systems and processes on workers who do return to the office.
Savvy leaders are investing in technology to support these hybrid workers. They recognize the need to collaborate both in person and across wide distances, to expand expert reach during a talent shortage and to improve communications solutions to make them more natural and immersive than the teleconferencing that we've become accustomed to over the past two years.
By implementing AR solutions like TeamworkAR™, 89 percent of surveyed operational leaders agree that experiential technologies will help their organizations gain a strategic advantage. In product design, for instance, AR in combination with tech such as digital twins enable designers to collaborate and innovate from across the table or across the world. The result is greater flexibility, reduced time and cost for product development, and improvements to the overall design process.
Virtual meeting rooms are another enabling technology for hybrid workforces. The challenge is combining in-person attendees with those dialing in remotely. Advanced in extended reality (XR) will make this possible, giving early adopters a major edge in the transition to hybridization.
 
Pivot #2 – The Digital Economy for Post-Pandemic Priorities
The other major pivot we're seeing is in the B2C space. As mentioned above, meeting customer demands and expectations is one of the key drivers for adoption of new technologies. And meeting those customers where they are—online—is absolutely critical for maintaining market share in today's digital economy.
Companies used to set themselves apart with fast/free shipping, generous return policies, product demo videos and extensive customer reviews. Today, these are baseline expectations, and enterprises that want to distinguish themselves need to look elsewhere to gain an advantage.
That's why many top brands are using AR for sales and marketing. Fashion brands especially are a prime example since more people are buying new clothes as they resume face-to-face socialization. For example, customers can "try on" Marvy Co glasses with their smartphone, using AR to overlay different frames over their selfie.
Vogue Business writes that "Investors and tech giants see a number of benefits of AR clothing, and they extend beyond the entertainment value of cool videos on social. Snapchat, among others, thinks it can help brands reduce returns. 'We are laying the groundwork for an improved online shopping experience,' said Snap CEO and co-founder Evan Spiegel… 'We believe that helping people find the right size and improving the try-on experience could both increase conversion rates as well as reduce the rate of returns.'"
Of course, the B2C uses for XR tech go well beyond sales and marketing. Digital user manuals and remote AR assistance are simplifying touchless home repairs for appliances and tech. Some 38 percent of the operational leaders we surveyed point toward boosted first-time fix rates as a top benefit of AR, while 28 percent cite improved customer satisfaction as a direct result of their AR initiatives.
 
Conclusion
Enterprises have shown great strength and flexibility in their ability to pivot throughout the pandemic, and 2022 is sure to bring just as many challenges and opportunities. We've seen companies continue to invest in technologies as they adapt to a changing world, and we fully expect this trend to continue for years to come.
What's going to change, however, is the way that we apply AR and other advanced tech like AI and the internet of things (IoT). As we return to in-person gatherings, both in our professional and in our personal lives, technology will be a key role-player for B2B and B2C use cases.
Want to learn more? Download your own copy of our Operational Leaders 2022 Annual Tech Trends Report.